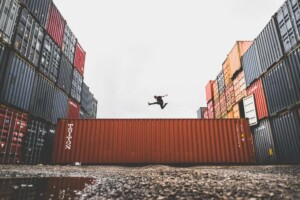 In the global world we live in, international investment opportunities are endless. Foreign investment comes in many forms, however, one type that is growing amongst smart investors is exportation. International markets are now more easily accessible than ever before and improved logistics make exportation that much more viable. Take Mexico for example, the 2nd largest Latin American economy that has free trade agreements with 45 countries. This is just one example; there are countries all over Latin America that present great opportunities for investment through exportation.
While some countries such as Mexico, Colombia, Chile and Peru present great exportation opportunities, other countries present challenges.
Countries You Should Avoid
Speaking generally, there are a number of factors that one should take into consideration with respect to exportation locations:
Countries that have a low national income: This boils down to the fact that your market may not have the buying power to purchase your goods, despite the market need or want.
Countries or cities that have a low population: Unless you are targeting a niche market, a larger market = greater sales opportunities.
Governments that don't encourage international investment: Countries that rank low on the 'ease of doing business list´ will make it difficult to both enter and operate. It is best to stick to countries that encourage foreign participation.
Countries that have poor logistical capabilities: In order to export, one needs to be confident that their product can make it to the required destination with limited obstacles.
Exportation opportunities have been steadily growing in Latin America over the past decade; many investors are taking advantage of large consumer markets and governmental policies that encourage international trade and investment. Biz Latin Hub is a market leader in assisting both local and foreign countries to invest in Latin America. Reach out to Craig here and see how we can assist with your exportation to Latin America. 
Read the original article and more information on export strategy and international business opportunities on the Alliance experts website
---


Alliance experts is a global network of business development specialists. They help companies enter new markets profitably. More information in: http://www.allianceexperts.com/
---