This month, Biz Latin Hub's Country Coordinator for Australia, Felipe Soraires, spoke with Marcelo Salas, Chief Executive Officer of the Australia Latin America Business Council (ALABC) on the nature of ALABC's work.
ALABC promotes and supports connections in commerce, trade and investment between Australia and Latin America. It does this through information exchange, business support, and networking. Marcelo shares his insights on current and future links for the two regions.
Australia-Latin American Cultural and Business Links
How does your experience as a Senior Trade Commissioner across both public and private sectors feed into your work as CEO for ALABC?
I worked as Senior Trade Commissioner of Chile in Australia until 2010. Prior to this, I had an extensive career with the Chilean government, specifically promoting exports, attracting foreign investment, and increasing tourism. Altogether, I worked as Trade Commissioner for 10 years. In 2009, I was part of the team that negotiated the free trade agreement between Chile and Australia. As a result, I have a good understanding as to how free trade agreements work and how to reap the benefits. 
Then in 2010, I began to work in the private sector, representing Chilean companies doing business in Australia, mostly within the mining sector, bringing in machinery from Chile to Australia.
After that, I worked as a consultant for marketing research for a multinational company. 
I have been the CEO of ALABC for about a year. Before becoming CEO, I was part of the board of directors for eight years (2010-2018). That experience allowed me to better understand how the organization works from the inside and how it could grow in value and benefits for our clients. It also brought me a strong base of contacts in both Latin America and Australia, as well as excellent relationships with ambassadors of many different countries. 
From all my experiences, I have been able to create connections and relationships between Australia and countries all over Latin America, especially Chile. I have worked as an intermediary to facilitate networking and business relationships on both parts. 
I also have an understanding of the dynamics of the governments in Australia and Latin American countries. This gives me a greater perspective of the private and public sectors, which is incredibly important when establishing commercial connections.
How would you describe the way Australians and Latin Americans do business?
Australians are generally more transparent, direct, and conscious of the fact that time is money. They are very practical, pragmatic, always looking for both parties to benefit in an agreement, and they usually evaluate risks before making a decision.
On the other hand, Latin Americans, in terms of business, are more 'risk-averse' towards adventure, trying something new, and seizing new opportunities without thinking twice about it. 
What kinds of businesses does the ALABC work alongside, and how does the Council support them?
ALABC has three important pillars:
Networking: We work a lot with our clients to understand their needs and help them realize these ties and business relationships in Australia and Latin America. We create opportunities so that Latin American and Australian businesses have the ability to connect and network. Additionally, we strengthen commercial relationships and facilitate in-person contact in order to develop their businesses. We put on events, conferences, and commercial retreats where top speakers share their knowledge and personal insight on specific industries. We also work a lot with ambassadors and trade commissioners. In this way, we essentially connect them with key government contacts.
Distribution of Information: Our mission in Australia is to promote Latin America as an important partner for trade. The partnership between Australia and Latin America is typically not seen as a prioritized market, and our job is to change that. We work a lot on sharing information about the different business opportunities in both regions. Aside from our events, we also work a lot on making our webpage, newsletter, and social media pages proactive in getting this information out. 
Advocacy and Policy: This is the work we do with the Australian government and ambassadors. Our end goal is to influence the business policies of the countries we work with in order to create a favorable business environment in Australia.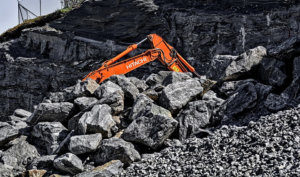 What are the primary sectors or industries ALABC works with?
Mainly, we work with the mining sector. Traditionally, it has been the industry where ALABC gets most of its clients and does much of its work. After mining, it would be SMEs, all related to mining equipment, technology, and services (METS). We also work with companies in the renewable energy and education services sectors, as well as importing and exporting businesses.
What would you say are some of ALABC's greatest achievements to date?
In the last couple of years, we have significantly contributed to the awareness of Latin America in Australia and facilitated trade between both regions. 
As a result, the work ALABC has done already has helped increase our client base by more than 60% in the last 12 months. This shows we are strengthening these business relationships and that companies are realizing that there are many opportunities between Australia and Latin America. 
How would you characterize Australia's business relationships with Latin America? Is there a promising future ahead for Latin America-Australia business relations?
We are convinced that there are many opportunities in many new sectors. The mining industry will continue to be an attractive market, as we have seen with countries that have recently become attractive destinations for foreign investment and providers.
Moreover, we are working with countries like Brazil and Colombia within the agribusiness industry, where the marriage of agriculture and technology is starting to present clear opportunities within the industry for both regions.
I think that Australia has learned that it needs to diversify its economy. The fact that it was so focused on Asia, especially China and India, creates certain risks that ultimately could be mitigated, should the country diversify its economy and invest in other markets like Latin America. Latin America's market is incredibly attractive because of the size of its population, its emerging middle class, and the fact that the seemingly great distance between the region and Australia is quickly diminishing. 
In the future we see a strong potential for a diverse relationship not only based in mining, but also within service sectors, technology, and other industries. 
Who would you encourage to join the ALABC, and why?
Generally, any company in Latin America or Australia that is interested in doing business in the two regions. ALABC has ample access to the necessary means and influence in Australia and Latin America and we have the information and valuable contacts for investors, allow us to manage policies to facilitate trade and strengthen business.
---
Looking to set up overseas? Talk to us
As Australia diversifies and strengthens its connections to Latin America, new trade opportunities emerge in the regions. A promising future lies ahead for Australia and its budding partnerships with Latin American countries.
Biz Latin Hub offers a wealth of back-office services to help you with do business in and across the South Pacific and Latin America. We collaborate with organizations such as the ALABC to bridge the 'tyranny of distance' for business and investors moving into Australian and Latin American markets. Our work was recognized by ALABC this year with an award for Business Excellence in the 2019 Australia-Latin America Business Excellence Awards in Sydney, Australia.
Whether you're from Australia or another part of the world, we can provide you with local know-how, guidance and support to ensure long-term success for your business.
Get in touch today to find out more.
The information provided here within should not be construed as formal guidance or advice. Please consult a professional for your specific situation. Information provided is for informative purposes only and may not capture all pertinent laws, standards, and best practices. The regulatory landscape is continually evolving; information mentioned may be outdated and/or could undergo changes. The interpretations presented are not official. Some sections are based on the interpretations or views of relevant authorities, but we cannot ensure that these perspectives will be supported in all professional settings.