Australia is a commercial hotspot in the South Pacific. Its relentless, consistently positive economic growth spans 26 consecutive years, and the powerhouse isn't slowing down.
Rivaling world powers as one of the best places to do business, Australia showcases a relatively free and open business environment. As such, the process to form a company and start your commercial activities is straightforward. Though partnering with a legal services provider is essential, expanding businesses can easily follow and understand their requirements for setting up in the country. 
We outline several key steps businesses must pay attention to when entering the Australian market.
Establishing your Business in Australia – Company incorporation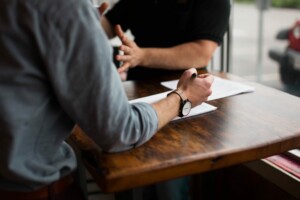 Generally speaking, experienced local providers can establish a company within 24 hours. To keep the process quick and painless, make sure you work through the following requirements with your legal representative:
Choosing your business entity

Reserving and registering your company name

Drafting company bylaws

Appointing at least one resident director and 3 officeholders

Obtaining business and tax identification numbers

Deciding the number of shares to be issued, and their class and price.
Some firms can provide the services of a resident director until you are able to send your own representative to Australia.
Note: company formation in Australia requires a minimum share capital of $1, and a physical address for the business. If you don't have yet a physical address for your operations, or won't need one, you can use the domicile of a trusted legal provider.
Taxes
The main taxes applicable to Australian-based companies are income tax, goods and services tax (GST) and fringe benefits tax. These are all federal taxes administered by the Australian Taxation Office (ATO).
The current company income tax rate is 27.5% for companies with an aggregated turnover (which includes the turnover of the parent company) of less than AU$50 million. Other companies earning over this amount are taxed at a rate of 30%.
Businesses are required to add 10% GST to the invoice price of goods and/or services supplied to customers, but not on goods and services which are exported.
Importers of goods are required to pay 10% GST on the value of goods imported, but if certain conditions are satisfied the payment of GST can be deferred and cancelled out. The Department of Industry, Innovation and Science outlines GST taxable sales in the following table:
| | | | |
| --- | --- | --- | --- |
|   | Taxable Sales | GST-free sales | Input taxed sales |
| Types of goods | Most goods and services | Basic foods, some education courses, some medical, health and care products and services | Financial supplies (e.g. lending money or provision of credit for a fee), selling or renting out existing residential premises |
| Do you account for GST in the price? | Yes | No | No |
| Can you claim credits for goods/services used to make sales? | Yes | Yes | No |
This table was taken from the Australian Government Business site.
Fringe benefits tax is paid by the employer on non-cash benefits provided to employees such as a company car, housing and other private expenses of the employee.
The effective rate of tax on fringe benefits can be close to 100% depending upon the type of fringe benefit. There are certain fringe benefits exemptions for expatriate employees.
Licensing on imports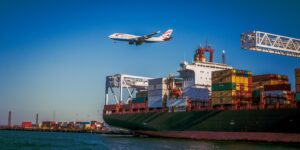 Generally speaking, there is no customs duty on imported goods which are not manufactured in Australia, but your legal professionals will need to undertake further checks for the products you intend to import as part of business operations.
Australian authorities may require more information about certain classes or categories of products.
If an item you intend to import falls within a special category or class of import, you'll also need to check if there are any licensing requirements to bring it into the country. Generally, there are no licensing requirements for the sale of medical equipment but there is for drugs (referred to as therapeutic goods).
Make sure to provide as much detailed information as you can about goods you intend to import to your legal representative, who can then inform you of the proper course of action to apply for licenses if necessary.
Visas
There are a range of employer-sponsored work visas available, both for established and start-up businesses with suitable financial backing. The occupations for which employers intend to hire a foreign employee need to be available on the skilled occupation list, and the company needs to meet certain requirements.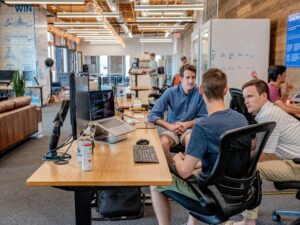 There is also range of investment and business owner visas for high net worth individuals who have a successful history of investment/business management.
Employer-sponsored work visas can lead to permanent residence, if the occupation is on the relevant list. Once the visa holder has been working on the temporary visa for three years, they are eligible to apply for permanent residence. The permanent residency application process carries particular requirements regarding the individual's health, character, English proficiency, and various other details.
The investment and business owner visas are provisional visas that will lead to permanent residence if all requirements of the provisional visas are met.
Government charges vary depending on the size (turnover) of the company, the length of stay and the number of visa applicants. 
Engage with a partner you can trust
If you're considering a move into Australia and need help getting set up, get in touch with us.
Biz Latin Hub operates across 13 offices in Latin America and Australia. We provide high quality market entry and back-office services to enable businesses to start off on the right foot in their new markets. Our tailored range of business solutions include legal and commercial representation, visa processing, due diligence, hiring and recruitment, and accounting services.
Earlier this year, we received an award for Business Excellence by the Australian-Latin America Business Council. This recognition demonstrates our commitment to bridging commercial and cultural gaps for foreign businesses, and the support we receive from Australian institutions. 
Find out more about how we can ensure a smooth transition into Australia for your business. Contact us now for personalized assistance.