The legalization of cannabis is becoming more and more popular around the world. Mexico is now going through the motions of legalizing the plant to an extent not often reached – recreational use. That the nation cannot reasonably enforce current laws against personal use of the plant is a good indicator the legislation will pass, and offer formalized means to produce cannabis products.
Decriminalization in Mexico has caught the attention of the cannabis-deprived North American markets. Mexico's temperate conditions, geographical location, low production costs and agricultural expertise position its cannabis market for global success in the industry.
Mexico – What will legalization look like?
The Mexican 'Amlo' government (short for president Andres Manuel Lopez Obrador) wasted no time, once elected, in sending Mexican officials to Canada in 2018 to discuss legalization.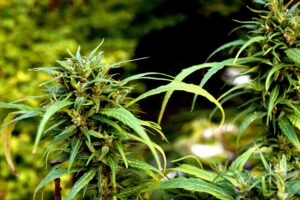 Mexico's proposed legislation takes a 180-degree turn on the country's historic 'war on drugs.' It would allow possession, public use, growth and sale of marijuana. The government aims to pass this legislation and legalize cannabis in these forms by October 2019.
The excitement behind Mexico's potential
Mexico is the second-largest economy in Latin America, presenting an enormous opportunity for cannabis producers around the world. The population of 123.5 million people gives cannabis companies access to a domestic market alone of nearly 11.7 million users for medicinal purposes.
Mexico currently has the potential to become a prominent global supplier of cannabidiol, a component of the cannabis plant. Companies that provide cannabis-based medicines, cosmetics, food, and other products will feed into a centralized Chamber of the Cannabis Industry in Mexico. This will help the nation regulate production, and offers institutional support for businesses looking to build and expand operations.
Convenient geographical location
Businesses and investors are particularly excited about Mexico's proximity to Canada and the increasing number of cannabis-friendly US states.
After legalizing cannabis in June 2018, Canada's suppliers and consumers have been left wanting. Severe underestimations of the industry's boom rendered suppliers under-prepared and under-stocked. The nation's suppliers are still searching for sustainable supply chains of cannabis and its associated products. Ultimately, they began turning to Latin American Markets for solutions.
Mexico, a powerful Latin American economy with well-established trade connections to North America, is in a position to help.
Good climate lowers costs of production
Though Mexico's climates are varied, the 15% of the nation already dedicated to agricultural crop growth offers favorable conditions for the mild, weather-loving plants.
Mexico's Southern Plateau tends to experience constant weather year-round, while the north is slightly more variable.
Low demands on climate-control facilities mean smoother operations and secure harvests for growers. As an added benefit, growers won't need to make high initial investments to build facilities capable of nursing the plants. Likewise, this reduces the financial start-up requirements and ongoing operational costs.
Agricultural experts on hand to help
Agriculture is a historical staple of Mexico's economy, dating back to its Mesoamerican proficiency in developing domesticated plants. These include beans, maize, tomatoes, squash, avocados, cacao, cotton, vanilla, and spices.
Although it contributes to a smaller share of the GDP nowadays, generational agricultural expertise remains abundant. Establishing a resilient crop supports employment opportunities and job growth. Ultimately, this gives back to communities engaged in agricultural information-sharing.
Expanding into Mexico's emerging cannabis market doesn't mean 'doing it alone.' Agricultural experts  and other Latin American cases of successful cannabis production provide abundant information and advice. Thus, giving investors and businesses the comfort and framework to support their success and to establish a local business.
Investors are moving in
Mexico can go further than ease the shortages felt by its Northern neighbors. The country has the potential to become a leading supplier to the global demand for cannabis.
Legalization continues to seize world governments. In general, countries are tackling this in a piecemeal approach, as they first need to address long-standing internal prejudices against the industry. While this process draws out, their industries remain immature and underdeveloped.
Mexico's largely pro-legalization population and officials have the chance to pounce early. For investors and businesses, this is a chance to get ahead of the curve and establish their operations in a powerful Latin American economy.
Financial projections for a Mexican cannabis industry
Other countries' cannabis markets have been focusing on expanding businesses and companies to Mexico now as well. Aurora Cannabis (a Canadian company) is one example voicing an interest in moving there. Due to optimal conditions, market observers are pegging Mexico to develop the largest cannabis market in the world. Total, the market could bring $3-5 billion in the direct use of cannabis and about $12-18 billion in spin-off industries.
The positive effects of legalizing cannabis range far past just making a profit. For instance, a cannabis industry in Mexico could help bring in US$1.2 billion in tax revenues to the country. Additionally, decriminalization could save the country over US$200 million in law enforcement costs. Finally, given the sheer size of the market and its valuation, it would create thousands of jobs and decrease Mexico's unemployment rate.
Shifting stance to boost security
Lisa Sanchez, Executive Director of Mexico United Against Crime, believes the legalization of marijuana will ease crippling rates of drug crime in Mexico. Moreover, former Mexican president Vicente Fox, noted board member of Khiron Life Sciences, sees legal cannabis as an opportunity to transform Mexico's wounding black market for marijuana.
Sanchez applauds Mexico for taking steps to open and regulate this market, pointing out that the next move needs to focus on developing a strong legal framework for manufacturing.
Work with the experts to get started
With stable legislation supporting production processes, Latin America will become a dominant supplying region of cannabis extracts and derivatives to the world.
If you're looking to enter the cannabis market in Latin America, reach out to the local experts at Biz Latin Hub. Our team expects a bright future ahead for the region's medicinal cannabis industry. The industry is open for those international investors on the lookout for new opportunities, and now is the right time to get started.
Reach our team of experts today for personalized support on your journey.
Learn more about our team and expert authors.
The information provided here within should not be construed as formal guidance or advice. Please consult a professional for your specific situation. Information provided is for informative purposes only and may not capture all pertinent laws, standards, and best practices. The regulatory landscape is continually evolving; information mentioned may be outdated and/or could undergo changes. The interpretations presented are not official. Some sections are based on the interpretations or views of relevant authorities, but we cannot ensure that these perspectives will be supported in all professional settings.