Being a small country amongst regional giants, Ecuador typically gets overlooked when it comes to foreign investment and foreign business incorporation. However, recent discoveries within the country's natural resource sector are changing this reputation for the better. Moreover, changes in legal regulations and government involvement started to 'prime the pump' for Ecuador to achieve success in the mining industry. 
Competing against neighboring mining market leaders like Colombia can seem like an impossible feat. However, experts are confident that Ecuador has what it takes to be the world's next big mining industry. Opportunities for investment and industry involvement are appearing just as quickly as they are getting snatched up. The time to learn more about Ecuador´s promising future and get involved in the market is now.
Government efforts to expand the industry
Once miners and researchers realized the potential of Ecuador's mines and the value of their natural resources, the government started prioritizing mining. Laws changed and incentivizing programs and bills passed at rapid rates. Gradually, these changes achieved the mission at hand: increase foreign investment in the country's mining sector.
The first attempts in the 21st century to grow Ecuador's mining industry were in 2013. These changes decreased the 70% windfall tax on mining company profits. Moreover, the government made the industry more attractive to foreign investors and businesses by changing the application of sovereign adjustment. Following these changes, and global advertising to economic leaders, foreign investment in Ecuador's mining sector increased by 200%. Future investments could reach as much as US$1 billion per year over the next 5 years.
Important projects
With an increase in foreign investment, Ecuador now has a handful of mining projects underway. These plans are sure to bring in millions worth of revenue into the country, stimulating the job market. Overall, experts predict the industry to reach a staggering US$7.9 billion by 2021. 
One of the biggest projects is Cascabel, a rich mine located in northern Ecuador. This mine alone could generate over US$26 million and last for anywhere between 44 and 65 years. The longevity of this mine is fueled by the 2.4 billion tons of valuable minerals and natural resources. Silver is the most abundant mineral in the mine, followed by gold, then copper. Natural access to these minerals is so high, the mine could easily become the largest underground silver mine, third-largest gold mine, and sixth largest copper mine in the world, according to the Energy Ministry.
Foreign investment driving industry expansion
Ecuador has recently seen a drastic increase in foreign investments and foreign businesses coming to the region. With anticipation for exponential growth, investors and businesses from Canada and China arrived in Ecuador years ago to get their foot in the door of the industry. Now, they are leading some of the country's largest mining excavations.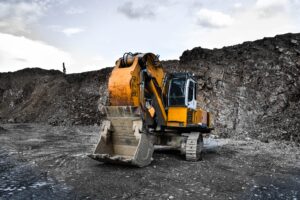 Arguably, the most important project in Ecuador right now is the Fruta del Norte efforts. Located in the southeastern part of the country, Fruta del Norte is the largest gold deposit in Ecuador. Canadian company Lundin Gold operates Ecuador's key to success and prosperity in the mining industry. On average, experts predict it will produce 340,000 ounces of gold over its 15-year life. The mine is set to start production in 2020, and will be up and running 100% by 2021. This will prove to be a consistent and reliable source of income for Ecuador. Moreover, with further investments, expansion is undoubtedly a possibility for the future. 
China is also getting in on the lucrative industry. Chinese business people hold a 70% stake in one of Ecuador's largest copper mine projects, Mirador. Being the first globalized mining contract signed in the country, Mirador is a staple piece of Ecuador's growing mining and minerals industry. With 660 million tons of copper ore, along with some traces of gold and silver, this deposit has a life expectancy of nearly 20 years. 
Future opportunities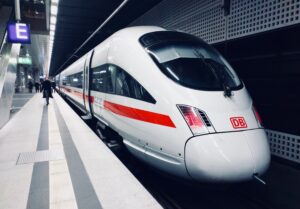 The rich copper, silver, and gold reserves in Ecuador inspire great economic success in the near future. Especially within the copper industry, Ecuador could start getting major attention from global economic leaders. Increasing reliance on renewable and sustainable energy provokes a greater demand for natural resources. Copper, being an extremely efficient heat conductor and energy storer, will be the most widely demanded mineral within the renewable energy sector. 
Already established partnerships with countries like China and Canada, both moving towards renewable energy, mean future business for Ecuador. China itself is one of the world's biggest importers of copper. With recent shifts towards electric trains, cars, and public transport, China's copper demand will continue to increase. If Ecuador continues with mine exploration and copper extraction, they could become a crucial trading partner for the Eastern economic powerhouse. Thus, increasing jobs and economic stimulation within the country.  
Discover new opportunities for your business
Previously, Ecuador's mining industry was non-existent. However, with due diligence, exploration, and proper funding, the country created a sector seemingly out of nothing. Now, the possibility of bringing in billions of dollars to the country is well in sight. Foreign investors and business people are invited and encouraged to get involved with the industry.
If you are excited by the opportunities lying within Ecuador's mining industry, contact Biz Latin Hub. Market entry, back-office services, and commercial representation are some of the trickiest aspects of entering a foreign market. However, our team of experts will create a personalized strategy and plan for you and your business to help you achieve success. Contact us now to receive personalized assistance. 
The information provided here within should not be construed as formal guidance or advice. Please consult a professional for your specific situation. Information provided is for informative purposes only and may not capture all pertinent laws, standards, and best practices. The regulatory landscape is continually evolving; information mentioned may be outdated and/or could undergo changes. The interpretations presented are not official. Some sections are based on the interpretations or views of relevant authorities, but we cannot ensure that these perspectives will be supported in all professional settings.