Being isolated deep in the South Pacific, Australia's economy relies heavily on good business relations and free trade agreements (FTAs). In order to stimulate opportunities for Australian companies, it is the role of the government and its various trade agencies to diversify and broaden the number of countries that can trade with them.  
Though Australia's relations with Latin America were more or less inconsequential in the past, today, their relationship is entirely different. Over the last 20 years, Latin America's impressive growth statistics have caught the attention of Australian businesses. Consequently, the Australian government has reached favorable trade agreements with several countries and associations in Latin America. 
Before incorporating a company as a foreign investor, it is worth examining the various trade agreements on offer to establish how your company can benefit.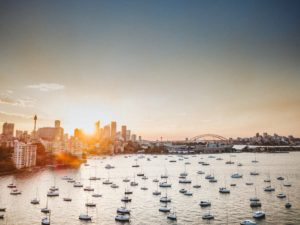 Trade between Latin America and Australia
With it's 10 free trade agreements, connecting with countries all around the world, Australia's economy is reinforced and bolstered by its economic partners. FTAs provide importers, exporters, producers, and investors with better access to international markets, often with reciprocal favorable tariffs. In the case of Australia, FTAs offer:
a better competitive position for Australian exports.

more prospects for increased bilateral investment.

reduced import costs for Australian businesses and consumers.
Australian Free Trade Agreements (FTA) with Latin America
Australia has 2 operational FTAs with South American countries with 2 more awaiting ratification –  listed is a more detailed account: 
Australia-Chile Free Trade Agreement
Since its entry into force in March 2009, the Australia-Chile FTA (ACLFTA) has resulted in a healthier and more prosperous relationship between the two countries. Over the course of 2015, all customs duties on goods and services were lifted between the two nations. This agreement has enabled many Australian and Chilean entrepreneurs to incorporate companies into each other's markets; more than 200 of them have taken the plunge so far. Many of which have had success in the corresponding markets; proof that the two countries are comparable in terms of their respective business cultures. Furthermore, many Australian businesses have been able to expand past Chile and into other Latin American nations as well – the sign of a truly successful FTA. 
Benefits of ACLFTA
Full incorporation of all Australian goods and services to be available for purchase on the Chilean market. 

Investment regulations between the two countries is very liberal without high tariffs

The two countries established firm and fair laws on patent protection, trademarks, and copyrights between the two countries. 
The Comprehensive and Progressive Trans-Pacific Partnership Agreement (CPTPP)
The CPTPP is a recent FTA that came about in December 2018. This agreement brings together eleven countries, namely Australia, Brunei, Canada, Chile, Japan, Malaysia, Mexico, Peru, New Zealand, Singapore, and Vietnam.
The agreement has successfully established a more stable and profitable working environment between all the nations. Through the reduction of tariffs and improvement of business relations, the deal is reported to have a total USD$11 billion worth. The CPTPP guarantees market access to any Australian company. This includes market openings for goods and services and maintaining commitments to regulate foreign investment. 
Australian free trade agreements are yet to be ratified
After the successes experienced from their operational free trade agreements with Latin America, Australia underwent a number of meetings and summits to explore other Latin American opportunities. 
The Peru-Australia Free Trade Agreement
The Peru-Australia Free Trade Agreement (PAFTA) will open a new chapter in Australia's presence and relations with the west coast of Latin America. Signed in February 2018, the agreement aims to bring Australian companies closer to one of South America's fastest-growing economies. They offer Australian companies and investors the opportunity to launch export operations in this growing market, abundant in diverse and varied opportunities. Bilateral trade in goods and services reached a record level of AU$ 717 million in 2017. The agreement is likely to bolster this figure further. Most notably, the agreement is set to remove all tariffs on each other's products, link the two nation's mining industries, and permit skilled workers to lengthen visas. 
Though still waiting for ratification on Australia's part, the deal is set to have a major impact on both nations' economies and a range of sectors. 
Trade Partners – The Pacific Alliance
Australia and the Pacific Alliance have been negotiating since June 2019, with the hope of signing a new free trade agreement in the coming months. The trading bloc includes several South American countries, of which Chile, Colombia, Mexico, and Peru are members. These countries represent the fastest growing in the region in recent years. Together, these four countries represent 37% of Latin America's population, 35% of its nominal GDP, and 46% of its exports. 
Such an agreement would allow Australian companies to access one of the most promising markets in the world
today, such as Peru, Chile, Panama, Mexico, and Colombia. With bilateral trade between its members and Australia reaching USD$3.99 trillion, achieving impressive growth in the last 10 years, these markets will likely promise exciting opportunities for Australian investors and companies. The objective is to obtain a high-quality global agreement, mainly targeting the agricultural, mining, and pharmaceutical sectors. 
Looking to expand your business to Australia or Latin America? Speak with a local expert. 
Australia-Latin America trade deals have successfully transformed the business environment between the two major regions into a strategic and profitable alliance. With 2 more agreements on the horizon between the two regions, we can expect this pattern to continue to increase. Before incorporating your company in Latin America, consider how these agreements can specifically help you, as it has many others. 
At Biz Latin Hub, we offer foreign companies the opportunity to be accompanied by local experts in law and accountancy. With offices all over Latin America as well as Australia we are well-positioned to offer you our wide range of business services and help you take advantage of Australia-Latin America relations. Contact us now and we can expand your company to Latin American reaches. 
Learn more about our team and expert authors.  
The information provided here within should not be construed as formal guidance or advice. Please consult a professional for your specific situation. Information provided is for informative purposes only and may not capture all pertinent laws, standards, and best practices. The regulatory landscape is continually evolving; information mentioned may be outdated and/or could undergo changes. The interpretations presented are not official. Some sections are based on the interpretations or views of relevant authorities, but we cannot ensure that these perspectives will be supported in all professional settings.