El Salvador may not be the first destination on your list when considering a business venture in Latin America, but there are many reasons why it should be. Over the past decade, the country has become a key location for investors who are looking for untapped opportunities in countries across LATAM markets, and El Salvador can deliver a significant return on your investment.
Having enjoyed stable growth for more than ten years, the country has shown major signs of economic development, with investment from government and foreign entrepreneurs fueling the country's growth, leading to rising employment levels and a higher-than-average GDP.
The tiny country of El Salvador may even be somewhere you have yet to hear about, but doing your research and considering the territory makes sound economic sense for both growing and already established businesses around the world. Below, we round up five reasons why you should consider the market for your next business venture and offer advice on maximizing your returns.
Expand your Business to El Salvador – Low Barriers to Entry
Perhaps one of the biggest reasons why businesses are considering El Salvador as part of their foreign expansion plans is because of the low barriers to entry. A Company formation El Salvador is easier than ever before, with entrepreneurs able to open up shop overnight and tap into new markets across Latin America. With the right paperwork and the right funding, you can effectively go from company registration to turning your first profit in just a couple of weeks.
There are various entity forms to consider when forming a business in the country, and choosing the right one is essential. There are three legal entities, including Limited Liability Companies, Corporations (S.A. de C.V.) and foreign branch offices, and each offers its own unique benefits. The Sociedad Anónima de Capital Variable (also known as S.A. de C.V.) is the most common company formation and requires two shareholders, whilst allowing you to carry out a wide range of business activities without having to file for additional permits or incorporate new businesses.
In short, provided that you have the necessary capital and have secured a visa to the country, it is relatively straightforward and affordable to establish a business within the country, which is why so many foreign investors are flocking to the market to get started on their own businesses.
Thriving Economy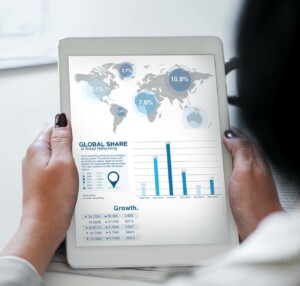 There's no denying that El Salvador has had a tough run, but since the end of the civil war, the country's economy has recovered and diversified to meet the demands of both its citizens and international businesses. Once focused almost exclusively on agriculture and exports, growth in manufacturing and the service sector has opened up new opportunities for businesses.
Thanks to the government's efforts to develop a more modern country infrastructure, with better levels of connectivity between cities, towns, borders and the coast, it is now more affordable and efficient to conduct commercial operations in the country and turn a profit in the process.
The country's economy is on the up, with average annual GDP growth at 2.3% according to 2017 figures. The rise of high-quality products such as sugar, textiles, gold and coffee beans and the advancements in its service-based and pharmaceutical sectors has allowed the country to score well against other Latin American markets, making it a top choice for foreign investors.
Opportunities to Export
Imports and exports make up an eye-watering 64% of El Salvador's GDP, whilst pro-investor policies and government legislation makes it easy for foreign businesses to both import their goods and services to sell to the people of El Salvador, but also to take advantage of low labor costs and quality manufacturing and raw materials to sell to foreign markets around the world.
If you're considering a business that will import from El Salvador, there are lots of opportunities to take into consideration. The country is well equipped with an international airport, shipping ports, and highways which makes trade between El Salvador and other Latin American countries a breeze.
Unrivaled Trade Opportunities
There are significant trade opportunities available for entrepreneurs entering into El Salvador, both with countries across Latin and Central America, and further afield. Indeed, the country can boast of trading with the Central American Common Market, and is part of the Latin American and Caribbean Economic System (SELA), the Association of Caribbean States (ACS), the Central American Integration System (SICA), and is part of the CAFTA-DR, which brings together the United States, Costa Rica, El Salvador, Guatemala, Honduras, Nicaragua, and the Dominican Republic. The country benefits from a growing number of Free Trade Zones and deals, designed specifically for El Salvador-based businesses to import and export goods.
Low Tax Rates
El Salvador benefits from some of the lowest total tax rates in Latin America, with Value Added Tax (VAT) at 13%, and corporate tax between 25% and 30% depending on earnings. Dividend taxes are low at 10%, too, which makes the country a popular option for business – even if you're not planning to sell to Salvadorans, you can take advantage of the low tax rates to maximize your profits with trade in countries such as Costa Rica, Nicaragua, and Honduras.
Rely on Assistance from El Salvador Experts
There are countless opportunities for businesses and investors of all shapes and sizes, whether you're ready for a million-dollar investment or something a more low-key. If you are considering incorporating a business in El Salvador, then get in touch with the experts at Biz Latin Hub, who can offer all of the necessary back-office and market-entry services required to maximize your investment and transform your organization.
Contact us for personalized support and assistance and remember that the Biz Latin Hub blog is packed with resources designed to aid savvy entrepreneurs just like you.