On 30 November 2018, the US, Mexico, and Canada forged a trade deal known as the United States-Mexico-Canada Agreement, or USMCA OR T-MEC (Tratado Mexico, Estados Unidos, Canada in Spanish). The USMCA replaces its predecessor, the North American Free Trade Agreement (NAFTA), which had been in effect since 1994.
Under the terms of NAFTA, tariffs on many goods moving between these three major economic powers in North America were significantly reduced over time. By 2008, tariffs on goods in agriculture, textile automobile, and other industries were reduced or eliminated.
These three countries are intent on further strengthening their trade relations with each other and boosting business in a way that benefits each of their economies. We explore what this new deal means for these booming commercial environments.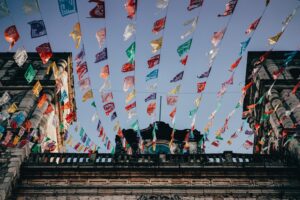 NAFTA/USMCA Evolution
The USMCA was born from the recently-announced US-Mexico Trade Agreement, finalized in August 2018. In September 2018, Canada and the US considered and agreed on replacing NAFTA, and incorporating Canada into this new agreement with Mexico.
The USMCA is a thoughtfully updated version of a deal that was verging on 25 years old. This update will necessarily take up each of the points of the old treaty and bring them up to date in the light of current political and commercial situations.  Despite being signed, the deal is not yet to come into place as it has not been officially ratified. Now begins the somewhat tedious process of having this agreement approved by US, Canadian, and Mexican lawmakers, it's a complicated process who would take a little bit of time and patience.
What does this mean for business?
Firstly, it's essential to understand which part of which economies will be impacted by this new agreement. The agreement involves a few different parts of the economy, including agricultural produce, manufactured goods, employment conditions, digital trade, amongst others. The main features of the agreement include:
Dairy Provisions: the United States will have improved access to the Canadian dairy market (around 3.6%).
Automotive Industry: Mexico, Canada, and the US each demonstrate strength in the automotive industry. Automobiles that have at least 75% of their components made in the US, Mexico, or Canada, can be imported across the three countries without tariffs. This deal is intended to incentivize increased car production in North America. Additionally, workers in this industry will enjoy increased hourly wages as a result of this deal.
Employment: When deals such as this facilitate trade and development of its signatories, they tend to boost job development and growth. According to Larry Kudlow, the director of the White House National Economic Council, the new deal "would be very important and would add a half a point of GDP and 180,000 new jobs per year."
Ratification developments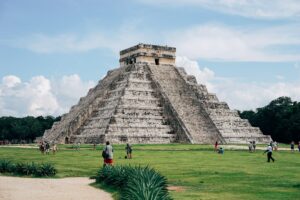 On this part, we will approach where are the decision-makers on the USMCA agreement, and what is the latest news on it. To start, US President Donald Trump and Canadian Prime Minister Justin Trudeau met on 25 August 2019 on the margins of the G7 and discussed how to get their respective parliaments to approve the trade pact. Why is it essential for them that trade is useful promptly. Because Trudeau is running for re-election, next October and polls on his voting intentions put him on an equal footing with the Conservative Party. While Trump wants to ratify the pact before the 2020 elections in his country.
Moreover, US Treasury Secretary Steven Mnuchin predicted on 25 August that the Congress will ratify "next month or two" the renegotiated trade agreement with Mexico and Canada. "The USMCA should be approved within a month or two. This will add much growth in the United States, Mexico, and Canada," Mnuchin said in an interview with Fox News Sunday in Biarritz, France, where he is attending the G7 summit.
We knew the trade deal is now off until September at the earliest, cause of the House go for a six-week summer recess and the Senate (both of the USA). The time taken to finish the deal is making the Republicans losing patience.
Opportunities for Mexico
Investors and businesses in Mexico are given renewed confidence in the viability of operating within in the Mexican marketplace, regardless of sector. This has already resulted in a substantial increase in companies investing and setting up businesses in Mexico.
Rejuvenated ties with two major North American markets secure trade channels for Mexican exporters well into the future. With its ideal geographical positioning, the country has expansive reach into both the northern and southern regions of the continent.
The new agreement will ensure that Mexico becomes the principal trade partner to the two other signatories. Liberalization rules mean no customs tariffs or trade barriers on exporting digital services. Moreover, the renewed relationship between the US and Mexico is a positive tonal shift on the topic of security and migration.
The trade agreement is a sort of "big win" for Mexico. The country has just emerged as the most cost-effective provider of services to the US in terms of wage differentials. Additionally, foreign investors in Mexico from the US can enjoy a facilitation process in terms of administration and method to improve reach the market.
Another significant strength of the deal is that it will facilitate growth and trade in all-new digital products or services, such as the prolific data and e-commerce markets. It also helps to alleviate concerns about the volatility of exchange rates, particularly for Mexico. The stability of the currency allows businesses to better plan their future finances. This element pushes people who were on the fence about utilizing services or making investments in Mexico into the green, which is great news for business growth in the country.
In terms of labor, for Mexico, the deal enables the country to reach more labor areas such as environment and intellectual property rights for pharmaceuticals.
Contact us to get started
Take advantage of the revamped trade agreement between three global superpowers. Expanding into Mexico is now an increasingly profitable venture, with solid international trade ties and partners, a booming economy and comparatively cheap costs of labor.
At Biz Latin Hub, we're helping businesses move into the market and capitalize on these kinds of preferential trade and economic conditions. Expanding into a new country can impose complex and unfamiliar bureaucratic requirements on the business. With our tailored market entry and back-office solutions, we make sure you start off on the right foot in your new commercial venture.
Reach out to our friendly Mexico team today, contact us for personalized support.