Foreign investors and entrepreneurs will need to engage a Legal Representative in Colombia when they're forming a company in the country.
The Legal Representative in Colombia performs a number of tasks for the new company, including preparing formal documents and submitting them to Public Notaries and government institutions.
It's important to work alongside a trustworthy partner who has a depth of experience and understanding of the Colombian corporate regulations, in order to support successful company formation in complete compliance with local law.
What is the company Legal Representative?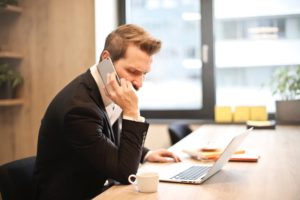 Among the simplest definitions, a Legal Representative can be summarised as a person or entity that represents and acts on behalf of a person, group of persons or a company. In terms of your business expansion to Colombia, this person or entity will formally represent your company in legal aspects.
Your representative will act on a legal basis and be responsible for ensuring your company engages in best practice, at all times. This position is rewarded with the utmost responsibility. Subsequently, the chosen representative is personally liable for all actions taken on the company's behalf before government authorities, private entities and individuals.
Who can be appointed as a company's Legal Representative in Colombia?
To be appointed as a Legal Representative in Colombia, you must be Colombian citizen or a foreign national with the legal right to live and work in the country. While we encourage our clients to appoint someone within their business to fulfil this role, sometimes this isn't possible due to the specified position requirements. Therefore, experienced back-office service providers can fully support those investors or entrepreneurs considering expansion to Colombia. All companies must appoint a Legal Representative in Colombia during the company incorporation process.
Companies appoint their legal representation through a document known as a Power of Attorney. In this contract, both parties sign and agree on the extent of power given to the Legal Representative to act on the company's behalf and in its best interests.
By appointing an entity of experienced professionals to act on your behalf as a Legal Representative, you can be confident each part of your business is being serviced by experts. This means you have access to lawyers, accounts and recruitment specialists who are familiar with Colombian commercial laws and up to date with current legislation and policies. 
Furthermore, you can be confident your business expansion will maintain corporate compliance throughout the entire company incorporation process. Additionally, taxation, accounting, recruitment and visa processing vary greatly from country to country. Working with a team that is familiar with the business environment and have experience representing other Colombian businesses will make a huge difference to your company's success.
What can a Legal Representative do?
Key responsibilities and functions of a Legal Representative in Colombia include:
Signing contracts and agreements on behalf of the company

Providing guidance on Colombian commercial laws

Coordinating with government authorities and maintain corporate registrations

Applying for employment visas for staff with the country's

Migration

agency
Appointing the right Legal Representative is essential for both the company and the individual. It is crucial to research your chosen representative or entity and verify their experience. Make sure they're credible and look at their client portfolio. Failing to choose the right representative could have serious implications for your business expansion.
Legal Representatives in a Colombian company receive the authority to make decisions on behalf of that company. This means they can enter contractual agreements, buy property and represent the company before government authorities. When a Legal Representative is appointed or elected, the powers are typically agreed upon in a formally notarized document (nominally within the company bylaws). It's key to review this agreement and tailor it to fit your own company management structure.
Know that the powers granted to your Legal Representative can be limited through the Power of Attorney document if you require. However, they will still hold a large deal of responsibility and power within your organization. Also, note that limiting their powers means they cannot carry out the full extent of the functions you need them to, which means someone else will have to.
Why is a Legal Representative so important?
Assigning a legal representative is a fundamental part of the company's incorporation process. To keep your business compliant, the importance of this step can not be overlooked. For this reason, it's important to consult legal experts to define the power and control assumed by your chosen representative. On one hand, it's important to minimize risk and limit what authority is assumed. However, it is crucial to ensure that the powers granted to the legal representative are adequate to allow them to complete their required professional functions.
This is particularly relevant if you or members of your organization plan to reside outside Colombia and need someone to act on your behalf in person. Such a limitation could require a representative to obtain a shareholder's signature to authorize any corporate purchases of USD5,000 or above. Smaller payments, such as monthly income tax payments may not require the same oversight from senior management and be required on a much more frequent basis.
Contact Biz Latin Hub to find a trusted Legal Representative in Colombia
If you're planning on doing business in Colombia, act now with a trusted legal service provider to make it happen.
Biz Latin Hub provides a full range of professional market entry and back-office services, including company formation and legal representation in Latin America. Our credible experience and demonstrated success has helped many clients successfully start and maintain their businesses in Colombia. As mentioned, a firm with experienced lawyers, accounts and recruitment experts means your business is represented by the best, in every aspect.
Get in contact with our team to see how you can get your business started in Colombia today. Our team of multilingual and talented professionals have a depth of experience working with business in Colombia, as well as across Latin America.
Learn more about our team and expert authors.
The information provided here within should not be construed as formal guidance or advice. Please consult a professional for your specific situation. Information provided is for informative purposes only and may not capture all pertinent laws, standards, and best practices. The regulatory landscape is continually evolving; information mentioned may be outdated and/or could undergo changes. The interpretations presented are not official. Some sections are based on the interpretations or views of relevant authorities, but we cannot ensure that these perspectives will be supported in all professional settings.