The Legal Representative in Costa Rica is someone who acts on behalf of another person or legal entity. Legal representation is established by formally mandating a person to act on behalf of another person or company. If you're expanding into Costa Rica, it's important to know when you'll need a legal representative and what they can do for your business.
You can formally appoint a Legal Representative in Costa Rica through a Power of Attorney (POA) contract. For those entrepreneurs forming a company in Costa Rica, it's required by law to appoint legal representation for your company.
What can a legal representative in Costa Rica do?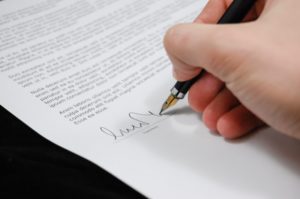 In Costa Rica, your legal entity cannot act on legal matters alone. You need to appoint a natural person to the rank of 'Director' in your company, and give them formal Power of Attorney so they can be your Legal Representative in Costa Rica.
This person will be the legal face of the company and have the authority to represent it administratively and judicially in legal matters.
Legal Representatives have as much power of action and decision as the company grants them, so your company can exert some control over the decisions they can make on your behalf. You can choose to grant full powers to the person representing your company.
Your Legal Representative in Costa Rica can undertake the following actions:
Sign contracts
Sell and buy goods
Make legal transactions
Perform administrative and commercial activities for the company
Hire employees.
Who can be appointed as Legal Representative of a company?
In Costa Rica, any natural person of legal age (18+ years) can be appointed as legal representative. They don't need to be a Costa Rican national to do this.
Note that in the process for company formation in Costa Rica, your Legal Representative will need to accept their appointment either by letter or by being physically present . Make sure the person you choose will be available to carry out their duties during this time, such as engaging with the Public Notary.
What obligations will the representative of a legal entity have in Costa Rica?
The person who has legal representation of a new company through designation as a managing member will have a 'duty of care' obligation by law. This means they are legally obliged to act within the best interests of the company. Their decisions made on behalf of the company must be informed, adequate and supportive of the company's intentions.
Your Legal Representative in Costa Rica will also be required to ensure relevant legal paperwork is up to date and in compliance with local law, as are the company's dealings with relevant government authorities.
What companies need a legal representative in Costa Rica?
In Costa Rica there are 4 types of legal entities that the law recognizes as commercial companies, of which the most used and recommended are a Corporation and Limited Liability Company (LLC) in Costa Rica. In Spanish, these are known as Sociedad Anónima and Sociedad de Responsabilidad Limitada (SRL) respectively.
The administrative structures of these two legal entities in Costa Rica differ in from each other om terms the number of managing members. Despite this, each entity type requires a Legal Representative in Costa Rica.
Legal representation for Corporations and LLCs in Costa Rica
Corporations are governed by a board of directors of at least three individuals, comprising at least one President, a Secretary and a Treasurer, who can all together or individually hold the appointment of Legal Representative and act as such individually or as a board.
Limited Liability Companies or LLCs, on the other hand, have a less complex governing body. Legal representation can be held by one or two individuals jointly or separately under the position of Manager and Assistant Manager, according to the needs of the company.
Do the branches of foreign companies need legal representation?
Yes, foreign companies that want to start operations in Costa Rica must also have legal representation. As foreign headquarters are not constituted in the country as a separate local company, those companies must therefore formally register a branch in Costa Rica.
For their legal representation in Costa Rica, they must appoint a proxy that will be the face of the company's branch, and the person in charge of making legal decisions on behalf of the parent company.
How to choose your legal representative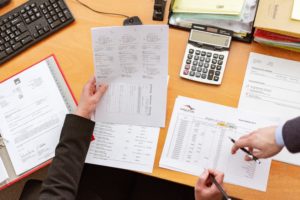 Choosing the right Legal Representative in Costa Rica for your company is one of the most important decisions to make when starting your expansion process. Although the legal representative is not a partner and may not necessarily own shares in the company, they will have far-reaching power over administration and decision-making processes.
Some details companies need to consider when selecting their Legal Representative in Costa Rica include:
Having confidence in the credibility and trustworthiness of your prospective Legal Representative

Partnering with an acquaintance or known associate to the company, or outsourcing your legal representation needs to a proven external legal expert in Costa Rica

Ensuring your Legal Representative has a clear understanding of what's required of your company under Costa Rican law

Confirming that your Legal Representative can accept the appointment.
It's crucial to choose someone who you know will support the direction of your company and its intended activities, and act in the company's best interests.
Partner with an expert Legal Representative in Costa Rica
At Biz Latin Hub, we offer a full suite of multilingual market entry and back-office services, that we customize to your specific business needs. Our local team in Costa Rica has the extensive knowledge and experience needed to support your company's best interests as a Legal Representative in Costa Rica.
Our expertise in company formation, accounting and taxation, due diligence, contracting and visa processing makes us a single point of contact for your business expansion into Costa Rica. For more information and personalized guidance, contact us today here at Biz Latin Hub.
Learn more about our team and expert authors.