Registering a company in Costa Rica is a fairly short process. It is more straightforward than the process in other countries and it is not required that you travel there as long as you have a Power of Attorney and an incorporation agent. Read on to explore the steps you and your incorporation agent need to take to start your business in Costa Rica!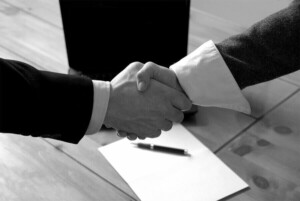 1. Pay Agency Fees
If you are using a firm to help you with the incorporation process, the firm may ask you to pay the mutually agreed upon fees up front to complete the necessary due diligence documents.
2. Choose the Company Structure
You will need to choose the proper company structure for your company's needs and activities. Then a project plan will be drafted detailing the timeline and what tasks will be completed during each week of the incorporation process.
3. Translating your Company Name
A firm will assist you in translating your proposed company name into Spanish and filing an application to reserve your company name with the Costa Rica Registrar of Companies.
4. Sign Off on Proper Documentation
The agency will give you the required documents for your country of residency to be signed, notarized, and legalized. You will then deliver the documents back to the agency for timely documentation registration in Costa Rica.
5. Open a Corporate Bank Account in Costa Rica
Once your company is incorporated the law firm will process to open a corporate bank account for the company and deposits the capital to get the business started. The firm may also pay incorporation fees with the bank on behalf of your company depending on the firm you choose.
6. Register an Incorporation Charter
A company incorporation charter also called an M&AA, is filed at the mercantile section of the public registry in Costa Rica. The firm then gains permission to legalize the company's bookkeeping.
7. Register as a Taxpayer in Costa Rica
The agency files a D-140 form to the government to register your company as a legal taxpayer in Costa Rica. The company may allow their office address to be used for tax purposes until an office address within the country is obtained by your company.
8. Apply for Insurance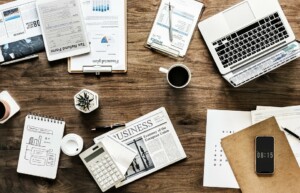 After your company hires staff in Costa Rica, the company will be registered for labour risk insurance with the National Insurance Institute.
9. Register with Costa Rican Social Security
Post-incorporation, the firm will register your company as an employer with the Caja Costarricense de Seguro Social (CCSS).
10. Receive your Costa Rica Company Kit
Optimally, the firm you have contracted will send you all of the documentation for your company that has been filed throughout the incorporation process.
How to Incorporate Your Business in Costa Rica
Forming a company in Costa Rica can be a difficult process when you are unsure of the steps to take. Utilizing an incorporation firm to aid you in starting your business can save you time, stress, and money in the long run.
If you would like more information or personalized advice, Biz Latin Hub has a group of experts that can offer you legal guidance for your business in Costa Rica. In addition to company formation and incorporation services, we offer professional accounting, legal, and financial services tailored to you and your company's needs. Contact Craig here at Biz Latin Hub for help on getting your business set up in Costa Rica.
To learn more about doing business in Latin America, watch the following video!