In the process of business expansion, entrepreneurs might be seeking to hire a sales executive in Panama. For this, it's important to research local labor laws and understand how to hire a sales executive in Panama to start their business.
Panama has a strong economy tied to the dollar and according to the World Bank, GDP growth will reach 4.5% by the end of 2019. This gives Panama the lead in the Central America region. On top of that, the country offers a diverse array of commercial opportunities including financial services, international commerce, tourism, construction, and agriculture. This range of market offerings makes investing in Panama an interesting opportunity.
A sales executive is a valuable asset to begin offering your goods as a small business in a foreign country. Learn why a sales executive is important and find out how you could hire a trustworthy executive in Panama.
The importance of a sales executive in Panama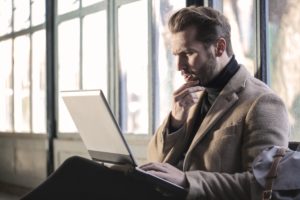 When starting a new business as a foreigner, connecting with the local market is important, but not always easy to crack. Hiring a seasoned local sales executive will help your business successfully position your products in the Panamanian market as they have cultural know-how and are acquainted with the different types of customers available in the country.
One of the responsibilities of a sales executive is to meet customers' expectations. Sales executives engage with potential customers to sell your business' offerings, they make sure customers' needs and expectations are met and, consequently, grow your business.
Additionally, they are in charge of setting sales goals and developing strategies, contacting and managing customers, meeting targets and researching strategies to increase sales
A great perk of hiring a sales executive is the capability to test the market at a lower cost than other market entry strategies. At the early stage of setting up a business abroad, considering costs can be an important matter. Through a sales executive, entrepreneurs can begin to test the Panamanian market response to their products before incurring expenses to open a physical office.
This is an important benefit because if plans don't work as expected, exiting the market won't be as costly as a full investment establishing a legal entity through company incorporation.
Not only is testing the market cost-effective but it also gives entrepreneurs certainty to build their business strategy. Collected data from initial market responses can help business owners adjust their market entry strategy in a more efficient manner.
A local sales executive will introduce your products to Panamanian customers with cultural sensitivity, experience in sales and with a focus on meeting customers' expectations and growing your business. Consider hiring a sales representative that has experience in your industry, so that they are able to provide you with better sale strategies regarding competitors and the main values customers seek in your product.
How to hire a sales executive in Panama
There are two pathways to hire a sales executive in Panama, through a legal entity or through a professional employer organization (PEO).
Each of these options has particular characteristics that may suit your business needs. However, for investors seeking to test the market, we recommend using PEO services.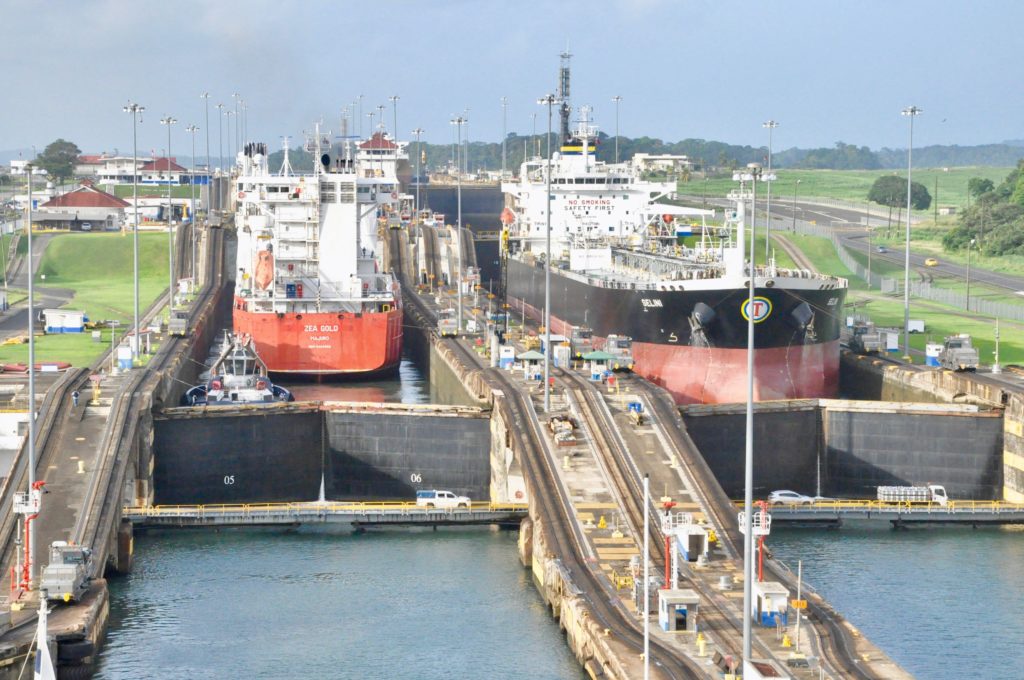 What is a professional employer organization?
Professional employer organizations (PEO) act as an 'employer of record' for your overseas staff. They facilitate access to skilled workforces for businesses of all sizes, through a co-employment model. These organizations are set up in a way in which they can utilize the economies of scale to provide better services for employers and employees. Basically, they are able to cut costs to offer more competitive prices to employers as they increase the size of their operations.
A PEO partners with a business through a co-employment model, so all employees appear on their registries for compliance purposes while business owners maintain control of their employees. The contractual agreement formally identifies the PEO as the employer of record for your sales staff. Additionally, PEOs provide payroll, human resource management and other services that enable entrepreneurs to hire an employee legally.
PEOs offer benefits in terms of cost-efficiency, compliance and tapping into skilled workforce.
Cost efficiency
A PEO reduces cost by allowing a business to test the market and handling non-revenue generating paperwork.
As mentioned before, PEOs play an important role in cutting costs when expanding abroad. Setting up a local office in a foreign country can be costly, as you will need to pay for processing fees, rent for an office, pay for utilities, hire employees and other expenses. In this context, PEOs allow business owners to hire a sales executive without a local office and without the need to be physically present in the country. This is the perfect option for entrepreneurs considering Panama as their market entry point for Latin America, but want to start small and gauge market response to their offerings before making a larger investment.
In addition, PEOs take charge of managing employees, which can be time-consuming and costly. All non-revenue generating paperwork regarding human resources is managed by PEOs. Expenses regarding payroll processing and accounting costs, employees' health insurance, compensation, unemployment insurance, and other expenditures is part of the responsibilities of PEOs.
Compliance with labor legislation
When hiring a sales executive in Panama, complying with labor legislation is crucial.
Complying with local legislation and employment standards helps a business mitigate risk. Avoid sanctions and issues with local authorities by hiring your sales professionals through a trustworthy PEO.
Employment laws can be complex and have many requisites to meet. As a new business, other issues such as growing your business have priority over stressing to meet legislation standards.
Hiring an employee through a PEO will assure your business meets statutory employment standards and give you time to move on with your business expansion.
In Panama, The 'Labour code' governs all labor activities in the country. The types of contracts available in Panama are the following:
Defined time contract: This contract has an expiration date and cannot be longer than one year. The legislation of Panama establishes that, for services that require special technical preparation, the term of the contract may be stipulated up to a maximum of three years.
Indefinite-term contract: In this type of contract, the start date is defined, however, there is no specification on the end date of employment. This implies that the work can be conducted for as long as both parties consider pertinent.
Contract for finished work: This type of contract defines a specific service or product, however, the completion date for the work is not specified. An estimated time is granted and can be extended if necessary.
Additionally, there is a recognized category of special contracts in Panama. This includes contracts for people with disabilities, professional services and more.
As a foreigner, navigating through the labor law and types of contracts can be complex and time-consuming. A PEO will assist you in which contract fits your business needs best, and comply with all legislative requirements and processes to hire an employee, giving you time to focus on growing your business.
Tap into skilled workforce and reduce employee turnover
Due to the appealing benefits PEOs are able to offer, business of all sizes have access to a talented workforce. Due to the economies of scale, PEOs are able to offer employees attractive benefits often hard to offer as a small business; these benefits are important to retain skilled or senior level employees.
PEOs offer benefits such as health plans, dental, life, and other kinds of insurance. As a consequence, employee satisfaction increases and turnover rates fall.
Additionally, PEOs are expert recruiters with the ability to conduct a top quality recruitment process to find the talent that meets your business needs. Due to their position in the labor market, they have a broad scope of reach that helps them search for talent thoroughly in the labor market. PEOs recruiters have the capabilities to find the sales executive that meets your needs.
Hire a sales executive in Panama with Biz Latin Hub
Panama is known for its openness to foreign investors, its stable economy and opportunities for international commerce. In addition, the country has laws that favor foreign investment. With a GDP growth above 4% and opportunities in industries such as financial services, international commerce, tourism, construction, and agriculture, investing in Panama is a viable option.
Tap into the Panamanian skilled workforce with the help of a PEO and begin testing the market. A PEO will make sure your business is compliant and will release you from stress to focus on your growing your business expansion. 
At Biz Latin Hub we help business of all size start their operations in Panama, we have vast experience in business incorporation and PEO services. Our team of local experts is ready to assist you, contact us now.
Learn more about our team of expert authors.