Commercial expansion is a natural consideration for a successful company's next steps, whether locally or internationally. Internationally, there are virtually endless market and cost reduction related opportunities for growing businesses to take advantage of. Among those, Chile consistently has been regarded as one of the most attractive destinations within the Latin American region to establish a local sales presence.
There's more than one way to establish a local sales presence in Chile. Businesses can choose to build their sales team through forming a local branch or subsidiary, or start with a smaller-scale investment by partnering with a Professional Employer Organization (PEO).
Options to establish your local sales presence in Chile
Investors looking to enter the Chilean market have basically three ways to do so:
Establishing a local Branch

Establishing a local Subsidiary

Use a Professional Employer Organization (PEO) to hire your sales executives in Chile.
The first two alternatives entail building a heavy footprint in the country as in both require considerable upfront capital expenditure and taxation compliance procedures.
Establishing your local sales presence in Chile through a Branch or Subsidiary are also both quite consuming, as the incorporation process in both cases can reach as long as a month or more.
What is a Professional Employer Organization (PEO)?
A Professional Employer Organization or PEO is an organization which supports foreign companies to enter and operate in the Chilean market leaving a very small footprint. They will help you establish your sales presence in Chile by hiring staff on your behalf, and managing your local employment obligations under what's known as a co-employment model. In this model, the PEO becomes the 'Employer of Record' for your sales executives.
With PEO you can employee people to work for you on the ground even if you don't have a physical footprint the Chile in the form of a Subsidiary or a Branch. As the Employer of Record, your PEO partner will take care of all non-revenue generating paperwork, including recruiting, hiring, training, paying, and complying with social security and other employment requirements for your sales team in Chile.
Take a look at 5 reasons why you should establish your local sales presence in Chile, and how a PEO can help.
1. Gateway to the rest of Latin America
Chile has historically been a major gateway for goods and services to the rest of the region, due to its huge port and maritime operations and various commercial and trade treaties and agreements in place with major regional and global partners. Chile has positioned itself as a great point of access to neighbouring markets, and offers valuable maritime trade facilities.
Chile is an Associated Member to Mercosur and founding member of the Pacific Alliance. The regional powerhouse currently has various other commercial agreements with several countries in the region such as Bolivia, Colombia, Ecuador, Mexico, Panamá, Peru, Venezuela and Central America amongst others.
2. Talented local staff
Foreign investors will find the workforce in Chile is very highly qualified in comparison with other countries in Latin America, this is especially visible in the mining, fishing and energy industries. The country is categorized by the World Bank Group as a high-income nation, and is home to 30 of the best 150 universities in the region for 2019.
This will mean businesses can access a healthy consumer market and specialist skills for establishing their local sales presence in Chile.
In addition, Chile welcomes overseas skilled professionals and technical talent (especially when related to the tech sector) via a special type of Visa and Talent Attraction Program launched in 2017.
3. PEO as a cost-effective method for expanding
By choosing the PEO approach to establish your local sales presence in Chile, foreign businesses can enter the market without extra hassles, costs and delays involved with incorporating Branches or Subsidiaries.
Savings at this stage can be quite considerable, as the only important expense would relate to the salary of the people working on the ground via the PEO method, the overhead fee from the PEO itself.
Alongside costs, a PEO shoulders the burden of ensuring your business stays compliant with local employment law and employee rights, so you don't have to. The stress of navigating unfamiliar labor regulations in a new market is therefore taken off your hands, so you can focus on developing your sales team in Chile.
In many cases, we recommend the PEO approach as a market entry trial exercise, as it enables you to scout the market and its competitors, make contacts on the ground and conduct market research without the need for a large-scale investment. Ultimately, if your market entry strategy doesn't play out according to plan, you can also exit the country in a swift and inexpensive manner.
4. Leader in the region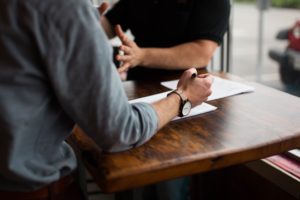 Chile is a true leader in Latin America, in a number of ways. According to the Organization for Economic Commission for Latin America and the Caribbean, (ECLAC) Chile is a popular recipient of FDI in South America.
The economy also showcased the highest Gross Domestic Product (GDP) per capita in South America in 2018, according to the World Bank.
In terms of technology and innovation, Chile is commonly regarding the 'Silicon Valley of Latin America', working hard to attract technology talent and innovative startup activity in the region.
If the above wasn't enough, since 1998 and every year since, Chile is the World Economic Forum's most competitive nation in Latin America.
5. Build brand awareness without going 'all in'
In terms of the costs and risks involved, PEO is a great method to enter the Chilean market and start promoting your brand and products/services, without breaking the bank and taking a large risk.
With a PEO assisting you to establish your local sales presence in Chile, you can develop the commercial and marketing aspects of your business without making hefty initial investments and exposing yourself to liabilities.
Your PEO in Chile will enable you to focus on the technical work and business development, while they take care of the compliance requirements for your sales team. Once your business is experiencing success and growth, you then have the confidence to consider a larger investment.
Commercial conditions to establish a local sales presence in Chile
No one is oblivious to the current social and political affairs taking place in the region. However, the Chilean government has undertaken modifications to social policies to address its current issues quickly. Businesses and investors can rest assured that the country is working hard to restore peace and social stability.
As the most developed country in Latin America, Chile continues to offer significant economic and geostrategic advantages to foreign businesses. It's often regarded as the gateway to Latin America, and offers a number of high-performing sectors and industries for commercial actors to take advantage of. Notably, its powerful mining, agriculture, tourism and service sectors take up majority share of the country's outputs, with recent growth in the emerging area of fintech (financial technology).
Expanding businesses should consider the country's economic competitiveness and diversity when choosing their market in Latin America to build their sales team.
We'll help you establish your local sales presence in Chile
Although Chile is a very favorable business destination, some complexities may arise for foreign businesses expanding into the country, in terms of navigating unfamiliar employment and other corporate compliance regulations.
At Biz Latin Hub, our group of local and expatriate professionals offer a full suit of market entry and back-office services designed specifically to solve your employment, tax compliance and all other burdens. We're a trusted Professional Employment Organization (PEO) who have the local knowledge and experience to find the right talent you need to establish your sales presence in Chile.
Find out how we can customize our PEO and other services to suit your business needs in Chile. Reach out to us today here at Biz Latin Hub for personalized guidance.
Learn more about our team and expert authors.
The information provided here within should not be construed as formal guidance or advice. Please consult a professional for your specific situation. Information provided is for informative purposes only and may not capture all pertinent laws, standards, and best practices. The regulatory landscape is continually evolving; information mentioned may be outdated and/or could undergo changes. The interpretations presented are not official. Some sections are based on the interpretations or views of relevant authorities, but we cannot ensure that these perspectives will be supported in all professional settings.