Find out the key steps for forming a Limited Liability Company (LLC) in Chile.
As part of the company formation process in Chile, you must choose a business structure or 'legal entity' to operate with. These legal entities in Chile directly influence how your company will be governed, how many shareholders you need, and other corporate legal and tax compliance requirements.
Read on to learn why forming an LLC in Chile is the most attractive option for foreign executives and the requirements and process to do so.
Why form an LLC in Chile?
Chile is one of the most business-friendly countries in Latin America. Its richness in resources, sophisticated mining industry, and spirited entrepreneurial ecosystem are some contributors to the success the Chilean market is undergoing.
Legislation enacted in 2013 permitted executives to register their companies online in one day. However, as with many emerging markets, business conditions in Chile can differ significantly to other countries. It is therefore essential to a foreign company's success to appoint a local lawyer or legal expert before launching any business activities.

Characteristics of the Sociedad de Responsabilidad Limitada in Chile
An LLC in Chile is known as a Sociedad de Responsabilidad Limitada (SRL). Key characteristics of the LLC in Chile include:
Can be formed by between 2 and 50 shareholders
Name must involve one or more of the partners' names and/or the company's activities
No requirement for a minimum capital contribution
Activities and administration of the company can be decided freely by its partners
No requirement to publish the financial statements for an LLC
No subject of supervision of Comisión para el Mercado Financiero (CMF)
Requirements before registering your LLC in Chile
In order to incorporate an LLC in Chile you must have the following:
Proposed Business Name: You need to have a name for your LLC in Chile accepted by Chile's Company Registry. Check if the proposed name is still available and not already taken.
Description of the Company Activities: Explain what the activities of your company are and what the plans are for the future of the company.
Shareholders: The shareholders are allowed to be companies and/or persons of any nationality. The shareholders' names need to be included in the details.
Director Details: The director does not have to be a Chilean resident, and can therefore be of any nationality.
Registered Office Address in Chile: A registered address is required for your company in Chile.
Memorandum of Association and Articles of Association – This document establishes the company in Chile and the document must be presented for the Conservador de Comercio.
Steps to forming an LLC in Chile
In order to form an LLC in Chile the following steps must be fulfilled :
Draft and sign a power of attorney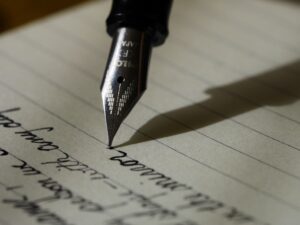 Opening an LLC in Chile requires legal representation. A Chilean company must have a Chilean citizen or foreigner with a valid visa to be the legal representative of the LLC.
Select a reliable local expert to be your legal representative in Chile. Your legal representative acts on behalf of the LLC in all legal aspects and with its best interests at heart. Once you have selected your legal representative, you must draft and sign the Power of Attorney (POA) document. The POA gives your legal representative the authority to make legal choices for your business, involving supporting the company formation procedure.
The POA document decides the extent of the legal representative's power. Note that while you can control the level of authority you grant to this individual, placing too many restrictions on their functions will hinder your business's ability to make decisions quickly and efficiently.
Create and sign company bylaws
The bylaws of an LLC must include minimum concerns outlined by the law. Any change to the bylaws of the LLC requires the agreement of all its partners, which have to be completed pursuant to a public deed, an excerpt of which must be documented in the Commerce Registrar and published in the Official Gazette.
Obtain your company's tax identification number
To incorporate your new LLC in Chile and get your Tax Identification Number (Rol Unico Tributario – RUT), you must:
Register the company with relevant local authorities
Partners must register the company in the Registry of commence (Registro de Comercio) After that, Partners must publish the public deed in the Official Gazette (Diario Oficial).
Open and activate a corporate bank account
Operating out of a company bank account keeps private and business finances separate.
There are two main types of corporate/company bank accounts in Chile. The Account at Sight (Cuenta Vista) and the Current Account (Cuenta Corriente).
When you apply to open a corporate bank account make sure to have the following information on hand:
Documents detailing your LLC's operations (For example: brochures, websites, and examples of bills and agreements)
Information about the suppliers and customers of your LLC
Facts of your LLC's shareholder(s) and partner(s).
You can make your initial company investment and start operations once you have your corporate bank account in Chile.
The costs related to opening a corporate bank account in Chile may differ among banks.
Make your initial company investment
If you have undertaken all the steps to register and form your company, and open an account, you can then make your initial company investment and begin operations.
Contact the experts to form your LLC in Chile
As a foreign corporation expanding to Chile, it's important to seek out an external provider who can act as your Nominee Director in the country. In this way, you can get specialist support to form your LLC in Chile in full compliance with business regulations.
Expand to the most business-friendly country in Latin America with minimum liability by forming a LLC in Chile through Biz Latin Hub. Our team of local and expatriate professionals have the depth of knowledge and experience to enable foreign companies in Chile through providing a full range of market entry and back-office services. This includes market entry strategy, company formation, ongoing commercial representation, hiring, visa processing, and due diligence activities.
 Contact us now for personalized advice on how you can get started.
Or learn more about our team and expert authors.