Peru's attractiveness to foreign investors is increasing. With a steady economy primed to take off in 2020, opportunities for investment in Peru become more apparent. With a newly elected Congress next year and recent financing received through the placement of bonds, the country is applying strategies to make its financial and commercial environment more efficient. This, in turn, helps create a stable economy and improved transparency, clarity, and dynamism to the local business environment.
In this article, we outline 5 areas of focus that are developing greater foreign investment in Peru.
1. Improving foreign investment in Peru via strategic public spending
Peru is organizing its budget strategically, to create sustainable business and economic development. This includes prioritizing financing for health and education, and the issuance of bonds for more efficient financial management. These efforts will solidify the economy and develop local talent.
In November of this year, the government announced the fiscal budget for 2020 which has a focus on strategic areas. Next's year fiscal budget will have an increase of 5.5% as compared to last year, and it will prioritize education and health, as well as key infrastructure projects. 
Infrastructure projects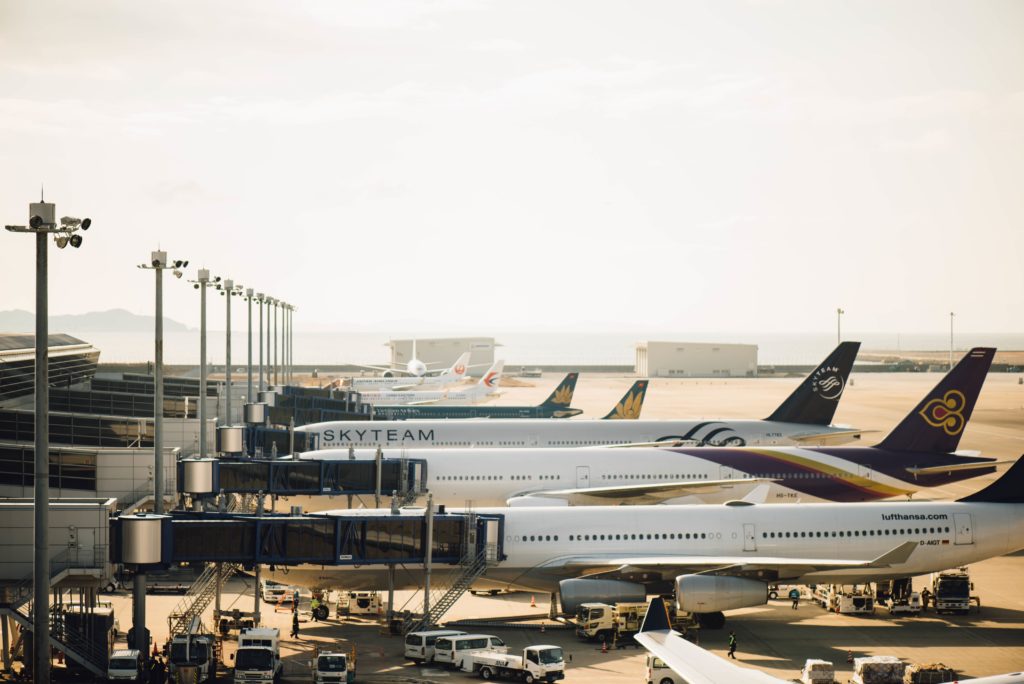 The financing of key infrastructure projects was secured in the fiscal budget. The following key projects will continue to receive financing until they are finalized in their respective due dates:
The Chincheros airport in Cusco, which is set to boost tourism in the home of Machu Picchu

Line 2 of the Subway, which will help tackle the transportation issue in Peru once is operating in 2021

Select irrigation projects that favor agribusiness.
Issuing bonds
Peru has recently issued bonds to refinance its debt efficiently. The inka country already has the lowest external debt in the region, only behind Chile, on top of that, thanks to recent issued bonds, the country has generated savings in the form of lower interests for its bonds and longer maturity dates.
In November of 2019, the government placed bonds for a value of US$3 billion in the national currency (approximately S./10 billion Peruvian soles), with a record low interest for one of them.
A key factor that favors Peruvian bonds is the country's low risk. Peru's economy is one of the most stable in South America, with the lowest country risk in the region at 1.05 percentage points, which signifies that Peru shows a strong likelihood that it will be able to pay for its bonds and its financial commitments.
The fact that Peru was able to gather such an investment with competitive interest rates in the midst of uncertainty in South America shows that the economy is stable and that investors trust in the future of the country.
These initiatives will develop better-skilled professionals, better infrastructure that supports business operations and logistics, and a greater degree of sustainability. This increases Peru attractiveness for foreign investment,
2. Boosting attractiveness for foreign investment in Peru
The government continuously promotes the Peruvian brand among its diverse industries. Peru has a range of high-performing industries including mining, fishing, tourism, agribusiness and more.
In the agricultural arena, the country is working to increase awareness of its agriproducts and superfoods' richness. Peru's successful efforts to promote its food culture before has earned it international recognition as a 'foodie' country. Now, the country is focusing on the promotion of its agriproducts potential. In the current global environment, in which there is an increasingly health-conscious market, these efforts are becoming more relevant.
The government is participating in diverse projects to promote superfoods. Recently, Peruvian superfoods were exhibited at the iconic Grand Palais in Paris, the largest wholesale market for agricultural products in the world. On top of that, Peru will be participating again at the Asia Fruit Logistica Fair in Hong Kong, which is a trade show for fruits and vegetables to display and offer products mainly in Asia.
The government efforts to increase awareness of Peruvian capabilities and its agricultural assets strongly support agribusiness activities and boost Peru attractiveness for foreign investment. Businesses seeking to enter the Peruvian market should seek professional assistance for entity incorporation.
3. Strengthening international relations
Strong international connectivity supports increased foreign investment in Peru. Last year, the country signed its first free trade agreement with Australia, known as PAFTA. Latin America and South Pacific relations are set to develop further with this mutually beneficial precedent.
Peru and South Korea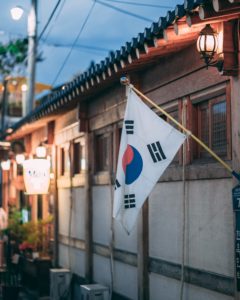 The ambitious Latin American nation will also begin developing a Research Center in cooperation with South Korea. Additionally, South Korean experts have conducted a training program on innovation for the public sector in Peru. 
Peru is in the midst of planning a project to construct a Research Development and Innovation Center for marine aquaculture. This project will be conducted with the help of Korea's Official Development Assistance (ODA), and the goal of the research center is to strengthen science and marine technology to be able to carry aquaculture activities more effectively and efficiently. 
Currently, Peru exports plenty of seafood products to Korea. The Inka nation has a free trade agreement (FTA) with the Asian country, and between 2016 and 2017, frozen prawns exports for consumption saw an increase of 100%. The development of better aquaculture techniques will help produce higher quality seafood that will be reaching the South Korean market.
In October of 2019, the Korean National Institute of Human Resources Development (NHI) carried out a course named 'Innovation Program for the Public Sector'  in Lima. The goal of the course was to provide knowledge to increase efficiency, effectiveness, transparency and accountability of policy, as well as to improve policy-making capabilities. At the course, local experiences were also discussed which contributed to an enriching study session for the participating countries.  
International cooperation is key to access cut-edge knowledge from around the world and to boost the development of the participating countries. Better technologies to produce goods or make policies contribute to the competitiveness and quality of Peruvian offerings.
Increased trade opportunities through the Pacific Alliance
Key trading partners all over the world are considering potential partnerships with Pacific Alliance members Colombia, Mexico, Chile and Peru. Australia and New Zealand are some examples. With increasing uncertainty in the global economic context, highly active trading nations are broadening their portfolio of partnerships to secure new export and import opportunities. Peru, as a member of an important trade bloc in Latin America, stands to receive much of this attention. Businesses operating out of Peru should, therefore, expect to gain crucial trade benefits with key partners over the coming years.
4. Focus on Science, Technology and Entrepreneurship
The Peruvian fiscal budget for science and technology will increase next year, meaning that start-ups will continue to receive government subsidies and the government will increase funding for science and technology projects, such as, making Peru the hotspot for renewable energy investments in the region.
At the Innovate Peru Summit 2019, the President of Peru, Martin Vizcarra, announced that there will be a substantial increase in the 2020 fiscal year budget for research, development, and innovation. The President emphasized that neighboring countries are spending over 0.6% and 0.8% of their GDP in research and innovation, whereas Peru is only spending between 0.1% and 0.2%. Startups entering Peru should expect to see a remarkable change in this statistic next year.
Innovate Peru program
Another way in which the government works to boost entrepreneurship for all types of ventures is through subsidies and co-funding. The government has been providing subsidies or co-funding entrepreneurial ventures through the 'Innovate Peru' program over the last 12 years. Many of these ventures have a focus on technologies for business, health, and other services. As a result, many tech startups in Peru have grown and reached international markets.
On top of that, Peru seeks to become a hotspot for investment in solar energy. The Ministry of Energy and Mines has been promoting electricity projects reliant on renewable energies. As a result, four auctions have been conducted successfully with seven solar power generation companies, with an investment of US$596 million.
Investment in research and development make better-skilled professionals that will contribute to the development of businesses in the whole country. Additionally, there are investment opportunities available in the renewable energy sector.
5. Protection of the environment
Peru is beginning to work on environmental conservation. This year the government approved the single-use plastics law (Ley N° 30884), which regulates single-use plastic, other non-reusable plastics, and containers for food and beverages. Since April 2019, Peruvians are charged a small fee for plastic bags and other single-use plastic products.
Peru is also undertaking a project to preserve its forest with guidance from Japan. The Ministries of Agriculture and Irrigation (Minagri), the Ministry of Environment (Minam) and the Japanese Agency for International Cooperation presented results of actions they have taken to preserve Peru's forests.
The most important results include dry forest mapping through the application of satellite imaging technology brought from Japan. In addition, they implemented a system of early deforestation warnings using images from radars that provide information to the national forest monitoring platform.
Protecting the environment is of the utmost importance in the midst of climate change, this will create sustainability in the country and for all businesses.
We can support your foreign investment in Peru
The sustainability of the Peruvian economy supports businesses in the nation, and new arrivals to the market. With the lowest country risk in South America, strategic budget spending, international cooperation, promotion of the Peruvian industries, investment in science and technology and the protection of the environment, Peru is a highly competitive option to incorporate a business in its diverse industries.
At Biz Latin Hub, we help businesses of all sizes to enter the Peruvian market, providing legal services to make sure your business is compliant with regulation. Our team of expert  lawyers can assist you in company formation, visa processing, commercial representation, employment services and more. Contact us now for personalized support to begin your commercial operations in Peru.
Learn more about our team of expert authors, and check out our short presentation below about the advantages of investing in Peru.
The information provided here within should not be construed as formal guidance or advice. Please consult a professional for your specific situation. Information provided is for informative purposes only and may not capture all pertinent laws, standards, and best practices. The regulatory landscape is continually evolving; information mentioned may be outdated and/or could undergo changes. The interpretations presented are not official. Some sections are based on the interpretations or views of relevant authorities, but we cannot ensure that these perspectives will be supported in all professional settings.