Colombia currently is one of the most attractive countries in South America. This is not only because of its amazing natural landscapes, but also its emerging economy, geostrategic location for international trade, and newest membership to the Organization for Economic Co-operation and Development (OECD).
Through inter-institutional work, the country is boosting its economy and has achieved rapid growth and stability in recent years. Accordingly, Colombia's government now focuses on the expansion of economic influence in the region and the world.
Colombia and the OECD – What is the OECD?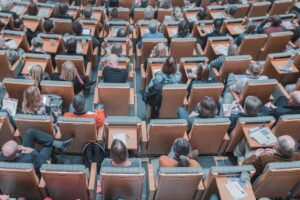 The Organization for Economic Co-operation and Development (OECD) is an international organization that promotes the rule of policies for a better life. Accordingly, all member governments advocate and work on establishing frameworks to solve shared social, economic, political and environmental challenges. Best practices sharing is one of the main principles ruling the organization and its members.
According to the organization, OECD countries and key partners represent about 80% of world trade and investment. Developed economies as the United States, most of the European countries, Australia, Canada and developing economies as México and Korea are member countries of this important organization.
The OECD works in a diverse and comprehensive agenda, covering topics related to economic co-operation and development such as: employment, finance, sustainable development, innovation, investment, and trade among others. Accordingly, all member states should follow the standards and recommendations of the organization in each area.
In addition, with the International Investment reviews done by the organization, Colombia will improve its policies and will be able to become a better ally for foreign investors. International policies regarding education, employment, economy and trade will support Colombian industries to become more stable, innovative, qualified and competitive. Indeed, in Colombia can already find trustworthy and growing partners that will leverage your business in the country and the region.
What are the benefits of being located in an OECD member state?
OECD member states are the ones setting equal standards for trade and investment in the international agenda. The organization itself make recommendations for each country, seeking the best practices in order to foster economic growth and development. Colombia now will be part not only of the selected group of countries determining the best practices for development, but will be subject to international controls that will guarantee the economic, political and social agenda of the governments will be aligned with the best policies for a stable economic environment.
Definitely, one of the most important benefits is the international recognition the country gets. Colombia will attract more foreign direct investment than ever, which generates the opportunity to establish commercial networks with important international partners.
Increasing inter-connectedness
Colombia is the third Latin American country to become a member state of the Organization for Economic Co-operation and Development. Previously, Mexico and Chile were the only members. This will signify a stronger position of the Pacific Alliance in the international trade arena, as 3 of its 4 country members are part of this organization, famous for its international policies. The inter-connectedness among these countries will attract more FDI to Colombia.
Colombia, as a new member, is one of the countries with the lowest FDI Restrictiveness Index, which implies that it's keener to receive foreign investment. Accordingly, the OECD working paper on International Investment, focused on the determinants of Foreign Direct Investment, reaffirms Colombia's disposition to be the main hub of international transactions in Latin America.
Colombia's protection of foreign investment
Colombia has signed multiple Bilateral Investment Protection Treaties (BITs), Free Trade Agreements (FTAs) with important allies, and is part of the International Trade Organization.
Colombia's FTA with the United States boosted its economy and opened up the exchange of goods and services between these countries, which let Colombia products reach the American market. In addition, the most recent BIT with France is a great opportunity for trade of goods and services with French partners. Colombia, as party to these treaties, is obligated to guarantee the protections established in each treaty, in favor of foreign investors. Along with the ITO regulation, foreign investors have a broad framework that will facilitate the expansion of their business in Colombia.
As part of the OECD, its commitment to international compliance in trade-related operations will increase.
Some of the key policies Colombia respects and will focus on are:
Foreign Direct Investment (FDI) policies provide foreign investors the same treatment as local investment so investors can enter into any sector they prefer, without falling short on government benefits.

FDI is allowed in all economic sectors, except defense, national security activities and radioactive waste processing.

There is usually no FDI authorization necessitated, except for that injected into the insurance/finance or mining sector. In order to establish a business in the mining segment, authorization needs to be granted by the Ministry of Mines and Energy.

FDI coming from one ally country must preserve the same treatment as the FDI coming from another ally country. There are few exceptions to this rule, regarding regional economic integration agreements.
Colombia's economic strengths and emerging industries
Investment opportunities in Colombia increase as its industries get stronger and competitive in different markets. The 3 main sectors to invest in are: agricultural, manufacturing and services industries. Colombian cocoa has been recently catalogued as one of the best cocoa flavours worldwide, the cannabis industry is expected to be one of the strongest in the region, and its iconic coffee and avocado are few of agriculture products generating great investment opportunities.
The manufacturing industry is getting stronger and foreign investment in cosmetics, pharmaceutical products, building and metal-mechanic industries represent some of the less explored opportunities. However, these emerging industries get stronger as the Government has been focusing on industrial development. Last but not least, one of the most attractive and easy sectors to look into is the services sector. BPO services are one of the strongest viable businesses for investment in Colombia, and success is well within reach.
Benefits of trading with partners in Colombia
The companies and prospective partners you can find in Colombia will ensure your business success. The Ministry of Commerce and ProColombia are the main entities in charge of supporting foreign investors. With their assistance businesses can grow and enjoy stable commercial growth in the country.
In addition, Colombia's strong agriculture, mining, cannabis and textile industries are becoming increasingly open. Government backing and business incentives are guaranteed, and you can expect the best from the government and local companies.
Need more information? 
Colombia offers a wide range of opportunities for diverse individuals and businesses, and has strong developing and emerging industries. The Colombian market provides exciting investment prospects, and foreigners are able to bring new business to the local market with a great facilitative environment for success. 
At Biz Latin Hub, we have a team of professional lawyers who are specialized with investment and trade law ready to help with any queries you may have. For more on why to invest in Colombia and tips on incorporating a business here, reach out to our team here at Biz Latin Hub.
Learn more about our team and expert authors.
The information provided here within should not be construed as formal guidance or advice. Please consult a professional for your specific situation. Information provided is for informative purposes only and may not capture all pertinent laws, standards, and best practices. The regulatory landscape is continually evolving; information mentioned may be outdated and/or could undergo changes. The interpretations presented are not official. Some sections are based on the interpretations or views of relevant authorities, but we cannot ensure that these perspectives will be supported in all professional settings.