A new study naming the 10 most promising startups in Mexico includes six companies focused on payments and financial technology (fintech), highlighting the growth of digital and app-based financial solutions in one of Latin America's most important economies.
The list also includes companies involved in real estate, automobiles, and logistics. However, it is fintech in Mexico that proves to be the most significant sector.
Published by LinkedIn, the study used data compiled by the professional networking platform and took into account factors such as user interaction with the company and its employees, workforce growth, interest in job postings, and talent acquisition.
SEE ALSO: Starting a Business in Mexico: a How-to Guide
That included the stipulation that job growth during the period of evaluation had to be at least 15%, while to measure talent acquisition, LinkedIn analysed how many candidates had moved from firms on its own "Best Companies" list. The study was carried out between July 1, 2020, and June 30, 2021.
To be included in the list, companies had to be headquartered in Mexico, have at least 50 employees, and be no more than seven years old.
10 'most promising startups' in Mexico in 2021
Below, the 10 companies that made the list are highlighted, with six of them offering fintech in Mexico, or otherwise involved in providing finance-related services.
1. Kavak
Kavak is a platform focused on online purchases and sales of automobiles, which recently made waves after raising $700 million in funding to become one of the most highly valued startups in Latin America. Founded in 2016 and based in Mexico City, the company had 4,300 full-time staff at the time of closing the study — before that recent injection of funds.
The company currently has a presence in Argentina and Brazil, as well as its home country, and intends to use the new funds to continue with expansion in the region, and later elsewhere globally.
2. Jüsto
Only formed in 2019, Jüsto is an online supermarket that managed to raise $100 million in investment in 2021 to expand its presence in its home country of Mexico, where it has more than 1,000 full-time staff.
Jüsto aims to be the most popular online supermarket in Latin America by 2030, and recently expanded into Brazil with a $40 million investment that saw 300 local staff hired.
3. Bitso
Cryptocurrency exchange Bitso was established in 2014 and by the time the study closed had 430 full-time staff. In 2021, the Mexico City based startup raised $250 million in funding and reached a value of $2.2 billion.
The company recently announced that it had seen a million new users open accounts, to hit a total of three million accounts. The crypto company will also be supporting El Salvador's Chivo wallet, after the Central American country recently became the first country in the world to make the cryptocurrency Bitcoin legal tender.
4. Credijusto
Also established in 2014, Credijusto is a fintech in Mexico that provides financial solutions and credit to companies. In 2021, the startup launched an entirely online "alternative credit" solution in conjunction with American Express, with the stated aim of providing entrepreneurs with greater control and visibility over their companies' expenses.
The company recently became the first Mexico fintech to purchase a bank, with the acquisition of Finterra, which saw Credijusto announce its intention to move increasingly into more traditional banking activities, as well as to provide support to small- and medium-sized enterprises (SMEs) in the agricultural sector.
5. Minu
Since being established in 2019, Minu has struck agreements with more than 100 companies to allow their employees to access the on-demand salaries that it offers. The product comes with no commission or interest charges, and sees users of the mobile app able to withdraw cash for a fee similar to a normal ATM withdrawal fee.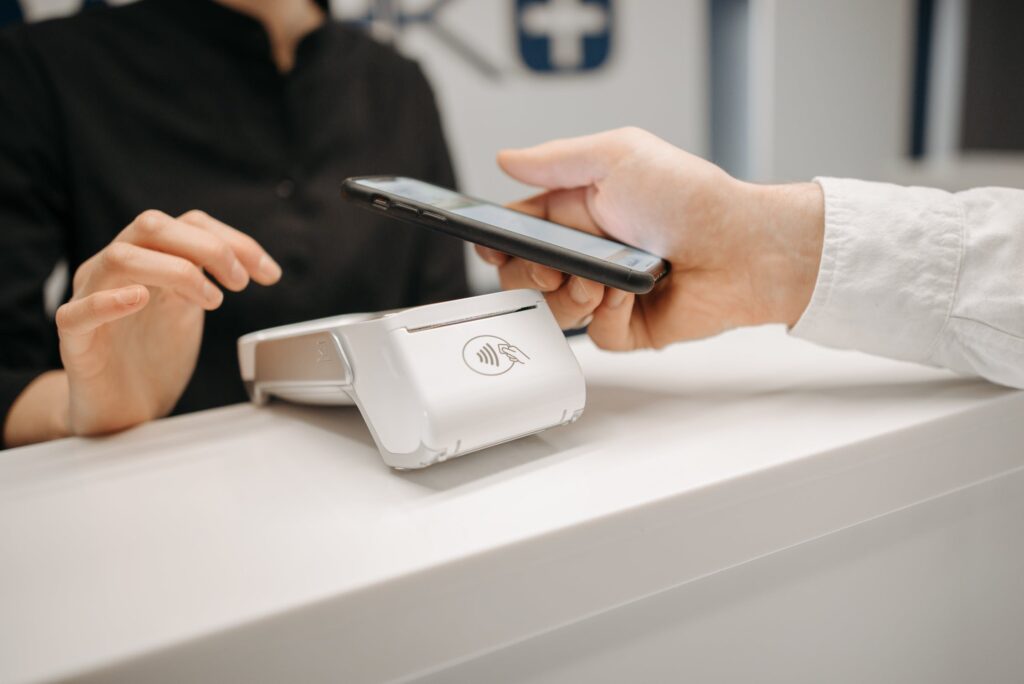 The Mexico fintech company counts approximately 76 full-time staff and has so far attracted investment from tech luminaries including Bill Gates, Mark Zuckerberg, and Jeff Bezos, suggesting it has a lot more success to come.
6. Homie
Homie is a real estate focused startup that was established in 2015 and now has over 100 staff. Based in Mexico City, the company facilitates rentals via its online platform, vetting interested parties to organize viewings, and overseeing every step of the rental process, including providing contracts and undertaking due diligence related to rentals.
The company then provides the platform via which the renter pays their rent, providing payment guarantees to landlords. While this offers peace of mind to landlords, it also offers convenience to renters, with no deposit or third-party endorsement needed for them to be eligible.
7. Clara
Another fintech in Mexico that makes the list is Clara, which was only established in 2020 and had raised more than $40 million in funding by August 2021.The startup provides company credit card services. Clara offers two types of VISA credit cards — one aimed at day-to-day company expenses, and an "infinite" card aimed at executives.
Payments are managed via Clara's online platform, which also includes an expense request feature, and it is already estimated to process more than $50 million in payments annually.
8. Cacao Paycard Solutions
Cacao Paycard Solutions is a fintech in Mexico that offers virtual accounts and bank cards to its users as well as facilitating transactions with all types of other cards.
Established in 2017 and based in Mexico City, the startup provides technology that has been critical to the success of a number of neobanks. Having worked with more than 30 such companies, Cacao Paycard Solutions has already expanded beyond Mexico and is seeking to continue to grow its presence throughout Latin America.
9. Cargamos
Cargamos is a logistics-focused startup that promises to deliver goods significantly faster than many other providers, with a maximum delivery time of 11 hours and including deliveries within 35 minutes that other companies complete in up to four days.
The Mexico City-based startup was established in 2019, and offers a 24 hour service, including live chat and immediate quotes for deliveries. The company offers its delivery services to individual users, as well as supporting e-commerce platforms, and recently raised $11 million in investment.
10. UnDosTres
Another startup with a financial focus, UnDosTres is a digital platform that facilitates secure payments and mobile phone top-ups. That includes payments for utilities and online gaming, as well as for a wide variety of other services.
Established in 2015 and based in Mexico City, the company boasted more than one million downloads of its app by 2020, and today employs more than 70 full.time staff.
Fintech in Mexico has bright future
The appearance of so many companies focused on financial solutions in this list of the top 10 promising startups in Mexico highlights the rapid growth that the fintech sector has seen in recent years — which has also been witnessed in several other countries in Latin America.
Notably, two of the non-fintech companies that appeared in the list — Kavak and Jüsto — were highlighted by Biz Latin Hub in December 2020 among 3 Mexico tech companies to watch in 2021, along with fintech Konfío.
However, as this list highlights, fintech in Mexico is one of the most promising elements of the tech sector in the country, and promises to have a bright future.
Biz Latin Hub can assist you doing business in Mexico
At Biz Latin Hub, our team of corporate support experts has the experience and expertise to provide you with the assistance you need to launch and do business in Mexico. Whether you are interested in fintech in Mexico, or any other commercial sector, our comprehensive portfolio of back-office services includes company formation, accounting & taxation, legal services, and visa processing, among others, meaning we can offer a package of integrated services tailored to your individual needs.
We have teams based throughout Latin America and the Caribbean and currently facilitate investment in 18 markets around the region.
Contact us today to understand more about how we can support your business.
Or read about our team and expert authors.
The information provided here within should not be construed as formal guidance or advice. Please consult a professional for your specific situation. Information provided is for informative purposes only and may not capture all pertinent laws, standards, and best practices. The regulatory landscape is continually evolving; information mentioned may be outdated and/or could undergo changes. The interpretations presented are not official. Some sections are based on the interpretations or views of relevant authorities, but we cannot ensure that these perspectives will be supported in all professional settings.