Argentina is one of Latin America's largest economies, and shows promise for foreign businesses into the future despite a tumultuous year. The realm of technology and innovation is forging new commercial opportunities for entrepreneurs and expanding multinationals, including in legal tech business in Argentina. Technological enhancement of longstanding, traditional legal services opens the sector up to a larger proportion of Argentina's population, improves services offered by law firms and overall customer experience.
We explore the opportunities for foreign companies looking to set up a business in Argentina in the legal tech space. Plus, we explain how Biz Latin Hub is jumping on the bandwagon with our own legal technology innovations.
Tech business in Argentina and Latin America
Latin America is undergoing a widespread technological revolution that affects many of their staple sectors, such as agriculture and agribusiness, banking, and retail. The region has shown signs of development in fintech, agritech, and e-commerce capability, including introducing new laws offering a framework for businesses and consumers alike to engage with these innovative industries safely and securely.
It seems that next in line for a technological makeover – for those larger economies in Latin America, at least – is the legal sector. Emerging legal tech businesses in Argentina that show promising signs of growth and added value is a sign of things to come for this and other high-performing economies in the region.
What is legal tech?
Broadly, legal tech involves introducing technology into the legal sector to optimize certain processes and functions. Legal tech innovators seek opportunities for automating or digitizing legal processes for the benefit of both the business and client.
This technology enhances the quality, accessibility, and efficiency of the services offered by law firms, thereby improving customer experience and satisfaction.
Some specific areas of the legal sector targeted for technological transformation include:
electronic storage of documents and files

templates for drafting legal documents

invoicing and accounting

practice management

advanced research and review tools.
Several legal tech businesses in Argentina appear to be rising stars for innovating legal services in the country.
Leaders of legal tech business in Argentina
Legal tech business in Argentina is taking off. Though there are currently few players in this market, some local and foreign early movers are taking the lead on transforming this traditional sector.
Blockchain-secured platforms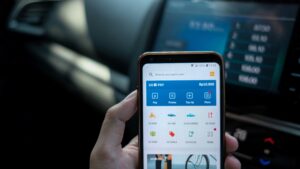 CEO of Kleros, Federico Ast, founded a digital system for sourcing jurors and resolving small disputes faster and more efficiently. This platform offers bitcoin compensation for experts registering themselves and participating in the resolution of small cases.
"Experts can register on the platform and receive money when judging each process," said Ast at the Festival of Innovation and Business Culture (FICE) in São Paulo. "But anyone who tries to abuse the system will get nothing. This is how we build secure systems using blockchain."
OnLegal is a platform legal firms can use to design and store templates for their legal documents and contracts. OnLegal also offers the capability to assign certain documents or consultation requirements to a particular team member.
Another actor in this area is Signatura, and organization that offers users a blockchain-secured platform for certifying documents with e-signatures.
Accessing court records online
Conexiones has made unprecedented progress in the legal tech scene as Latin America's first platform for making court records accessible online. Users can find case files and docket information without the support of other legal experts, reducing litigation costs significantly.
The platform comes with a resource named 'Judicial Liquidations,' whereby users can update information about sentences and calculate lawsuits. Another tool, the 'Judicial Locker', can receive and store identification documentation sent to the firm relevant to cases from all over Argentina.
Providing online services
LegalSí offers crowdsourcing opportunities for lawyers, allowing them to save on office leases and other expenses by advertising themselves through this platform. Payments for services are electronic and the platform supports online 'brand' or profile awareness for those that use it to advertise their services.
For clients, LegalSí runs a chatbot that offers legal advice and recommendations on legal situations and disputes.
Quolaw is another organization that allows lawyers to offer their services online, and customize the experience they can offer clients. Quolaw allows practicing lawyers to organize meetings, and send invoices and receive update alerts on activities.
Legal tech businesses in Argentina such as LegalSí and Quolaw reduce overhead costs for lawyers, allowing them to offer more competitive, affordable prices for clients seeking legal support. This is an important element of legal tech innovation, as a large proportion of the population is typically considered unable to access traditional legal services due to the costs.
Commercial opportunities in Argentina's legal tech scene
A small number of organizations are making the most of Argentina's young legal tech environment, meaning there is still room for new players to enter the market. Establishing a legal tech business in Argentina means offering prominent law firms new, cost-effective options to provide services to a population of over 44 million people.
Argentina's strategic position as a member of Mercosur (an economic trade bloc made up of Uruguay, Paraguay, Brazil and Argentina) and proximity to Brazil, the largest economy in Latin America, offers valuable trading and expansion opportunities for those operating in the area. Similarly, Argentina's access to Chile, known as 'Chilecon Valley' for its tech-friendly business environment, offers further potential for expanding your tech business in Argentina.
Legal tech innovation at Biz Latin Hub
At Biz Latin Hub, we're embracing legal tech solutions to provide better services to our clients and assist our legal teams by automating and standardizing internal processes.
We're developing a proposal generator system that will enable our teams across Latin America and the South Pacific to offer standardized, consistent contract proposals for expanding companies. By embedding contract templates into our work processes, we're able to offer multinational companies greater efficiency and consistency in our service proposals, reducing time and improving your overall experience with us.
Additionally, we've designed a brand new client onboarding system where we securely store the information we need from you, enabling us to access and update one single point of truth for all company formation, accounting and taxation, and other commercial and due diligence activities you need from us. Having this system means offering you a smoother, higher quality experience and completing all the necessary steps to get your tech business in Argentina off the ground in less time.
We can help you start your tech business in Argentina
Argentina's legal tech environment is showing promising signs of growth and potential. Start your legal tech business in Argentina now to get ahead of the curve and make the most of Argentina's growing tech scene.
At Biz Latin Hub, we can help you get there. Our team of local expatriate professionals offer a range of multilingual market entry and back-office services customized specifically to your needs. We're integrating our own innovative legal tech practices into our business solutions, to ensure you get the best possible experience and the highest standard of services.
Contact us now. Our legal and accounting experts are prepared to enable the success of your business in Argentina.
Learn more about our team and expert authors.