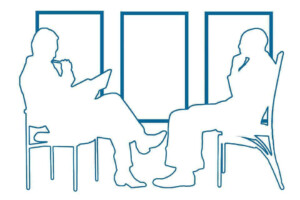 In Colombia, recruitment is part of the Human Resources Management (HRM) department. Recruitment is only one of the services provided by a back office services company and  involves the publication of new vacancies and the selection and evaluation of candidates, among others. The main reason why a company would invite a candidate to participate in their selection process is due to an attractive and complete CV. Below are listed some recommendations to help create an attractive CV.
Format
A CV should have a maximum of four pages. It should be easy to read and understand. Labor and academic experience should be organized in chronological order. It is recommended to create two versions of the resume, one in Spanish and one in English. Remember that today with the opening of markets and foreign investment, many companies are seeking bilingual staff.
Contact information
A CV must provide the contact information of the candidate, including full name, mobile number, landline phone and email. It is recommended to include this information as a header, this way the information will appear on all the pages of the document. If you are a foreigner, it is recommended that write your foreign identification number or work visa number for the country in which you are applying to work.
Profile
Since human resource staff receive countless resumes and do not have much time to review each one in detail, it is recommended to include a brief summary of your academic and professional profile. The advantage of this profile is that it can be adapted to each vacancy; highlighting those specific skills that the company is looking for.
Academic experience
In addition, it is important to include information on academic studies such as an academic transcript of the university that was attended. It is recommended that you write information about scholarships, academic achievements, academic/social clubs and research projects.
Work experience
A CV should include all professional achievements. To prove your worth as an employee, it is advised to include an example of a situation that occurred in a previous role and how you were able to manage it and come to a solution. This example should be specific to the role that you are applying for.
References
It is recommended that you add a short section with respect to your professional references. This section should include the information on the person giving the reference, company name, position, time spent at the company and a paragraph summarizing your abilities, weaknesses, achievements etc.
If you are unsure about what information to include on your resume, you should step into the shoes of a recruiter and analyze whether the information you are providing is relevant to the position you are applying for. If you need recruitment solutions for your Latin America business, visit our multi-lingual website at Biz Latin Hub, we have a professional team who can provide you with recruitment services tailored to your business needs. Contact us today to see how we can add value to your Latin American investment.