The legalization of cannabis is becoming more popular around the world. The new government of AMLO (Andrés Manuel López Obrador) in Mexico is now taking the legalization of cannabis seriously.
The Secretaría de Seguridad y Protección Ciudadana Cuenta asked on their Twitter account whether citizens would be for or against legalizing cannabis. 81% of responses were pro-legalization. As a result of this survey, the Mexican Parliament has created a website to announce a series of events and receive feedback from the public in advance of the expected full legalization of cannabis later this year.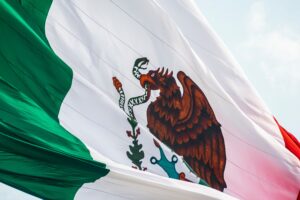 The United Commissions on Justice, Health, Legislative Studies, Second, and Public Safety are undertaking to do the following:
"[Offer] a perspective to look for the superior interest of the Nation and in tune with the changes in the politics and the legislation on cannabis. As already happened in countries like Uruguay and Canada. As well as, several states of the American union authorized, the consumption of cannabis with non-medical purposes. Because of the legislation criteria arising from the Supreme Court of Justice of our country, which considered an absolute prohibition of the recreational use of cannabis to be unconstitutional. It is imperative to regulate the issue with an approach of absolute transparency and free and accessible participation to the entire society in an open parliament, either in person or online."
Should legalization occur in Mexico, it's important to consider the potential for non-psychoactive cannabis plant derivatives as an opportunity to create and grow an active market.
Specifically, we explore the potential for hemp in Mexico and the many advantages of moving into this market early.
Mexico Hemp – Understand hemp characteristics
To be able to understand the hemp industry in a local or global level, it is necessary to comprehend the difference between marijuana and hemp.
Cannabis is a genus of flowering plants in the Cannabaceae family. Within this family, you can find three species: Cannabis sativa, Cannabis indica, and Cannabis ruderalis.
Hemp or 'cañamo' in Spanish, is a term to classify varieties of cannabis with a component of Tetrahydrocannabinol (THC) less than 0.3% – 1%. Cannabidiol (CBD) concentration is frequently higher than the concentration of THC.
Usually, people refer to marijuana and hemp as two different species or two different strains, though, they technically do not meet the requirements of either classification. Common vocabulary adopted hemp and marijuana as broad classifications of cannabis.
Industrial hemp is a robust and competitive plant that will outgrow weeds. In most cases, this makes production possible without the use of herbicides or pesticide, which makes for an environmentally friendly crop.
Hemp is also known as the most durable natural fiber in the world, offering almost 50,000 different uses. Hemp products can be recycled, reused, and are 100% biodegradable. With the capabilities to produce crucial resources such as food, rope, clothing, paper, housing material, and more, hemp has been the catalyst for man's earliest innovations.
Hemp's range of uses
Industrial hemp has more than 10,000 applications and whose global market size will reach US$10.6 billion by 2025, according to a report of the firm Gran View Research. In Mexico, there are approximately 20 companies that use hemp in the sectors of food, construction, and personal care products. So, a regulation that promotes hemp and allows it to grow would offer a growth spurt to this industry in Mexico (with a local population of 132,516,000 people). 
Textile sector (Fiber)
Natural, organic, and one of the most environmentally friendly, hemp fiber is called a 'fiber of a hundred uses'. Probably one of the first fiber used in human history, Columbian history suggests that the oldest relics of human industry are bits of hemp fabric discovered in tombs dating back to approximately 8000 B.C. Pure hemp has a texture similar to linen, and because of its flexibility, it can be used in a variety of products. Today hemp can be used in a range of consumer goods, from clothing to homewares, shoes, accessories, dog collars and others.
Building material (plastic and composite)
Hemp has a wide range of characteristics useful for the creation of building materials. Hempcrete (also known as Hemplime) is a bio-composite material, a mixture of hemp hurds (shives) and lime (possibly including natural hydraulic lime, sand, or pozzolans). Hempcrete is used as a material for construction and insulation.
Hemp fibers are robust and durable and are also used as a replacement for wood, creating very durable and breathable homes. Hemp can be used as an internal plaster and is a mixture of hemp hurds (shive) mixed with more massive proportions of a lime-based binder. Hemp plaster has insulative qualities. If you're interested in eco-friendly construction, hemp can distinguish your brand and products from others, offering new, alternative materials for buildings.
Paper
The oldest piece of paper made from hemp (around 200 B.C.)  was reportedly discovered in China.
We know that until 1883, between 75-90% of all paper in the world was made with hemp fiber. A fascinating characteristic of hemp paper is that it can be recycled around 7-8 times more than wood-based paper. Hemp paper is more durable and holds its color and texture much longer. Also, since it is chemical-free, hemp paper is less likely to irritate or bother the skin.
Water and soil purification
Can hemp clean up the earth? Some studies suggest are looking to confirm if hemp could play a role in water and soil purification. Gavin Stonehouse, a graduate student in plant biology at Colorado State University says: "If you can clean up the environment and still get a commercial product, you are killing two birds with one stone."
The most incredible example for water and soil purification is the use of hemp to clean of the Chernobyl area. This possible is coming from one caracteristic of the hemp. The plant's growth depends on heavy metals present in the soil – a process known as phytoremediation.
According to some studies, it would appear that hemp is proving to be one of the best phyto-remediative plants we have been able to find. The heavier metals loaded into the soil, the better the quality of hemp fiber will be. The concentration of heavy metals is significantly higher in polluted soil than in clean soil. So, scientists are testing this specific characteristic of hemp to reduce the concentration of heavy metals in the ground.
Biofuels
Nowadays the priority for many is to find an alternative to petrol, and hemp could be a potential solution. Biodiesel can be made from the oils in hemp seeds and stalk. This product is sometimes called "hempoline." This filtered hemp oil is being tested for its ability to power diesel engines.
For the moment, this industry is in its infancy. However, positive outcomes could mean a new way to reduce carbon footprints and harmful environmental emissions.
Government laws, actions and reforms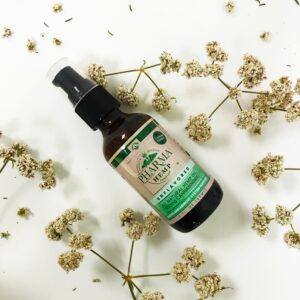 According to Ley General De Salud of the General Secretariat/Secretariat of Parliamentary Services of the United States of Mexico, there are different ways to consider cannabis product. Three articles outline the country's non-psychoactive cannabis plant derivative laws (Article 235 Bis/ Article 245/ Article 290). Also, products containing cannabis derivatives in concentrations of 1% or less of THC are legalized. These have extensive industrial uses that could be marketed, exported, and imported in compliance with the requirements established in health regulation.
Changes to cannabis laws in Mexico
Several Senate commissions announced on August 6 the holding of three forums that will evaluate the situation of cannabis in Mexico and the possible regulation of the plant in the country. This series of events will be held on August 12, 14, and 16, will be called "Towards the regulation of cannabis."
The Government of Andrés Manuel López Obrador has confirmed on several occasions that it will evaluate the legalization of cannabis. It is contemplating its sowing and commercialization for therapeutic, pharmaceutical, and recreational purposes.
Foreign investors who want to specialize their business in cannabis and hemp products have a great opportunity in Mexico, should legalization proceed. Hemp, with its variety of uses, poses a particularly lucrative market in a range of diverse industries.
Interested in the hemp market? Take your business to the next level
The Mexican hemp industry is a market boom waiting to happen. Consider the potential advantages of choosing Mexico as your future place for expansion. If you want to become a first-mover into the Mexican market, but you don't know where to start, we can help.
If you're looking to enter the hemp market in Mexico or the cannabis market in Latin America, reach our team of experts today via email here at Biz Latin Hub. We offer customized legal, financial and other services to help businesses get a foot in the door in their Latin American market of choice.
Our team expects a bright future ahead for the region's medicinal cannabis industry. Mexico's burgeoning cannabis market is open for those international investors on the lookout for new opportunities, and now is the right time to get started.
Learn more about our team and expert authors.
The information provided here within should not be construed as formal guidance or advice. Please consult a professional for your specific situation. Information provided is for informative purposes only and may not capture all pertinent laws, standards, and best practices. The regulatory landscape is continually evolving; information mentioned may be outdated and/or could undergo changes. The interpretations presented are not official. Some sections are based on the interpretations or views of relevant authorities, but we cannot ensure that these perspectives will be supported in all professional settings.