According to the Inter- American Development Bank, Peru is one of the fastest growing economies in South America. Peru is a key player in the region, flaunting diverse characteristics such as a variety of climates, a large territorial area, significant natural resources and long-lasting macro-economic and political stability. A market trend in the meetings, incentives, conventions and events (MICE) tourism industry, or "meetings industry" has been detected  in Peru. This article will outline Peru's economic growth, the reason the  tourism industry is growing, and the development of this particular sector in the tourism industry.
The Peruvian Economy and Tourism
Peru is one of the world's leading growing economies and one of the most important countries in Latin America ; it shows off a remarkable annual growth rate averaging 5.9 percent at a low inflation rate of 2.9 percent. Although the presidential election put the economy on hold during the first half of 2016, Peru showed an acceleration in economic activity during the same year.
Due to an economic basis that facilitates investment and bond issuance and its new president Pedro Pablo Kuczynski, Peru is forecasted to be one of the fastest growing economies in South America in 2017. The World Bank Group projected Peru's GDP will grow by 3.7% this year, placing it at the forefront of South America's economic expansion.
Tourism in Peru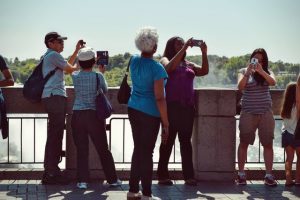 Peru is one of the most competitive countries in Latin America in the travel and tourism sector. A combination of historical sites, natural beauty, culture, authenticity, unique cuisine and growing hospitality infrastructure has established Peru as one of the world's most unique tourist destinations.
According to the World Travel & Tourism Council (WTTC) the total contribution of Travel & Tourism to GDP was US$19.6 billion, 10.1 % of GDP in 2016 and is forecasted to rise by 4.4% in 2017.
In order to accelerate expansion over the coming years, tourism authorities and the private sector are increasing promotional efforts and developing the country's touristic product and business programs. Additionally, major infrastructure developments are opening up new regions of the country to domestic and international visitors.
Investment in Peru's MICE Industry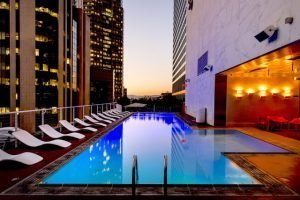 Over the past few years Peru's positive economic performance have raised the country's international profile as an investment destination. One of the most promising areas of the Peruvian tourism market is the meetings, incentives, conventions and events (MICE) segment, which is expected to grow by 4.7% in 2017. As a result of growth in the number of operating hotels and venues, the Peruvian capital rose four spots in the International Congress and Convention Association (ICCA) ranking. Peru is also home to one of the biggest convention centers in South America.
Reasons to Invest in Peru's MICE Tourism Industry:
   

Developing Hospitality Infrastructure

   

Continued Modernization of Infrastructure

   

International Free Trades

   

Peru's Strategic Location

   

World-Class Cuisine
Biz Latin Hub can assist you doing business in Peru
At Biz Latin Hub, we provide integrated market entry and back office services throughout Latin America and the Caribbean, with offices in 17 key cities around the region, including Peruvian capital Lima.
Our unrivaled regional presence means we are ideally placed to support multi-jurisdiction market entries and cross-border operations, and our portfolio includes company formation, accounting & taxation, legal services, due diligence, and hiring & PEO, among others.
Contact us today to find out more about how we can assist you.
If you found this article on the Peru minimum wage rise of interest, check out the rest of our coverage of this South American market. Or read about our team and expert authors.
The information provided here within should not be construed as formal guidance or advice. Please consult a professional for your specific situation. Information provided is for informative purposes only and may not capture all pertinent laws, standards, and best practices. The regulatory landscape is continually evolving; information mentioned may be outdated and/or could undergo changes. The interpretations presented are not official. Some sections are based on the interpretations or views of relevant authorities, but we cannot ensure that these perspectives will be supported in all professional settings.