Uruguay presents several economic advantages to business people and investors looking at expanding into Latin America. It demonstrates stable political conditions and strong legislative and social policy frameworks – the latter often considered the 'jewel of the Americas.' The country is a key player in the regional trade bloc Mercosur, whose recent deal with the European Union opens up a wealth of trade channels for Uruguayan-based traders. And there's more good news for foreign investors:  their investment prospects in the country match those of the locals, ensuring fair opportunities for them in this thriving market. 
Uruguay's potential is often overshadowed by emerging regional powerhouses like Brazil, Mexico and Colombia. But the country's untapped economic talents offer significant, long-term commercial success to early-movers willing to develop the country's strengths. One such strength is the renewable energy sector.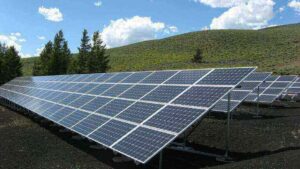 Energy Evolution – Uruguay Renewable Energy
Uruguay has traditionally been a reliable energy customer of Argentina and Brazil, importing much of its rate of consumption from its neighbors. However, attention was directed towards local renewable energy prospects, thanks to the 2010 Decree 354 on the Promotion of Renewable Energies. From this decree, Uruguay charged ahead with multi-billion-dollar public investments in energy infrastructure, propelling it to the forefront of energy innovation in Latin America. It is now one of the leading countries in the world in terms of energy production and further potential.
Uruguay's geography and corresponding climate – long daylight hours, coastline and undulating terrain – makes it a haven for potential in renewable energy sources such as thermal, wind and hydropower, and solar photovoltaic energy.
Within a short space of time – around 10 years – this energy powerhouse has made an admirable transition to renewables. It now provides itself with 97% of its total electricity consumption from alternative energy. The country has bucked the trend of importing oil and fuel from Argentina and Brazil. and is now almost fully self-sufficient. In fact, it now exports solar and wind power.
Investment in alternative energy sources
Though Uruguay is certainly on the right track to self-sufficiency and a staple export commodity, there is potential for further prosperity from this sector. This is especially so as worldwide, governments are looking to secure sources of alternative energy, or build the in-house capability to do it themselves. Uruguay is calling for local and foreign investment to develop these sectors and build a world-class set of industries to support itself and its international partners.
Wind
Uruguay's wind potential is the more prolific and promising in the Latin American country's renewable repertoire. Uruguay reached a new record at the end of 2018, with its wind farms contributing to almost 50% of its renewable energy production.
These statistics went beyond the government's output expectations for the year. As such, they saw fit to invest more in wind power, and encourage private investors to do the same. Uruguay's diverse land positions it well for reliable, constant wind energy generation. This is arguably the most lucrative of Uruguay's renewable investment options for foreign entrepreneurs. 
Solar
Another of Uruguay's collection of renewable strengths is the solar sector, as it makes use of the country's long sunshine hours. Since 2013, the government established and Investment Promotion Law that offers specific incentives for photovoltaic investments, especially in its more remote or rural areas. Thanks to this public plug and facilitative incentives, private-public investments in solar projects reached more than US$100 million in 2017. 
Biomass
Investments in the country's biomass potential have been on the rise since 2013. In 2016, biomass sources contributed to 18% of Uruguay's total energy generation. Biomass energy is derived from plant and animal material, and is therefore supported by the country's powerful agriculture sector. Though a less-significant contributor than other sources, biomass is a handy back-up resource in case of seasonal restrictions on hydropower production (such as droughts). Additionally, it reduces the waste coming out of agricultural activities.
Public investment and innovation
Besides these three booming industries, Uruguay is pushing peripheral developments for renewable energy uptake. One example of this is its urban mobility, with a focus on the adoption of electric transportation.
The country was the first in the region to establish a fully electric highway. A 300 kilometer stretch from Colonia to Punta Del Este is dotted with electric charging stations to support electric vehicle (EV) usage. Subsidies of US$10,000 per electric taxi purchased by local companies, 50% discounts on energy charges have been implemented until 2020 to boost EV uptake and usage.
Uruguay is also driving the development of circular economy and entrepreneurship projects. Local and international businesses are also moving into clean energy territory by investing in industrial and agro-industrial waste recycling.
Goals geared towards self-sufficiency
Uruguay was previously dependent on energy from neighbors, and now looks to be their future provider. The hardworking country has undergone a drastic transformation since 2010, drawing in private investments and partnerships with public organizations to better the energy sector. It's pegged to become fully self-sufficient in the near future, and support others in the region with its talent for harnessing its natural resources.
As one of the leading countries in green energy generation, Uruguay is a secure commercial venture in the renewable energy arena. Uruguay has proven its capability and viability as a key Latin American contender for foreign investment. 
Start off on the right track: partner with a local
Strong national sectors, a stable economy and a pro-business and -investment government project a positive and profitable future for Uruguay's economy and growth. 
Though company formation and compliance procedures can be complex, partnering with a local expert will make this process simpler for you, and get you one step closer to your business success.
Biz Latin Hub provides a suite of market-entry and back-office services across Latin America, including in Uruguay. Our local legal and financial experts take due care to ensure your business is compliant and in the best position to succeed. Let us support your business in Uruguay. If you require personalized information, please reach out to our team now.