Business in Bolivia is set to improve as the country works to rekindle its diplomatic and commercial relationships with the US.
Bolivia has experienced one of the highest growth rates in South America over the last few years. In 2018, the country grew by 4.22% and has entered a new, more open phase that favors international trade and the entrance of foreign investment to the Bolivian market.
Under former President Evo Morales, Bolivia's relationship with the US turned cold. However, this is set to change as the new interim government, under interim President Jeanine Añez Chávez, has appointed an ambassador to the US for the first time in more than ten years.
Learn how Bolivia is rekindling its relationship with the US and entering a new chapter with a more supportive stance towards foreign trade and business within its territory.
Initiatives that impact US trade and business in Bolivia 
The new interim government is working to rekindle relationships with the US. On 26 November 2019, the interim government designated a temporary Ambassador to the US, Walter Oscar Serrate Cuela. Serrate will be the first Ambassador to the US after 11 years of broken diplomatic communication. The designation signifies an important step to improve communication and cooperation with the US, and shows that Bolivia is heading towards a new, more open attitude towards international business.
The Bolivian Foreign Minister, Karin Longaric, stated that the country seeks to improve the commercial benefits and open the market to foreign investment as they had done before Morales took charge. Additionally, the newly designated Ambassador stated that he will work to improve investment and commercial endeavors. 
These recent efforts from Bolivia's side reflect the importance of foreign investment to the developing country. With new diplomatic representation in the US, the future of Bolivia's commercial climate is looking positive for companies looking to do business internationally between these nations.
The US response
On 5 December, the Deputy Assistant Secretary of State for the United States Office of Democracy, Human Rights and Labor, Roger Carstens, visited Bolivia and met with several government representatives. 
The Secretary stated that the US wishes to be a strong partner to Bolivia, emphasizing that the US supports the interim government and the transition through new elections.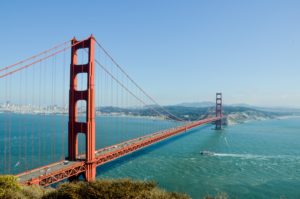 Although new elections are necessary to understand the new direction of Bolivia in the longer term, these initiatives are a big step to reconnect with the US.
Background of Bolivia-US bilateral relationship
During former President, Evo Morales, Bolivia entered a protective regime towards its industries and international matters, making it hard to invest in the country and maintain strategic relationships, breaking ties with key partners such as the US. However, after Morales stepped down, the interim President  Jeanine Añez Chávez is leading the country into a new chapter before holding new democratic elections in 2020.
The former President had tight, protective policies and a tumultuous relationship with the US. In 2008, Morales accused the US of interfering with internal matters and expelled its Ambassador to Bolivia. He also closed the American Drug Enforcement Organization (DEA) in the country. 
Consequently, the American government expelled the Bolivian Ambassador, and since then, international relationships between these countries went cold. During the 14 years in which Morales governed, the country was characterized by strong criticism towards the US and a tight protectionist stance that made foreign investment in the country difficult. However, the future for Bolivian international relations looks to be heading in a more positive direction now.
A new chapter for trade and business in Bolivia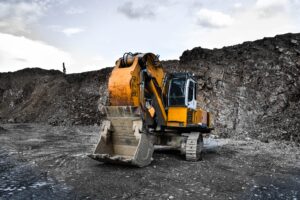 With a new interim government and democratic elections soon to take place, Bolivia is entering a new chapter. After 14 years, a new President that supports democracy and trade prepares Bolivia for a promising future.
Bolivia is becoming more united with the international community by sharing democratic standpoints. Bolivia recognized the interim President of Venezuela Juan Guaidó as more than 50 countries have done. The government took this step to demonstrate support for greater transparency.
The developing Latin American country has also re-established its international relationship with Israel. In this context, US Secretary Mike Pompeo stated that they welcomed this move. 
Improved international relationships and support for democracy create positive expectations for foreign investment and business in Bolivia in at least the short-term.
Doing Business in Bolivia
Due to historical protectionist tendencies, key industries remain largely undiscovered in Bolivia. The mining and hydrocarbon industries have been protected, hence there are still vast territories and natural reserves that have commercial potential. The country has secured commercial deals for its natural gas with Argentina, Peru, Paraguay and Uruguay. As a result, the government will likely welcome a greater level of foreign investment and business in Bolivia to fulfill these commitments. These operations include exploratory and extractive activities, for which the government will need more financing.
Companies that have been carrying out successful exploration activities and have acquired concessions for mineralized areas include New Pacific Metals and Eloro Resources. New Pacific is a Canadian firm that has been conducting drilling operations finding wide silver mineralized zones. Similarly, Eloro resources has acquired a concession of 900 hectares rich in poly metallics
Let us help you do business in Bolivia
Bolivia is a growing country, rich in natural resources that are in high demand by the rest of the world, such as natural gas, oil and lithium. A new government will mark a new chapter for the country's international relationships, foreign investment and business environment in general.
Investors interested in incorporating a company in Bolivia or testing the market will need to gain a greater understanding of statutory laws and corporate compliance standards. Regulations can be complex,  in this sense, seeking professional assistance will help your company avoid issues with local authorities. 
At Biz Latin Hub, we have experienced local lawyers and accountants that guide businesses of all sizes to successfully enter the Bolivian market. Contact us now for personalized support, and to get started with your business expansion.
Learn more about our team of expert authors.
The information provided here within should not be construed as formal guidance or advice. Please consult a professional for your specific situation. Information provided is for informative purposes only and may not capture all pertinent laws, standards, and best practices. The regulatory landscape is continually evolving; information mentioned may be outdated and/or could undergo changes. The interpretations presented are not official. Some sections are based on the interpretations or views of relevant authorities, but we cannot ensure that these perspectives will be supported in all professional settings.