Find out how to register a trademark in Colombia to protect your business and distinctive signs. This includes conducting a comprehensive trademark search in Colombia to understand current registered trademarks, and ensure yours is unique.
Colombia is fast becoming one of Latin America's top hot spots for foreign investment and business expansion. Of late, The Colombian government has worked hard to offer investment incentives in a number of sectors and industries.
President Ivan Duque has spearheaded the promotion of the country's 'orange economy' by offering tax incentives to businesses moving into creative industries. Key to the success of these businesses is strong intellectual property rights and the availability of trademarks or patents, to protect ideas and inventions. Secure your commercial success by registering a trademark for your business ideas in Colombia.
Register a trademark in Colombia to protect intellectual property
In comparison to its regional counterparts, Colombia offers strong investor and intellectual property (IP) protectionpolicies, and tax and other incentives to foster a responsive business environment in new and emerging markets.
Colombia's IP framework is supported by several resolutions aimed at improving local protections for people and businesses. The country subscribes to the Andean Regime, whereby Andean Law rulings apply to local law. Under this system, the Andean Law 486 of 2000 is the prevailing IP law for Colombia's people and businesses. The country has also ratified or committed to the following international IP regulations:
Patent Prosecution Highway agreement with the United States
Universal Copyright Convention
World Trade Organization's Trade-Related Aspects of Intellectual Property Agreement
Geneva Convention for Protection of Sound Recordings
Paris Convention on Industrial Property
Budapest Treaty on International Recognition of the Deposit of Microorganisms for the Purposes of Patent Procedure
Berne Convention for Protection of Literary and Artistic Works
Brussels Convention on Distribution of Satellite Signals
World Intellectual Property Organization (WIPO) Copyright Treaty
WIPO Performances and Phonograms Treaty
Patent Cooperation Treaty
Trademark Law Treaty
Protocol Relating to the Madrid Agreement Concerning the International Registration of Marks.
Colombia also made amendments to its Copyright Act of 1982 to extend copyright protection from 50 to 70 years.
Before registering a trademark in Colombia
For the process of trademark registration in Colombia, it's not mandatory to hire a lawyer. However, bear in mind that beginning commercial activity, including registering your business and its required trademarks, does require a comprehensive understanding of local law. To navigate this process, it's recommended you seek assistance from local experts who can guide you through the process and ensure your commercial activity is properly protected.
During the trademark registration process, you must be prepared to respond to any declarations of oppositions from third parties. These may be people or businesses with trademarks for similar ideas or activity already in place. Colombia's Industry and Commerce Superintendency, known locally as Superintendencia de Industria y Comercia (SIC), will make the final decision on the validity of any and all objections to your application. Ensure you can demonstrate the key differences in your idea, invention or procedure to other similar competitors, if any.
Conduct a trademark search in Colombia
Make sure to conduct a thorough trademark search in Colombia before submitting your application. You may need the help of a local trademark law specialist to undertake the trademark search in Colombia on your behalf.
This trademark search will confirm current registered trademarks in the country. It is crucial to confirm that your distinctive signs are unique and available in order to avoid potential legal issues or objections from third parties during the trademark application process.
Register your trademark in Colombia
In Colombia, you can undertake your trademark registration procedure in person at the offices of the SIC, or digitally through the SIC website. You should undertake this process only after you have conducted a trademark search in Colombia.
Ensure you have the required documentation and comprehensive outline of your business, and follow due process when registering your trademark.
1. Trademark search in Colombia
As mentioned above, your application will be opened up for scrutiny by other businesses. It is therefore crucial to undertake a thorough trademark search in Colombia before registering your
Research and understand potential similarities with current registered trademarks. Identify and present the salient differences between your business and others, and you'll have a greater likelihood of success in your application.
The percentage of success is evaluated on the SIC platform, or through a request to the agency itself.
2. Classify the products and/or services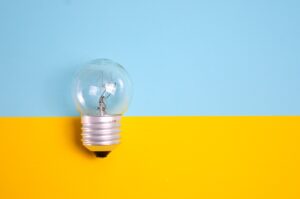 You must be clear about the products and/or services that you want to register a trademark for. In Colombia, your declared goods or services will be categorized according to the Nice International Classification, administered by the World Intellectual Property Organization.
3. Submit relevant documents
The presentation of all documents and forms can be done physically (at any point of Attention) or by virtual means through the Virtual Office of Industrial Property (SIPI).
Documents to submit include:
Identification of the owner of the trademark: this can be demonstrated with a Certificate of the Chamber of Commerce
Power of Attorney (POA): if you have chosen to seek legal guidance through this process, you must show identification and authentication of your legal representative. Authentication can be achieved through a Colombian notary, and if the POA is a foreigner, this must be apostilled.
Completed form containing the category of the products/services according to Nice Classification. If required, you must present the image, letters or sound you wish to trademark.
Process tracking of your trademark application
The process must be monitored periodically, either through your account created on the SIC website or personally at the office's locations. Take into account the legal deadlines of the procedure so you understand your obligations to respond in time and through proper procedure.
Establish your brand
Your brand is the image that distinguishes your products and services from any other. You must direct your market on how you wish to be perceived, by using specific words, images, form, and sounds.
You can protect your brand, as well as the core goods and services valuable to your business. Doing so ensures your business stays unique and well-covered from potential piracy.
Common Asked Questions for Trademark Registration in Colombia
Based on our extensive experience these are the common questions and doubts of our clients when registering a trademark locally.
1. What are the requirements to register a trademark in Colombia?
– The Applicant`s Contact Information (Business name, business ID number, country of incorporation, phone number, office address, email address, etc.).
– Determine the class of your products/services to be registered in the International (Nice) Classification of Goods and Services.
– A detailed description of the brand, its origin, design, general description, and business activity.
– The date at which you commenced using your brand commercially.
– If you wish to register your logo along with your brand, we request that you provide the logo in JPG format.
2. How long does it take to register a trademark in Colombia?
The timeframe to register a trademark is 6 months, provided there is no opposition from third parties.
Contact us for help with your trademark registration in Colombia
Colombia offers myriad opportunities for foreign investment and entrepreneurial success within its borders, and in dealing with its key international partners. The country's stabilizing government and pro-business mindset draws increasing levels of foreign commercial actors to its largely untapped markets.
Regardless, expanding to Colombia requires attention to and understanding of local laws. Newcomers should seek local support and expertise while setting up.
Biz Latin Hub provides key knowledge and local experience to foreign businesses in Colombia and Latin America. We provide market entry and back-office services tailored to your business needs.
Reach out to our friendly Colombia team for personalized assistance.
The information provided here within should not be construed as formal guidance or advice. Please consult a professional for your specific situation. Information provided is for informative purposes only and may not capture all pertinent laws, standards, and best practices. The regulatory landscape is continually evolving; information mentioned may be outdated and/or could undergo changes. The interpretations presented are not official. Some sections are based on the interpretations or views of relevant authorities, but we cannot ensure that these perspectives will be supported in all professional settings.