Starting a new business creates many challenges. Now imagine starting a new business in a foreign country; with unknown and foreign legislation and cultural/language barriers. Many individuals and companies face these challenges as create a company and begin commercial activities in a new market. 
To be successful in this endeavour, it is necessary to have reliable legal and accounting support. Local professionals are very important at the beginning stages of a new business venture to ensure that everything is done according to local law, and especially so that all future complications can be avoided/minimized. Brazilian legislation is very complex and difficult to interpret, especially for foreigners. Currently, there are various legislative changes in relation to commercial and labour law which should be taken into account. 
To create/incorporate a branch office of a foreign company in Brazil, there are some basic requirements that need to be met. Without meeting these requirements, it is impossible for the business to begin commercial activities. 
Below, we will identify some of the key steps necessary to ensure the incorporation of a branch office of a foreign company is successful. 
Incorporation Process – Foreign Branch Office Set-Up 
The process to establish a foreign branch office in Brazil is as follows:
Before beginning the branch formation process, the company shareholders (at least 2) will have to obtain their CNPJ (for companies) or CPF (for individuals). This is a local Brazilian tax identification number

Once the shareholders have obtained their identification numbers, they will be registered before the central bank and then before the Federal Revenue of Brazil.

A Power Of Attorney will be used to appoint a Brazilian Legal Representative.

The company bylaws will need to be drafted.

The branch will be registered before the local Trade Board and other local authorities

Open a corporate bank account

Register the social capital of the branch with the Brazilian Central Bank System

The initial company capital (this amount will depend on the Especial Secretary) must be deposited into the Brazilian corporate bank account.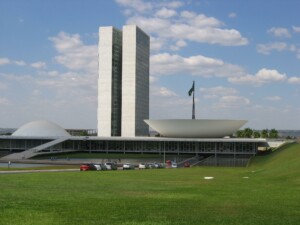 Additional Information for a Branch
APPOINTMENT OF A PROSECUTOR
It is required to appoint a corporate and tax prosecutor to represent the foreign firm who will act as the company's Legal Representative in the country. This individual must be a Brazilian citizen or have a permanent visa and fixed residence in Brazil.
This individual plays a very important role in the company; having both legal and fiscal responsibilities before the Brazilian authorities.
After the appointment of the prosecutor, someone responsible should be chosen to administrate the company. They must also be a native Brazilian or have a permanent visa and a fixed residence in Brazil. 
LEGALIZATION OF DOCUMENTS OF FOREIGN PARTNERS
All original documents produced abroad must be approved by a Brazilian Consulate in the country in which they were issued. Whoever performs this step must be Brazilian diplomatic representative. 
All documents issued in Brazil are required to be legalized by the Ministry of Foreign Affairs – MRE (Itamaraty).
Please note that some agencies or departments of the Brazilian Government require sworn translations by an officially registered translator.
COMPANY AND INDIVIDUAL REGISTRATIONS
All companies that are created in Brazil must obtain an identification number (CNPJ), issued by the 'Secretariat of the Federal Revenue of Brazil (Secretaria da Receita Federal). 
It is necessary to register in the PEMP500 Of Cademp Sisbacen, which, after approval by the  Central Bank, is sent to the Federal Revenue of Brazil, assigned a number (CNPJ) and returned to the Central Bank.
All foreign partners must obtain the CPF (Registers of Individuals). Without this document, it is impossible to incorporate a branch of a foreign company in Brazil. It must be filled out online on the Federal Revenue of Brazil website (in English, Spanish or Portuguese) and delivered along with copies of personal documents at a Brazilian consulate or embassy.
STATUTES OF THE NEW COMPANY REGISTRATION
For the branch of a foreign company to be established, it is necessary to write the company statutes based on all the legal standards required by the Brazilian authorities. These statutes shall be determined by social reason/object, registered company address, corporate capital, management/administration and the contractual clauses.
After the statutes of the company are finalized, they should be registered by the public authorities. This record is what allows the collection of taxes and duties by the Federal Revenue of Brazil.
OPENING A BUSINESS BANK ACCOUNT IN BRAZIL
For companies or foreign partners to make the financial movements, such as investments, loans or capitalization, a bank account must be opened with the Central Bank of Brazil, which regulates these records through the Electronic Declaratory Record (RDE).
Interested in Engaging in Commercial Operations in Brazil? 
For more information and legal guidance on the process of incorporating a branch of a foreign company in Brazil, reach out to Biz Latin Hub. Our team offer tailored business services to support your business plans in Brazil and Latin America. Reach out to our friendly team here for personalized assistance.
If you are looking to incorporate a new company in Latin America, it is advisable to partner with a team of local specialists who can assist you with all your accounting and financial needs. Watch this video for further information. 
By GAROFALO, Carolina 22/06/2018