Forming a Limited Liability Company (LLC) in Peru can be a great option to enter the Peruvian market. As Peru enters 2020 with greater stability than last year, market observers have granted the country the lowest risk level in the region, which means that Peru is considered a safe investment due to present economic and political stability.
Investors seeking to enter the Peruvian economy might wonder about which legal entity best fits their business model. In this article, we give advice on forming an LLC in Peru and the characteristics of this type of legal entity.
Why form an LLC in Peru?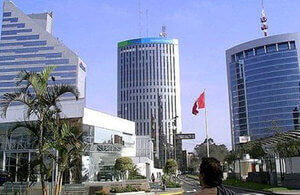 According to market observers, a strong demand will support the growth of above 3% for 2020 in Peru. In addition to this, the middle class grew by 4.5% in 2018 and with this, more people have obtained a higher purchasing power. By forming an LLC in Peru, investors can enter a market with strong demand and stability.
Peru's wealth of trade deals give businesses the opportunity to expand abroad. The country's efforts to open its economy are displayed in its 21 Free Trade Agreements (FTA) which include strategic players such as the US, China, the European Union, Japan amongst others.
An LLC in Peru is called a 'Sociedad Comercial de Responsabilidad Limitada' (SRL). The SRL entity limits the liability of its owners in regards to the owners' assets that can be utilized to cover any financial issue the company may encounter.
Characteristics of an LLC in Peru
The LLC in Peru is constituted by a minimum of two members and has a limit of 20 members. It is constituted at the time the public deed is registered in National Superintendence of Public Registries (SUNARP).
Forming an LLC in Peru protects the company's members' assets. Under this type of entity, the liability of owners is limited and the company is a separate legal person. In addition, the ownership of the entity isn't divided by shares but by equal participation, which is cumulative and indivisible.
Steps to forming an LLC in Peru (Sociedad Comercial de Responsabilidad Limitada)
1. Appoint a legal representative and grant them Power of Attorney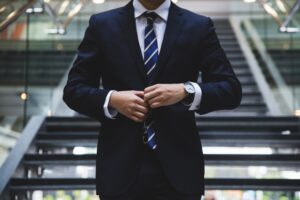 You must partner with a legal representative in Peru. The legal representative will act on behalf of the LLC on legal aspects. To grant powers to your chosen legal representative you must draft and sign a Power of Attorney document in your country. You'll then need to submit this document to your home country's public registries and should be apostilled before it is sent to Peru.

If the document is in a different language than Spanish, the document should have an official translation before it is submitted to Public Registries in Peru. Once everything is approved, your legal representative will have the powers to represent you in Peru.

2. Search for and reserve your company name
Before you register your company, make sure to reserve your name as this will ease the process of registration. This step isn't compulsory, but it will help you check if there are other companies already registered with your same name.
Interested individuals can register their chosen name on the SUNARP website, and pay the respective fee in person at an authorized Registry of Legal Entities office. Similarly, the whole process can be done in person at an authorized office.
3. Capital Contribution
The capital contribution of members should be accredited with a document issued by an entity of the national financial system. This document should be attached in the minute of the company constitution to accredit members' capital contributions.
4. Preparation of the Minute of Company Constitution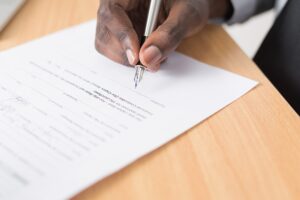 Through the minutes of the company constitution, owners or members of the LLC formally constitute the legal entity.
The constitutive act consists of the social pact and the statutes. Similarly, the administrators are appointed in this document. The required documentation includes:
2 copies of identification of the member and their spouses (if applicable)

Original and 2 copies of the search and name reservation document

A file with the transactions of the business and a list of assets

A form of affidavit and date of application.

Document issued by an entity of the national system to accredit capital contribution of members
Present the documentation at your chosen public notary in Peru to draft the Minute of Company Constitution.
5. Preparation of Public Deed
When the constitutive act is drafted your designated public notary in Peru has to prepare the Public Deed. This document attests that your constitution is legal and should be signed and stamped by the notary and the company members, including spouses, if applicable.
6. Registration in Public Registries
Register your Public Deed in SUNARP. This process is usually performed by your public notary.
The assessment period takes 24 hours from the presentation. It is important to note that the legal person will exist as of its registration in the Public Registries.
7. Register a RUC for your limited liability company (LLC) in Peru
To finalize the process of forming an LLC in Peru, you must then obtain a tax identification, known as Registro Unico de Contribuyentes (RUC) number. This is an 11 digit number that identifies a legal entity or natural person for tax contribution purposes.
To get a RUC number, visit a National Superintendence of Customs and Tax Administration (SUNAT) office or a Better Citizen Service (MAC) center.
You must submit the following documents to obtain your RUC number:
Water and electricity bill not older than 2 months, which will be used to accredit the address

Company's public deed

Identification

Fill out the respective forms.
Forming an LLC in Peru: Required documentation
To submit an application for an SRL before SUNARP, you must provide the following documentation:
Registration application form completed and signed

Payment of registration fees

Simple copy of the identity document of the presenter, with proof of having voted in the last elections, or having requested the respective dispensation in case of the contrary.

Public Deed containing the social pact and the statute.
Interested in forming an LLC in Peru? – Get assistance from Biz Latin Hub
Peru's stability offers investors assurance in their investments. In addition, the Inca country's business opportunities in industries such as mining, agribusiness, infrastructure, fintech, cannabis, amongst others, are continuously expanding opening doors for new entrants.
Take advantage of the country's strong local demand and business opportunity by forming an LLC in Peru with the help of a professional. At Biz Latin Hub, we have vast experience helping entrepreneurs from all over the world enter the Peruvian market. Our team of experienced corporate and commercial lawyers can help you with company incorporation, commercial representation, and visa services.
Reach out to us and get started with your venture today. Learn more about our team and expert authors.
Check our video with the general steps to forming a company in Peru!
The information provided here within should not be construed as formal guidance or advice. Please consult a professional for your specific situation. Information provided is for informative purposes only and may not capture all pertinent laws, standards, and best practices. The regulatory landscape is continually evolving; information mentioned may be outdated and/or could undergo changes. The interpretations presented are not official. Some sections are based on the interpretations or views of relevant authorities, but we cannot ensure that these perspectives will be supported in all professional settings.