Intellectual property (IP) and its protection alternatives in Latin America are a hot topic of discussion. IP is a legal institution that protects intangible assets derived from intellectual creations and creative content, as well as their related activities.
It's especially important for foreign businesses or entrepreneurs moving into new territory to understand key differences between their home base and the new market. For creators and innovators, this includes knowing your options and rights when it comes to intellectual property protection.
In Colombia, IP has been divided into two main branches, industrial property and copyright. Although over time, other intellectual rights have been adhered to, for the purposes of this writing, we will explore these two styles.
Definitions: copyright and trademark in Colombia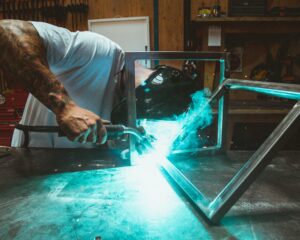 In Colombian law, copyright protects the creations of literary and artistic works such as books, music, painting, sculpture, films, computer programs, databases, commercials, maps and technical drawings.
Trademarks cover the distinctive signs intended to differentiate the products or services of one company from those of another.
Differences between industrial property and copyright
The crucial difference between these two fields falls on the ultimate goal of each of them. On the one hand, copyright protects that intimate relationship between the author and intellectual creation, while industrial property covers the application of intangible assets in industry and commerce.
The relationship perceived between copyright and new inventions is more easily demonstrable than the correspondence of this right with trademarks.
The main objective of having distinctive signs are that a business' consumer recognizes the brand and story behind the products and services offered in the market, and develops loyalty towards new or creative products or services. This is the outcome of the goals behind building creative content.
Compatibility of trademarks and copyright in Colombia
The relationship of law between trademarks and copyright is not always clear. Despite the absence of a direct relationship, its compatibility is essential for the harmonious development of both branches and their converging points. Article 136 of Decision 486 of the Commission of the Andean Community of Nationals – the Common Provisions for Industrial Property – states that:
" No podrán registrarse como marcas aquellos signos cuyo uso en el comercio afectara indebidamente un derecho de tercero, en particular cuando:
(…) e) consistan en un signo que infrinja el derecho de propiedad industrial o el derecho de autor de un tercero, salvo que medie el consentimiento de éste."
["Those signs whose use in commerce will unduly affect a third party right may not be registered as trademarks, in particular when:
(…) e) they consist of a sign that infringes the industrial property right or the copyright of a third party, unless the consent of the third party is mediated."]
This excerpt outlines that designs or markings that violate a right enshrined in favor of a registered author, and whose applicant does not have the same legal authorization, cannot be registered.
Additionally, we must bear in mind that this relationship does not work in reverse; that is, a copyrighted item can be formally registered and protected under trademark, but items that are trademarked through the formal registration process are not protected by copyright provisions.
If a figurative mark is registered, for example, this is already a legally protected piece of work and therefore its author already has rights over it. It's not necessary then that the owner seeks additional recognition by any authority. The brand must always be distinctive, while the copyright does not value the merit of the work, but only its existence in itself and the relationship it has with its creator.
Doing business – When does a trademark violate a copyright?
In the process 47-IP-2015, the Court of Justice of the Andean Community sought to establish the parameters to determine when a trademark violates or not the copyright of a third party. After affirming the compatibility relationship, which was already discussed, he also established that:
"En último caso, la prevalencia podría surgir de las características del caso concreto; por ejemplo, si alguien pretende registrar como marca una obra ajena, sin el consentimiento del autor (…), o si alguien pretende registrar aunque sea optativo pero para el creador, al amparo del Derecho de Autor una obra de arte aplicado, ya creada y registrada como diseño industrial por un tercero."
["Ultimately, the prevalence could arise from the characteristics of the specific case; for example, if someone intends to register a third-party work as a trademark, without the author's consent… or if someone intends to register even if it is optional but for the creator, under the protection of Copyright a work of art applied, already created and registered as an industrial design by a third party"]
Case study: British Broadcasting Corporation
This complicated relationship already has a history in Colombia. One such example arose during the registration process of the TOP GEAR brand (registered), sought by an individual, Mr. Chu Hsing Chiu in Colombia. This application was denied by means of Resolution No. 24795 of May 20, 2015. The Superintendency of Industry and Commerce, among other things, believed that the requested trademark violated the copyright owned by the British Broadcasting Corporation.
The Resolution for this case established the following mandatory conditions to more clearly communicate and interpret the relationship between copyright and trademark:
the existence of the work on which copyright is claimed, reminding that its registration is not necessary, but its mere existence, and

that the requested trademark is constituted through a total or partial reproduction of said work.
Understand your rights and responsibilities
In this order of ideas, we can conclude that the author of creative works will have the exclusive right to make, authorize or prohibit the use of it.
However, if it is considered that by granting the registration of a trademark, the copyright of a third party is violated, the relevant government authority must study the specific case to determine a way forward. On the other hand, a company's brand is subject to registration. For this, it must be determined that the work really exists, that it is not a mere idea and that the requested trademark actually reproduces it in some way.
In any case, the rules governing intellectual property allow the rights of both – both the author of the work, and the applicant for the brand – to be safeguarded as long as there is an agreement between them, and the authorization to use the work is granted.
Contact us for advice about your trademark registration in Colombia
Colombia offers a range of opportunities, benefits and protections for foreign investment and entrepreneurial success within its borders. The country's pro-business government has driven a welcoming business environment, and subsequently, put itself on the map as one to watch in the region for increased business development and activity. 
Colombian business expansion does inevitably require entrepreneurs to pay close attention to and comply with local laws. Additionally, it pays for newcomers to the market to get advice on their rights for protecting their business security and future in the country.
At Biz Latin Hub, we provide key guidance to foreign businesses setting up in Colombia, drawn from a wealth of local experience in the country and wider region. We provide a full range of market entry and back-office services, tailored to your business needs. This includes advice and support on intellectual property laws.
For more information and assistance personalized to your needs, reach out to our friendly Colombia team here at Biz Latin Hub today.