Marijuana has long been seen as an illegal substance. With the exception of some countries, the plant is prohibited across the globe in most forms. However, progressive governments and medical discoveries have instigated a shift in global perceptions towards cannabis. With major players emerging in cannabis production and setting successful examples for regulating cannabis industries, more countries are following.
Mexico's Supreme Court recently deemed current laws against cannabis unenforceable. This was a landmark ruling that led to a binding decision to legalize cannabis in a country long-afflicted by conflict spurred from illegal drug trade.
Supporters of reform hailed the court's decision with ceremonious public marijuana consumption. This decision, while not legalizing the use of marijuana, is one of the boldest steps ever taken in the direction of decriminalization for Mexico. This is especially meaningful for a country long reluctant to liberalize cannabis.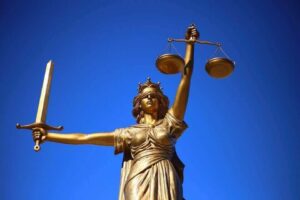 Mexico – Current cannabis laws 'unenforceable'
The Supreme Court's call that current legislation against cannabis can't be enforced presents a problem whereby recreational use is both illegal and tacitly permissible. The court has now made five rulings with this position, which puts pressure on the government to achieve law reform.
Reviewing the law could very well mean cannabis would be legalized for recreational use. Social pressure from the Mexican population will cause the government to strongly consider establishing a legal framework for recreational cannabis use. Mexico's population harbors a great number of outspoken supporters of decriminalization.
In 2015, a cannabis case against members of advocacy group Society for Responsible and Tolerant Personal Use was dropped. This was based on a 4-1 court vote that prohibiting people from cultivating the drug for personal use was unconstitutional. Health regulators stopped the group from growing plants for private consumption. Ultimately, the ruling deemed to be in violation of the human right to the free development of one's personality.
Criminalizing low-level cannabis users
Proponents of drug reform argue that criminalizing drugs has only raised their street value, trafficking and gang-associated violence. Moreover, it put unnecessary strain on the penal system. Prisons are filled with low-level dealers or people caught with small amounts, alongside individuals incarcerated for much more serious, violent crime. This dynamic exposes those jailed for minor infractions to gang activity. Mexico subsequently experiences a high level of reoffending in escalated crime as a result, once individuals with low-level penalties are released.
Government officials and social lobby groups also consider the potential for decriminalization to dampen the crippling violence associated with marijuana's black market. 
Former Mexican President Enrique Peña Nieto was skeptical about the merits of liberalizing drug laws. He responded to the ruling by claiming it would "open a debate on the best regulation to inhibit drug consumption."
What does the new legislation propose?
Olga Sanchez Cordero, the Interior Minister, proposed a bill which could change the future of Mexico. Firstly, the bill suggests allowing possession of 20 cannabis plants maximum per person for personal consumption only. Additionally, Cordero outlined points of regulation and monitoring of the industry to keep users safe. Moreover, if the bill passes, individuals will be able to use cannabis recreationally in public places and produce up to 480 grams per year.
Finally, the bill is considered a helpful mechanism to offer an olive branch to those caught up in the drug trade. 
Colombia, Mexico's progressive neighbor
Colombia demonstrates the economic value of cannabis as it goes through the motions of legalizing cannabis for medical and scientific purposes. The trail-blazing country is already planning to produce 40.5 tonnes of cannabis per year to meet global demands.
At the end of 2018, 214 companies registered to obtain one or more of Colombia's licenses for cannabis production. This includes pharmaceutical companies who identify Colombia as a solution for paralyzing shortages in Northern American markets.
With Colombia responsible for 44% of the global supply of medicinal cannabis, there's clearly room for Mexico to shoulder in and take a share.
Fortunately, Mexico shares many of its Latin American neighbor's optimal conditions for cannabis production and exportation. A strong agricultural sector, good growing conditions, low cost of production, and easy access to North American markets position Mexico perfectly to edge into a booming global industry.
How can Mexico capitalize?
Secondary effects of cleaning-up Mexico's confusing cannabis laws stretch beyond boosting the economy and tranquilizing illegal drug trade. There is also potential for the tourism industry to improve as a result.
Moreover, in keeping with the evidence collected in countries such as Uruguay and Portugal, violence and social problems appear to subside in the wake of newfound investment and job growth. Given the fears many tourists have about coming to visit the country, small but visible improvements in security could improve this sector dramatically.
Finally, given the blossoming medical tourism industry driven by American tourists, the establishment of a medical marijuana sector (a booming sector in Colombia) may open a huge market for Americans in states that do not have access.
With the proposed legislative changes expected to take place over the coming month, investors are looking to Mexico as an ideal location to establish operations in the medicinal marijuana sector. Many American and Canadian investors have had commercial success operating in this sector in Colombia; Mexico provides all the same advantages, but with more appealing logistical benefits.
Looking to enter the market?
All evidence points to an almost-imminent, positive shift in the development of Mexico's legal framework for possessing and using cannabis. Mexico's capacity for large scale production means that there is a wealth of opportunity for local and international businesses in this industry, once formalized.
With extensive experience in supporting businesses moving into Colombia's cannabis sector, Biz Latin Hub has the expertise to guide companies through market-entry and legislative compliance processes for cannabis production. Our Mexico team of accounting and legal professionals offer a tailored business solution to ensure your journey into new markets is smooth and successful.
Get in touch with us today for more information and personalized assistance.
Learn more about our team and expert authors.
The information provided here within should not be construed as formal guidance or advice. Please consult a professional for your specific situation. Information provided is for informative purposes only and may not capture all pertinent laws, standards, and best practices. The regulatory landscape is continually evolving; information mentioned may be outdated and/or could undergo changes. The interpretations presented are not official. Some sections are based on the interpretations or views of relevant authorities, but we cannot ensure that these perspectives will be supported in all professional settings.