For entrepreneurs seeking to incorporate a business abroad, it is key to research, understand, and comply with local laws and regulations. In Peru, Legislative Decrees that touch upon legal representation have been introduced recently.
Expanding globally means incorporating your company in a foreign land with a new set of laws and procedures. Additionally, your time availability may be scarce as you manage other subsidiaries abroad, and focus on other elements of your market entry strategy for this new company. In these circumstances, a legal representative in Peru is key to running your business. Not only do they give you peace of mind in terms of a full-time managed office, but the contract you create and agree upon will personally bind them to your business.
Peru: What is a legal representative?
A legal representative is the legal face of a business, and having them is a statutory requirement before the local authorities in Peru. The representative acts on behalf of the company owner or associates to perform various procedures, such as signing contracts and taking decisions on the business's best interest. On top of that, companies will grant their legal representative the power to deal with business obligations and even the rights of its represented, in accordance with the conditions agreed in their contract.
In Peru, the delegation of legal representatives is governed by the General Companies Law.
In a small company, usually the business associates delegate the function of legal representation to the general manager and they exercise all the duties assigned to their charge.
How to appoint a legal representative in Peru?
For investors wondering about how to appoint a legal representative in Peru, the requirements are simple. Any natural person or legal entity 18 years old or older can be appointed as a legal representative. A foreigner can be appointed as a legal representative as long as they have a legal permit to reside and work in Peru.
There are two main ways to appoint a legal representative. The first is at the moment of the business' registration. When registering the business, the associates need to present a certified copy of the act of incorporation of the business, known as the company charter. Keep in mind that this document should include a record of the agreement reached with the legal representative.
The second way to register a representative is through a public deed that should be submitted to the National Superintendence of Public Registries (Superintendencia Nacional de los Registros Públicos, SUNARP).
Responsibilities of a legal representative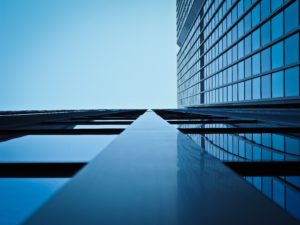 Legal representatives have powers to run your business along with responsibilities that personally bind them to the company.
The law that binds legal representatives is Law 222. This law states that the decisions taken by the legal representative compromise the legal or natural person whom they represent, but also compromises them. This is the base law, however, the government has released more measures for control.
In 2018, the Peruvian government introduced two decrees that touch upon legal representation. The first one is the Legislative Decree 1422 that establishes the joint liability of a legal representative in Peru. 
This decree includes a package of tax normative, which contains the anti-incluse norm. This norm establishes that legal representatives who have collaborated with the design or approval of tax planning are jointly liable( Responsables Solidarios) for any issue regarding financials statements. The second decree is the Legislative Decree 1372, which establishes the obligation of legal entities to provide information on their beneficiaries to guarantee transparency.  As explained, regulations regarding representation continue to evolve in Peru, to assure due diligence, it is strongly recommended to get assistance from local lawyers.
Legal representatives make decisions for you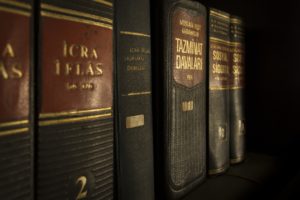 The legal representative of a company assumes decisions in a variety of fields, both internal and external. These decisions are manifested through certifications. Internally, the legal representative is in charge of signing employment contracts and workers' certification. On top of that, they represent the associates signing accounting reports and financial statements. In this matter, law 222 regulates transparency. According to this law, the certification of the statements should imply verification in accordance with the regulations. Accounting data should be faithfully taken from the accounting books.
Benefits of having legal representatives
Legal representatives are bound by law to work on your company's best interest. They have the powers to take decisions on your behalf, but it's also possible to limit their powers as you see fit. Although some restrictions are useful for control, entrepreneurs should avoid unnecessary limitations as representatives will need to obtain permission before being able to operate which in turn will slow your business' dynamism.
Legal representatives are capable to assist you in a variety of company structures. In Peru, there are a variety of structures to incorporate a business, such as a public limited company, limited liability business, branch, joint venture, consortium, among others. A legal representative can assist you in any of them.
Need a legal representative in Peru? – Get Biz Latin Hub help
Expanding globally requires a full-time commitment, appointing a legal representative in Peru will help you manage your business and grow it, making decisions on your business's best interest. 
The Biz Latin Hub group has vast experience incorporating companies around the world. To appoint a legal representative contact us now and get your business running. We offer legal services, due diligence and more.
Learn more about our team of expert authors. 
The information provided here within should not be construed as formal guidance or advice. Please consult a professional for your specific situation. Information provided is for informative purposes only and may not capture all pertinent laws, standards, and best practices. The regulatory landscape is continually evolving; information mentioned may be outdated and/or could undergo changes. The interpretations presented are not official. Some sections are based on the interpretations or views of relevant authorities, but we cannot ensure that these perspectives will be supported in all professional settings.