On 20 June 2019, Australia and Colombia held their first Inaugural Dialogue in Bogotá, Colombia. As Colombia's economy grows steadily, outshining some of its regional counterparts, countries look for opportunities to engage with the previously overlooked powerhouse.
Colombia supports strong macroeconomic principles, attractive business conditions and a proactive approach to economic liberalization. In the past five years, Colombia's economy grew by an average 4.8%.
The 1.5 track Dialogue, organized by Charles Sturt University, invited diplomats, industry leaders, and academics to share insights and identify opportunities for developing the relationship between the two countries. Objectives included promoting connections between people and establishing a way forward for the two countries in a number of sectors. We summarize commercial opportunities that could arise from deeper cooperation between Australia and Colombia.
Overview: Australia-Colombia Relationship
Australia and Colombia first developed diplomatic relations in 1976. Colombia established an embassy in Canberra in 1985, which is also accredited to New Zealand and Fiji. Colombia has four other consular representations in Australia, located in Brisbane, Melbourne, Perth and Sydney.
Australia opened an Embassy in Bogotá in June 2017, which is also accredited to Venezuela. This is now the sixth Australian Embassy opened in the region reflecting the country's growing interest in establishing official representation across Latin America
Australia and Colombia cooperate in several international forums:
United Nations (UN)

World Trade Organization (WTO)

Organisation for Economic Co-operation and Development (OECD).
Colombia joined the latter in 2018.
Both countries cooperate on a range of international issues in fora such as the UN, OECD and World Trade Organization. The two support trade and investment, agricultural development, anti-corruption and transnational crime.
Bilateral agreements
Though they do not have a free trade agreement between them, Australia's recent deal with Peru is indicative of it's growing interest in Latin America. Colombia's decade of high economic performance makes it a viable strategic choice for further cooperation.
Currently, Australia and Colombia have the following agreements between them:
Pacific Alliance FTA (under negotiation)

Air Services Agreement (2019)
And Memoranda of Understanding (MoU):
Air Services (2017)

Bilateral Cooperation in the Hydrocarbons Industry (2016)

Bilateral Cooperation in the Mining Industry (2014)

Strengthening Bilateral Trade and Investment (2009)
While negotiations are still underway, Australia hopes to gain accession to the Pacific Alliance, which would ensure greater market access to member country Colombia, along with other members like Chile, Mexico and Peru.
Targeted areas for cooperation
The Dialogue identified several areas to share ideas for potential collaboration between the two countries. Here's a short summary of how Australia and Colombia could engage further to deepen commercial and other ties.
Foreign policy and media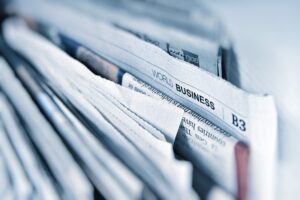 Colombia is pursuing diplomatic and commercial relations with all countries, regardless of their ideological, political or economic systems. Its economy has thus grown significantly in the last decade; it now relies more on international trade. Colombia also prescribes to and upholds international rules-based systems. The country will continue to participate in regional and international fora, including the UN Security Council.
Australia's foreign policy prioritizes a flexible economy, and strong defense and national security capabilities, and democratic institutions. It moves away from making assumptions about Indo-Pacific stability, though cooperation with Asia (particularly in technological innovation) is still emphasized.
Opportunity, security and strength are the focus themes of Australia's 2017 Foreign Policy White Paper. Like Colombia, Australia acknowledges that diverse international engagement is the way forward for future security and prosperity. Australia supports an open global economy and rule-based international order. In this space, the two countries share similarities that could form the basis of stronger bilateral ties.
Media is considered a crucial tool for changing perceptions, and informing people about current events and pique their interest in overseas opportunities. Though media coverage between the two countries is limited, there is opportunity for closer cooperation in this area. Closer coverage of Colombia's development and steps toward peace would illustrate the nation's growing attractiveness as a business and holiday destination.
Trade, tourism and connectivity
Australian exports to Colombia are valued at AU$465 million. Imports from Colombia are valued at AU$136 million. Key exports between the countries include:
Key Australian exports to Colombia
Key Colombian exports to Australia

Electrical machinery & parts

Civil engineering equipment & parts

Electrical circuits equipment

Pumps for liquids & parts

Coffee & substitutes

Crude vegetable matter

Coal

Glassware
Australia is seeking free trade access to the Pacific Alliance (established 2011), of which Colombia is a founding member. Australia currently holds 'Associate Member' status. Collectively, the Alliance represents the eighth largest economy in the world. It has 4 associate members and 53 actively participating observers. Access to this market would greatly improve Colombia and Australia's access to each other's economies, and reduce barriers to trading and businesses for expat entrepreneurs and investors in their communities.
Direct flights and visa access
Both Australia and Colombia offer tourist visas for visitors during their stay. Generally, Australians can get a visa upon entrance into Colombia, for 90 days. The 90-day visa may be extended for another 90 days maximum, before the person must exit the country for the remainder of the year. For visitors to Australia, the Electronic Travel Authority (ETA) visa allows a stay of up to 3 months on each arrival within 12 months from the date the visa was granted. Australia allows several countries to register for this visa online, though Colombia currently isn't one of them. Colombians are instead eligible for a 'visitor visa' to Australia, allowing a stay of up to 12 months. They must apply for this visa before arriving to the country. It costs AU$140 and typically takes 28 days to process. Simplifying visa processes could allow for greater movement between the two countries, for holidaymakers and businesspeople. 
There are also currently no direct flights between Australia and Colombia. Travelers typically have to stop over in the US, Asia, the Middle East or South America (direct flights currently travel to Santiago from Sydney and Melbourne only). A stopover in New Zealand can link Australians to a flight directly to Buenos Aires with Air New Zealand. LATAM offers daily flights to Santiago via Auckland, starting in Sydney, Melbourne, Adelaide, Perth, Brisbane and Adelaide. There is significant opportunity here for airline carriers to further connect the Latin America and South Pacific regions.
Mining and energy
Great challenges exist in mining and energy industries for both Australia and Colombia. Both countries are home to indigenous communities who occupy land that possesses natural resources. When a mining company wants to explore new areas, they must consult with the communities living on the land. Due to environmental and sustainability concerns expressed by the public, this process can be tricky to navigate.
It's important for mining companies to support the communities who will be impacted by mining operations in order to bring them on board. Miners are increasingly pressured to demonstrate how their proposed operations will leave a positive legacy for people, through job creation and improved quality of life. Additionally, with two of the most biodiverse countries in the world, companies in Australia and Colombia must adopt sustainable techniques to preserve their rich environments. The two countries can achieve greater cohesion through building best-practice systems for public consultation on mining plans. This will help develop greater harmony between companies and communities.
Innovation also plays a great part in developing more sustainable, environmentally-conscious mining techniques. Though a broad concept, innovative technology and process can positively impact every step of the mining conveyor belt. Processes, performance, systems, channels and stakeholder engagement offer opportunities for improvement.
Some popular innovations to come out of the mining sector for 2017 include, for example:
Improvements to mining safety equipment

Alternative energy-powered equipment

Implementation of 3D mapping technology

Application of X-ray diffraction (identification of sample components)

Automating rail systems, tunnel borers, and elements of centralized mining sites

Excavator innovation (typically through the use of hydraulics)

Mining simulators for training new staff

Ore consumption techniques using microwaves in place of water and energy

.
Renewable energy agenda
Colombia and Australia have great potential for hydropower, solar, biomass and wind energy. Both countries rely heavily on hydropower. Australia additionally possesses potential for geothermal energy.
Research has shown that wind resources found in La Guajira could entirely meet Colombia's energy needs. La Guajira is one of two regions in Latin America with Class 7 winds (annual average of nearly 10 metres per second). Waste from an immense agricultural sector – particularly from banana plantations, rice, coffee, and livestock – also shows promise as a significant source of biomass energy.
Australia, on the other hand, has ratified the Kyoto Protocol (2007), though it doesn't appear to set clear renewable energy objectives outside of meeting the Protocol's targets. With climate change a top issue worldwide, increasing attention is being paid to government agendas on addressing the issue. Thus, Australia does appear to be chasing goals of reaching 100% renewable energy.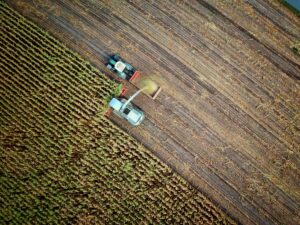 Some tax benefits exist for investors in Colombia's renewable energy potential. This is because Colombia wants to boost the sector from 2% to 9% of energy outputs by 2021. This is therefore a welcoming environment for investment and technology transfer between the cooperating countries in this area.
Developments in digital agriculture
Both countries are indisputable agricultural powerhouses in their own specialist areas. Colombia's star agricultural export is coffee, while Australia's is beef. While a strong agricultural performer, Colombia's economy doesn't lean on agriculture as heavily as Australia. Colombia is currently using only about 33% of its agriculturally viable land.
Nevertheless, Colombian fincas make up a large proportion of agriculture businesses. Low levels of technological application could be one reason why Colombian land is under-utilized. In a 'post-conflict' era, investment into isolated patches of land is slow-moving. However, Colombia aims to change that, and Australia can help.
Technological innovations can help improve and monitor crop health, and deter pests and disease. In some cases, agricultural technology or 'agritech' can change the types of products on offer in the agricultural sector.
Australia and neighboring New Zealand are leading unprecedented agritech research and development initiatives. Many new agritech startups in Australia centre around monitoring and tracking conditions of crops and livestock.
New breeding technologies emerging in Australia are improving the resilience of crops by allowing growers to develop desirable characteristics of the plants. Colombia could benefit greatly from Australian agricultural expertise to optimize the use of its arable land. Greater connectivity in rural zones will assist in linking farmers and small businesses with supply chains and buyers.
Urbanism and sustainability
Technology is heralded as a multi-purpose problem solver when it comes to sustainability in urban centers. Though cooperation between Australia and Colombia is light in this area, there are a number of ways Colombia and Australia's cities could benefit from closer engagement.
Colombia's largest cities appear to sit at different levels of progress in terms of moving towards integrated, sustainable urban spaces. Medellín is considered the most innovative and forward-thinking city in Colombia. Many people attribute key urban changes – such as the installation of cable cars from the surrounding hills into the city centre, and a metro – to lifting the city out of stark violence and crime. These changes have gone a fair way to redefine the city. Bogotá, on the other hand, suffers from major congestion issues and is working to better integrate public transport and take measures to reduce pollution.
As for Australia, the country is planning and constructing infrastructure that is conducive to their sustainability goals. For example, the Water-sensitive Urban Design (WSUB) of Australia manages the quality and flow of water throughout the country so that it coincides with sustainable urban designs. In addition to forming new sustainability organizations, Australia is also starting to reuse abandoned offices and buildings to cut down on deforestation and pollution. Shared office spaces are gaining popularity for entrepreneurs and small businesses, which provide some relief to the demand on office space in Australia and Colombia's most populated cities.
Electric vehicles
Electric vehicle (EV) technology is surfacing all over the world, and Australia and Colombia stand to gain great benefits from applying it to their urban centers. Already, electric scooter and bicycle companies are emerging in these two markets. Reducing the number of personally-owned vehicles on the road by providing reliable public transport and EV services free up roads and reduce parking needs.
However, both countries need to establish robust regulations to support the introduction of electric vehicles. Technology advances at a rate so fast, disrupting many sectors (including finance and agriculture), that the government is constantly playing catch up. Support from close partners will help governments in this position bring in innovative business and foreign investment to their cities.
International education and public diplomacy
While Australian businesses are flocking to the South American country, Colombian students are traveling to the South Pacific to study at universities and practice their English. Education is Australia's largest service export, and Colombia is taking notice. In 2017, Australia exported AU$28 billion worth of education services to foreign students. Exports are estimated to reach AU$35 billion by 2025. 
In 2018, Colombia was the third largest provider of study-abroad students in Australian universities, behind China and Brazil. Through special scholarship programs and fellowship programs, 32 Colombian researchers/professionals were given the opportunity to study in Australia under special grants, and 43 Australians were offered the same opportunity in Colombia.
Exchanging students and researchers between the two countries develops people-to-people links, as students learn about and make contacts in their host country. Ever-increasing exchanges of human capital between the two countries strengthens future trade alliances and opens up new possibilities. A workforce with diverse skills and enduring connections with their exchange country will also boost channels for engagement in their respective industries.
We support businesses
Biz Latin Hub provides expertise and guidance to businesses entering Latin American markets, and we're recognized as a leader in this field. Our Colombia headquarters (founded in 2014), and newly opened office in Sydney, Australia, mean that we are perfectly positioned to enable businesses to bridge gaps between the two countries.
Our legal and financial experts are located in thirteen countries, and act as a conduit to Latin America for many businesses and investors beginning their commercial venture.
In 2019, we received an award for Business Excellence by the Australian-Latin America Business Council. This achievement demonstrates the work Biz Latin Hub does to connect the two regions.