As Bolivia enters into a crucial stage in the election process, polls suggest Evo Morales of the Movimiento al Socialismo (MAS) party leads the pack, as he runs for his fourth term as President. The primaries, a first in Bolivian history, held back in January, had the left-wing Morales ahead with 36.5% of the total primary votes with the nearest challenger, Virginio Lema, receiving only 7%. However, much has changed since January, with Carlos Mesa of the right-wing Civic Community party making some major advances with some polls. This has put him ahead of Morales early in 2019.
The president is directly elected by the people and in order to gain victory, must achieve a supermajority of 50% or more, or a simple majority of 40% of the vote and with a 10% lead over the runner up. If neither of these thresholds is met, then a second round is held with only the top 2 candidates, whereby the one with the highest percentage gains office.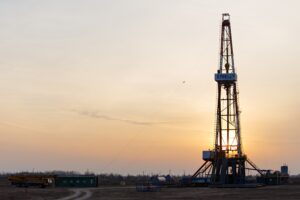 Evo Morales
With only 2 months until the first round of the election, Morales leads the polls with 43%, extending an 18% gap between him and his rival. With victory in sight, and already Latin America's consecutively serving head of state, this could lengthen his presidency even further to 19 years in office (2006-2025).
Economic standpoint
Economically, Morales has been surprisingly successful in growing a socialist Bolivia, with GDP having grown on average by 5% every year since his inauguration, a figure far above the regional average. Evo Morales' prestigious economic mastery has even earned itself the title 'evonomics', proving to be one of Latin America's only examples of successful socialism. But Bolivia has experienced success beyond its economic growth. During his reign, illiteracy and inequality have fallen dramatically, as well as poverty falling by over 20% from 2006-2016, according to the World Bank.
Challenges and solutions
However, not all has been positive. Commodities, which pumped USD$60 billion into the Bolivian economy between 2005-2015, has finally slowed and revenue generated by export has dropped by over 30% in the most recent 4 years. Morales has also faced diplomatic struggles particularly with Chile, who has declined access to their coastline to landlocked Bolivia. However, on a more positive note and to combat this issue, the Bolivian government is backing an agreement with Brazil and Peru to construct a railroad connecting the Pacific and Atlantic Oceans. The Bi-Oceanic corridor will significantly overhaul trade and the political landscape, putting landlocked Bolivia at the heart of negotiations. The railway joining Brazil's São Paolo port and Peru's Ilo port will spell the end for the current monopoly coastal countries have on maritime trade. 
Bolivia still imposes some complex bureaucratic processes that can make market entry difficult for business. The Bolivian government professes to be open to foreign investment however, complicated regulations and procedures make it difficult to enter into the Bolivian market. Thankfully, however, there are experts that can help navigate market entry and help foreign investors with the paperwork.
Carlos Mesa
Like Morales, Carlos Mesa is no stranger to the presidential office. He held office from October 2003 to March 2005, but found himself under enormous pressure due to tensions over Bolivia's hydrocarbon industry.
Mesa has built his political career on top of being a well-renowned journalist, historian and academic documentarian. He has located himself on the right of Morales on the political spectrum alongside the 'Frente Revolucionario de Izquierda', a center-left party founded in La Paz.
Carlos Mesa has constructed his election bid on justice for the people. He argues that Bolivia is undergoing a constitutional crisis whereby President Morales controls all state powers: the judicial, legislative, executive and, crucially, the electoral commission. To hold all powers of the state contradicts the terms of their recently updated constitution and it is in Mesa's mandate to deinstitutionalize the Bolivian branches of government creating a fair separation of powers. Mesa has successfully stirred up fervor on the back of comments that if Morales is not checked, Bolivia could be heading in the same direction as Venezuela – from authoritarianism to a dictatorship. Much of his support has been garnered from his revolutionary tone.    
Economically, Mesa has remained relatively quiet so far. It is difficult to criticize an economy which is flourishing so abundantly. However, he has recognized that Bolivia will require a slight re-direction in the upcoming years as sources of hydrocarbons slowly disappear. He has been open in saying that oil and gas fields will re-privatize and instead Bolivia will put more resources into the renewables sector. Mesa has also been critical of the Morales' heavy reliance on the Chinese as creditors, suggesting that to have such a large single creditor opens the nation up to major exposure from one of the worlds major economic powerhouses.
Bolivian commercial environment
Of course, Bolivia is most famous for its richness of natural resources in minerals as well as hydrocarbons. However, as this era wanes, Bolivia has slightly devested in the oil and gas fields as newer markets arise. Morales produced another positive GDP in 2018 thanks to a more than a 5% increase in sectors such as agriculture, telecommunications, construction and financial services. Despite its slow demise, hydrocarbons remained at the top of Bolivia's exports in 2018 at 35%, closely followed by manufactured goods at 31% and minerals at 29%. These exports generally went to the markets of Brazil, Argentina, South Korea, India and Japan.
Contact us to get started
Economically, Bolivia is one of the fastest-growing countries in Latin America, and Latin America is now reportedly the fastest-growing region in the world. This market offers opportune growth conditions for investment, and low costs of labour and future establishment of sophisticated logistics facilities makes the country more accessible than ever.
Navigating local market entry regulations can be complex, however, and it's important to engage a trusted local partner who can guide you through the process and keep your company's best interests in mind. Our team of local and expatriate professionals has a wealth of experience in supporting foreign commercial actors expand into Latin American markets of their choice.
Reach out to our friendly Bolivia team here at Biz Latin Hub to receive customized service for your business requirements and ensure your business starts off on the right foot.
The information provided here within should not be construed as formal guidance or advice. Please consult a professional for your specific situation. Information provided is for informative purposes only and may not capture all pertinent laws, standards, and best practices. The regulatory landscape is continually evolving; information mentioned may be outdated and/or could undergo changes. The interpretations presented are not official. Some sections are based on the interpretations or views of relevant authorities, but we cannot ensure that these perspectives will be supported in all professional settings.