Fintech startup activity in Brazil rises as the country adopts new financial services innovations. Brazil has over 380 fintech startups that position the country as a fintech hub. As a consequence, there are valuable opportunities for entrepreneurship in this fluid sector.
Brazil is the largest economy in South America with a 2018 GDP of US$1.8 trillion and a population of 211.6 million. Additionally, the country is beginning to stabilize its economy with ambitious reforms that will increase the quality of life for citizens and reduce the risk for foreign investment. A vivid startup ecosystem and a prospective stable economy make Brazil an attractive point for investment.
Learn how fintech adoption and a vibrant startup culture create an opportunity for business in Brazil.
Fintech startup activity in Brazil innovates financial services
Brazil is the fintech hub of South America. There are many factors as to why the country has adapted fintech technologies faster than its neighbors. A highly bureaucratic banking system, in addition, to high-interest rates has driven customers to more accessible digital banking options.
Brazil is home to 380 fintech startups that provide services in financial management, remittance, leasing, crowdfunding, access to capital markets and more. The fintech segments generating most revenue are
payment and remittance

business financial management

leasing

personal finance management

crowdfunding

asset management.
The segment that incorporates the most financial activity in the fintech scene currently is payments. The segment has a total transaction value of around US$47 billion. 
Brazil's fintech industry has profitable opportunities for fintech startups, some of whom have experienced early and significant successes. The main "unicorns" in Brazil – startups valued at more than US$1 billion – are fintech businesses. Nubank and Pagseguro are famous success cases with a value higher than US$10 billion individually. Fintech has proven to be a profitable venture, driving increasing startup activity in Brazil.
Target market for fintech in Brazil
According to Finnovista study, the target customers of fintechs are the unbanked or underbanked consumer market and small and medium enterprises (SMEs). Additionally, 28% of fintech startup activity in Brazil focuses on business-to-business (B2B) operations.
Startup activity in Brazil: growing fintech segments
Fintech startup activity in Brazil is growing at a rapid pace, projecting the country ahead as a leader in the region for nurturing these innovative businesses. Growing segments include digital banking, trading, capital markets, leasing, and insurance. Digital banking-related fintech activity grew 147% since the last edition of Finnovista's fintech radar, and the trading and capital market grew by 95%. Additionally, 35% of the analyzed fintech companies have reported being in a growing and expansion stage, 31% said that they are ready to scale their operations and, 33% reported to be at a beginning stage.
As the country's internet penetration expands, fintech startups in Brazil will have easier access to potential customers.
Key financial technologies
According to Finnovista, the main technologies utilized by Brazilian fintech startups are big data and analytics, application programming interfaces, open platforms, mobile and applications.
A vibrant technology environment
Fintech has become a dominant activity in the country. Nonetheless, startup activity has expanded to a variety of industries, creating diverse opportunities for business.
Brazil leads the region in terms of its number of unicorn startups (11). The second runner-up is Argentina, with 6 unicorn startups. In addition, the segments are expanding, for instance, a video game venture just reached the billion-dollar valuation benchmark.
The list of Brazilian unicorn startups includes:
99:

Transportation startup valued at US$1 billion

Pagsegur:

Fintech startup with a market capitalization of US$10.12 billion

Nubank: F

intech startup with a US$10 billion valuation

Ascenty:

Datacenter startup with a US$1.8 billion valuation

Stone:

Fintech with a US$9

billion

valuation

Gympass:

Startup in the health industry with an approx. valuation of US$1 billion

Ebanx:

Fintech valued at US$1 billion

Wildlife Games:

US$1.3 billion market value
Brazil has a tech-savvy population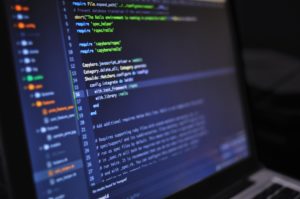 On top of a rich business environment, the technological talent of the Brazilian population is outstanding.
Startup activity is strongly supported by talented labor. Brazil has the highest number of software engineers in South America
According to market observers, the number of software engineers in Brazil more than doubles the runner up, Mexico. Brazil has a reported 475, 272 of software engineers that obtain high scores at global programmer rankings. In addition, Brazil has over 1,714 IT-related graduate courses that produce 100 000 graduates per year, which demonstrates the country's interest in technology and its applications.
Skilled labor strongly supports the development of fintech startup activity in Brazil. Talent is accessible for businesses seeking to enter the country.
A note on other technological innovation in Brazil
Given the importance of agriculture in Brazil, it is not surprising that agritech is also booming in the country.
Some of the startups developing technologies to solve problems or needs in agriculture include Agrosmart, Tarvos, Agronow, Grao Direto, JetBrov, and Fumajet. These companies provide software to farmers and help them with micro-climate monitoring, data, production of high-quality crops, logistics, livestock control, epidemic control and more. Increased sustainability and innovative business solutions also contribute to greater food security, which is of growing concern to major agricultural producers worldwide.
As described, Brazil is a country with huge potential in areas undergoing technological makeovers, especially in fintech. Business opportunity exists in hiring talented software engineers at competitive prices and investing in the vibrant tech scene.
Shape the future of fintech startup activity in Brazil with Biz Latin Hub
With increasing internet access, a more stable economy, a vast fintech scene and a skilled labor, businesses seeking to innovate have clear advantages in Brazil.
Before entering a new market, it is important to be aware of the local legislation regarding company incorporation and employment. It is strongly recommended to contact local lawyers to assure you're compliant with the law every step of the way.
At Biz Latin Hub, we have vast experience helping businesses from over the world start their fintech and other ventures in Brazil. Our local team of expert lawyers and accountants provide a suite of multilingual market entry and back-office services to get your business off the ground. Contact us now for more information, and become part of the fintech scene in Brazil.
Learn more about our team and expert authors.
Check out our video on reasons to do business in Brazil:
The information provided here within should not be construed as formal guidance or advice. Please consult a professional for your specific situation. Information provided is for informative purposes only and may not capture all pertinent laws, standards, and best practices. The regulatory landscape is continually evolving; information mentioned may be outdated and/or could undergo changes. The interpretations presented are not official. Some sections are based on the interpretations or views of relevant authorities, but we cannot ensure that these perspectives will be supported in all professional settings.