Biz Latin Hub's Chelsea Heywood had the privilege of talking to Panama's first Ambassador to Australia, Marcelino Avilés.
Marcelino discusses his plans for the first Panamanian Embassy, located in Canberra, to boost the Australia-Panama relationship, and shares insights on what these two countries can offer each other to develop strong trade and business ties.
Australia-Panama Relations
What led you to take up the role of the first Panamanian Ambassador to Australia?
I have had different roles in my diplomatic career over the past 15 years. I have previously been posted in Peru and Israel. In the Ministry of Foreign Affairs, I worked in a diverse range of directorates, like policy, protocol, international organizations, international economic relations and, before my ambassadorship, I was responsible for technical cooperation and scholarships.
On top of my experience, my postgraduate degree in higher education – which is one of Australia's key exports to Latin America – and Master of International Business, helped me to be considered for this important role.
When I was in Peru, I set up the Peruvian-Panamanian Chamber of Commerce, which was a great achievement on an international relations level, but also on a personal level. It took one year to create. It makes me proud to see it is still going and that there are greater numbers of people and businesses wanting to do business between Panama and Peru than ever before as a consequence of this institution and the free trade agreement between both countries.
I would like to do something similar here, because Panama has now a new policy called Commercial Diplomacy. During my posting, I want to find ways to create a long-lasting, positive connection and legacy for Australia and Panama to build on.
With that in mind, what have you started to build on since you first got to Australia 8 months ago?



Our first priority was to start and finish the first step of beginning operations in Australia.
Education has been a focus. Recently, I held a video conference with a university in Panama to explain the opportunities in relation to student exchange programs in Australia. Our students in Panama want to improve their English skills and this is a great place for it. Education here is of a very high quality and the price is more affordable than some other locations. Also, there is a community of Australians that want to learn Spanish and know more about our region.
When we have more connections between people in the two countries, we can get an understanding of what each has to offer. I would like to see more people in Panama realising the success of getting an education in Australia and Australians doing student exchanges in my country, so we can strengthen our connection and find ways to research and innovate together.
Two Australian students from the Australian National University (ANU) are in the International Mobility Program of Panama at the University of Panama and the Technological University of Panama from March to August 2019.
One professor, from Australian National Centre for Latin American Studies – ANU, is traveling to participate in the Congress of International Relations at the University of Panama next September 2019.
A good example of research cooperation is a mosquito program that Monash University is planning to begin with us in the Panama-Pacific Special Economic Zone. Queensland has similar tropical conditions to Panama, and we, therefore, have similar issues with mosquitoes carrying dangerous infections like malaria. Our Panamanian experts from the Gorgas Institute are the most experienced in the continent with identifying and mitigating the risks these mosquitoes present.
From the time of the construction of the Panama Canal, we have been prepared, because we have to live with this situation and deal with it. We have instilled education on these issues in our people for decades, so they know what is dangerous. We're happy to cooperate with Australia to improve the safety of Australians and Panamanians alike.
Does this initiative slot into yours and the Embassy's formal work plan for boosting trade and industry?
We definitely want to boost cooperation between countries. We have the National Plan for cooperation, which includes scientific diplomacy.
Tourism is another part of this national plan. For Australians, when they go to Latin America they can start in Panama and jump to the rest of the continent, or around the Caribbean. We have an intricate history and set of cultural traditions in dance, festivals, our gastronomy, and of course we have our lovely beaches. Old Town (also known as Casco Antiguo) is also popular for tourism in Panama City.
We would like to commence cooperation with an Australian airline to fly directly to Panama, which will be an excellent connection because of the geographical position of our country.
In trade and commerce, the commercial diplomacy of my country hope to promote the export of products, which have, hitherto, not traditionally been exported to other markets.  These include: pineapples, coffee, cacao, shrimps, fish, handcrafts and other.  At the moment, coffee comprises 99% of exports to Australia from Panama.
Of course, as well, we want to promote the investments in both ways and the logistic and financial system of Panama to be use more for the Australians companies.  
What is a key point of economic symmetry for Australia and Panama?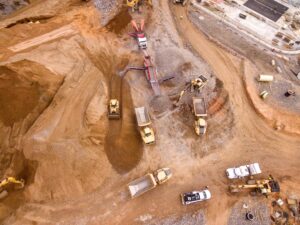 Australia is one of the biggest sources of foreign direct investment in Panama, primarily in the mining sector. Panama is happy to accept this investment and more in the future.
A potential key point of symmetry could be that Australians companies could use more of the logistics system of Panama (Panama Canal, air hub, ports, Colon Free Trade Zone, Special Economic Area Panama Pacific), to expand their products and services to more than 400 million consumers in Latin American, the Caribbean and the United States.
What do you see as the biggest challenge in your role as Ambassador?
The biggest challenge to date was opening the Mission itself. I had a lot of support from My Ministry of Foreign Affairs and the Australian Department of Foreign Affairs and trade
In the business environment: One of the challenges for me here is explaining the advantages of doing business with a small country like Panama. We must try to help Australia understand that although we are far away, we share similarities – such as bordering part of the Pacific Ocean.
Strategically, where Australia is located, businesses can access all of Asia. Like Panama, we consider that Australians want to advertise themselves as a regional hub for businesses to expand from. Part of my strategy is to educate people in the universities, the chambers of commerce and government. I need to help people understand that we can work together and that Australians should not only see us as a little country, but as the logistical springboard to the North and South American continents.
What opportunities does Panama offer that Australian companies should know about?
We have one of the most efficient ports in the Americas, which are among the best in the world. Additionally, we have a Free Trade Zone in Colón, the most important financial district of the whole continent, and the second-largest free trade area in the world behind China.
We export some products, typically at lower quantities with a higher quality and price tag attached to them. Australians are big fans of coffee, and we produce and export it. It is the most expensive coffee in the world. We see coffee, along with rum, gin, and chocolate, as key opportunities to further trade relationships between the two countries.
Education is, of course, another key opportunity for Australia in Panama. 50% of the Panamanians who are currently living and studying in this country are undertaking degrees at Masters or PhD level, because of the quality of the education here.
Australia could consider setting up a university in Panama's City of Knowledge. This zone used to be a US military base, but is now a government-sponsored area for educational institutions to promote the international exchange of knowledge.
We can offer a zone for education and research transfer between Australian, Panamanian and other international institutions. Already in the City of Knowledge, there are universities from Florida, Puerto Rico, Costa Rica, Guatemala, Spain, and Chile, among others. Plus, a wide range of regional offices of the United Nations is also located there.
As mentioned before, Melbourne's Monash University is beginning joint research with us in the Panama Pacific this year. This is a good first step.
Panama is one of the best places in the world for retiring. Retirees move to Panama for the high quality of life, affordability, and security. We have hotspots for retirement up in mountain communities like Santa Maria, or along our beautiful coastline next to the beach, like Gorgona and Coronado.
When you go to Panama to retire, women from age of 57 and men from age of 62 receive discounts on a lot of goods and services from 10% to 50% in transport, groceries, hotels and medicines.
Australian people do not need a visa to stay in Panama for up to 181 days. If they want to stay, they can apply for permanent residency easily due to their citizenship, under our Friendly Nations Visa program. For this, they just need a current passport and demonstrated ties to Panama. 
Why does Panama offer this ease of access for Australians and other nationalities?
The Panamanian economy has a sustainable economic growth. We, also, have the Special Regime for the Establishment and Operation of Multinational Company Headquarters. Many companies in the world are taking advantage of this to augment their business in the region.  So, this access make a cooperation to work together to threaten the economics of both countries.
---
Connect with Biz Latin Hub
We engage regularly with industry experts to share key insights and information about doing business across Latin America and the South Pacific. We stay up-to-date on new and evolving relationships, business connections, and reforms to boost commercial activity.
We're also a regional leader in providing market entry and back-office services to businesses looking to expand into Latin America, Australia and New Zealand. Our recently opened office in Sydney now makes it easier than ever for Australian entrepreneurs to reach out to us for support in entering Latin American markets.
Contact us today here at Biz Latin Hub for personalized assistance on your new venture.
The information provided here within should not be construed as formal guidance or advice. Please consult a professional for your specific situation. Information provided is for informative purposes only and may not capture all pertinent laws, standards, and best practices. The regulatory landscape is continually evolving; information mentioned may be outdated and/or could undergo changes. The interpretations presented are not official. Some sections are based on the interpretations or views of relevant authorities, but we cannot ensure that these perspectives will be supported in all professional settings.