Mexico is comfortably one of the most influential economies in the world and is estimated to be the7th largest global power in the world by 2050. Investing in forming / incorporating your company in Mexico will open up opportunities to operate in some of the most dynamic and exciting development spaces in the world with innovation and cutting-edge technology in abundance. The list includes world-class aerospace facilities in Queretaro, a plethora of car manufacturing plants dotted around the country which have turned Mexico's automotive sector into the largest in Latin America as well as a blossoming medical supplies, fintech and renewable energy sectors.
How to Incorporate / Form a Company in Mexico?
The Mexican Stock Corporation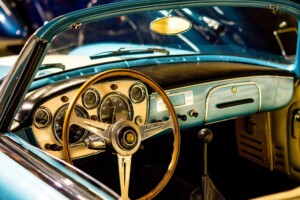 As with any country, Mexico has a number of corporate structures that all serve slightly different purposes. Arguably the most popular is the Stock Corporation, or S.A. de C.V (Sociedad Anónima de Capital Variable), as it provides the most scope for growth and has a particularly simple formation process to get to grips with. Read on to find out the essential information that you will need to know to form an S.A de C.V.
If you would like some more information on the other company structures and their relevant advantages, please Click Here.
The S.A. de C.V. at a Glance:
Is foreign ownership allowed?
– Yes, up to 100% foreign ownership is allowed
Can the company sponsor foreign employees?
– Yes
Are there capital controls?
– No
Is there a minimum share capital?
– No
What is the minimum amount of shareholders?
– There must be at least (2) shareholder
Are a fiscal address and legal representation required?
– Yes
How long does the process take (including the opening of a corporate bank account)?
– Between 6 and 8 weeks after we have received all the of the documentation
What are the Key Company Incorporate Steps
Define company bylaws
The formalization of the Incorporation Documents
Register the company with local authorities
Open a corporate bank account
Deposit the required capital to activate the corporate bank account
Register the company with the Registry of Foreign Investment
Register the company with the Public Registry of Commerce
Obtain a Tax ID number
What else must you consider when forming a company?
Company Share Capital
The company share capital is the amount of capital (cash or otherwise) subscribed by the shareholders during the company incorporation process. The share capital is important and relevant if and when applying for financial loans, working in joint ventures or bidding on local, state or national government contracts. The value of the share capital can impact the ability of a business to be granted loans. A local legal entity with a high share capital will have a greater chance of being granted a loan than a business with a low share capital.
Please note that if debts are owed by the company, the company's share capital may be at risk. The share capital can be increased or decreased at any point during the company's operations, but the share capital should be a number that reflects the company's size and business operations.
In most cases, companies in Mexico begin with a share capital of up to USD$2,500.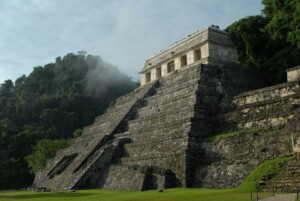 Company Legal Representation
The Mexican Company Legal Representative acts as the "legal face" of the business and is the individual who must sign for all company operations; in-turn, they have the legal responsibility to ensure the company operates correctly in the eyes of the local law. This individual must be either a Mexican national or a foreigner who legally resides in Mexico
Company Fiscal/Legal Address
A fiscal/legal address is a minimum statutory requirement for all legal entities that have commercial operations in Mexico. This address will be registered with the Mexican tax authorities and will be used for all official business communication such as mailing and tax purposes.
Mexican Corporate Bank Account
As part of the company incorporation process, a corporate bank account will have to be opened.
Corporate Governance Requirements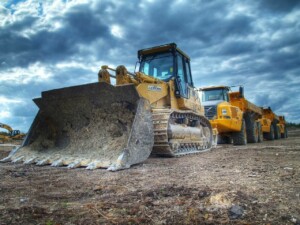 A board of directors is a group of people who jointly oversee the activities of a company. In Mexico, your company can choose to have a board of directors or a single director, both of which can be foreign individuals.All companies are required to hold an annual general meeting (AGM). The AGM cannot be virtual or held remotely, however, the company can elect a proxy (an agent legally authorized to act on behalf of another).
What are the next steps to form a company in Mexico?
Mexico is an ideal place to incorporate a local company and if you choose to do so, you should feel confident that you will reap the rewards from your investment, both in a personal and economic sense very swiftly. From car production, aerospace and medical supply productions to a dynamic tourism, fintech and of course, a fabulous mezcal and tequila scene, Mexico is the perfect place for you and your colleagues.
If you have any questions about the incorporation process please do not hesitate to get in touch with our CEO, Mr Craig Dempsey here or visit our website to learn about our range of tailored business services.
Interested in learning more about market entry & commercial opportunities in Latin America? Keep watching and learn how our market entry services can support your business in Latin America.