Popularity and reliance on electromobility and electric vehicles is increasing among developed nations looking to cut down on transportation emissions. As global pollution worsens, governments are recognizing the importance of electric transportation. Moreover, businesses, innovators, and investors foresee the demand and success of the industry and are fueling it with countless dollars and research and development. Ultimately, countries are collectively facing a paradigm shift in the world of transportation.
As a recently emerging player in the game, Colombia has enormous opportunity and changes coming its way. Generally, in Latin America, electric vehicles and transportation is an untapped market. Few countries have invested resources into the industry, and even fewer have adopted comprehensive integration plans for 100% electric transportation in the future. A potential leader within the region's electromobility sector, Colombia can collaborate with its partners to serve as a positive example of future opportunities in Latin America.
Colombia's transportation issues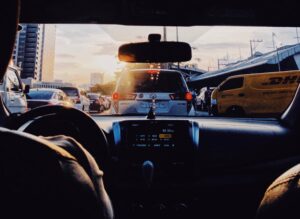 Historically, Colombia struggles with transportation fluidity and pollution. In 2019, the country's capital ranked second in the world for worst congestion, and first in all of Latin America. Experts calculated that Bogota citizens spend 20% of their work day trying to get to and from work. Take 20% of every day, five days a week, and commuters are essentially spending an entire day in traffic. Ultimately, the stagnant congestion harbors an environment subject to extreme air-pollution buildup. 
Air pollution in the country is worsening at an exponential rate. Cities like Bogota and Medellin face health and air quality concerns on a daily basis. Following numerous studies from Colombian universities, researchers found that vehicles running on diesel are the number one source of contamination within Bogota. Moreover, public transportation methods continually leave behind waves of smoke and exhaust. Transportation emissions are the second-highest contributor to air pollution in the country. With further encouragement, exposure, and investments electric vehicles and electricity-based public transportation could greatly improve the concern of pollution in the country. 
National goals
With so much concern and focus on environmental problems and the future of the natural world, Colombia recently outlined plans to reduce national pollution. Included in these plans are goals to lower air pollution and greenhouse gas emissions. Some of the first efforts to reduce emissions include the Pico y Placa law, which imposes driving restrictions on a weekly basis. Every other day, license plates ending in odd numbers can drive, and vice versa for those ending in even numbers. 
Looking to the future, by 2040, the country hopes to have zero emissions. To help achieve this goal, the Ministry of Mines and Energy of Colombia will work to bring half a million electric vehicles to the country. 
Moreover, public transportation in the country is steadily improving. Medellín is already home to Colombia's first electric metro system. Improving both socioeconomic and environmental conditions in the country, the electric metro could make its way to Bogota as well. The government has plans to break ground on the Bogota metro in spring of 2020. his will improve traffic congestion and pollution within the city. 
Incentives to 'go green'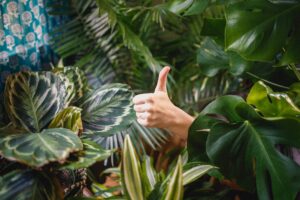 In order to incentivize the purchase and use of electric vehicles, Colombia's government implemented a few benefits for electric vehicle owners. Primarily, tax benefits serve as the biggest incentivizer. The vehicle tax in the country is based on the overall valuation of the car itself, varying anywhere from 1.5-3.5%. However, under legislation concerning the ownership of electric vehicles, the tax rate is lowered to only 1% on the overall valuation of the car. 
In addition to tax cuts, the government also lowered electricity tariffs to incentivize the public. With lower electricity tariffs for those with electric cars, they can easily and affordably charge their vehicles. 
Growth in the industry
Colombia's electric vehicle and electromobility sector are growing rapidly, as it is one of Latin America's most experienced and advanced countries in the industry. Thanks to increased market penetration by electric vehicle companies, popularity and demand for the eco-friendly alternatives in the country is growing. By 2020, experts are predicting there to be at least 38 new models of electric cars available for purchase in Colombia. Moreover, market analysts found that industry sales rose 180% in 2018 alone.
Additionally, enhanced access to charging stations in country encourages electric car purchases. Recently, two Colombian electric companies, Celsia and Haceb, came together to develop the first charging station which adapts to different electric vehicle charging ports. The partnership hopes to have over 130 charging stations available in Colombia by 2020. As an industry leader in Latin America, Colombia could help launch the region's transition to clean energy transportation. 
Electric scooters 
Aside from electric cars and public transport, Latin America, especially Colombia, is seeing an invasion of
electric scooters
. Companies like Lime, Grin, and Movo are taking the country by storm as practical means of transportation, and also as a source of entertainment. Globally speaking, the electric scooter market should reach over US$28.56 billion by 2025, and Colombia is sure to be responsible for a large chunk of this prediction. Dense cities and traffic congestion in Latin America offer the perfect market for electric scooters. City-dwellers can avoid backed up streets and jam-packed public transport to get to where they need to be.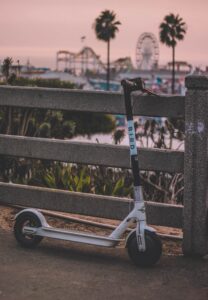 Fueling the country's electric scooter obsession is the recent partnership between Mexican scooter company Grin and Colombian food delivery service,
Rappi
. This mutually beneficial relationship simultaneously increases brand awareness, usage, and loyalty of both platforms. 
Also running the streets of Colombia is the country's very own electric scooter startup: Cosmic Go. Slowly expanding, the company should reach all major Colombian cities soon, further saturating Latin America's alternative transportation market. 
Opportunities in the industry
Colombia is getting on-board the 'clean energy' bandwagon, but it needs the financial, logistical, and creative support from investors and businesses around the world. Promoting electric-based transportation will ultimately encourage motorization and fluidity within the country. With a friendlier and smoother transportation system, foreign businesses and investors are more inclined to come to the country to do business. Experts found that a stronger infrastructure system directly correlates with economic activity, as it improves overall productivity. 
Although Colombia is one of Latin America's electric transportation pioneers, the industry itself is rather well developed. This presents favorable opportunities for investors because they have a general idea of how the sector works and the ins and outs of it. However, they have a ripe, untapped market in which they can reap the economic benefits of a first-mover in the sector. 
Moreover, Latin American collaboration with China
, in general, is increasing. The country is well-versed in the electric transportation industry and could offer lucrative partnerships and deals to the region. Investors in Latin America should stay on the lookout for activity with China in any sector, but especially within the electric vehicle and public transport market. 
Biz Latin Hub can help you entering the Colombian market
At Biz Latin Hub, we provide integrated market entry and back-office services throughout Latin America and the Caribbean, with offices in Lima over a dozen other major cities in the region. We also have trusted partners in many other markets. Our unrivaled reach means we are ideally placed to support multi-jurisdiction market entries and cross border operations. As well as knowledge about Colombias market factors, our portfolio of services includes hiring & PEO, accounting & taxation, company formation, bank account opening, and
corporate legal services
.
Contact us
today to find out more about how we can assist you in finding top talent, or otherwise do business in Latin America and the Caribbean. If this article on the Colombian transport sector was of interest to you,
check out the rest of our coverage
of the region. Or read
about
our team
and expert authors.
The information provided here within should not be construed as formal guidance or advice. Please consult a professional for your specific situation. Information provided is for informative purposes only and may not capture all pertinent laws, standards, and best practices. The regulatory landscape is continually evolving; information mentioned may be outdated and/or could undergo changes. The interpretations presented are not official. Some sections are based on the interpretations or views of relevant authorities, but we cannot ensure that these perspectives will be supported in all professional settings.