Australia has a reputation for being one of the strongest economies in the world. With a GDP of AU$1.69 trillion in 2017 and the fifth freest economy in the world, Australia is proven to be a consistent and reliable country to do business in. Through extensive trade agreements, access to natural resources, and emerging, innovative industries, the country is attracting thousands of foreign businesses and investors to settle down there. 
When engaging in business in Australia as a foreigner, there are many different options and incentives to boost your startup experience. One such consideration is applying for permanent residency. The country offers a variety of business visa options for applicants looking to be permanent residents. Below we give a breakdown of Australia's foreign investor laws and protections, different types of visas available, and the benefits of doing business in Australia as a foreigner.
Investing in Australia – Starting the investment process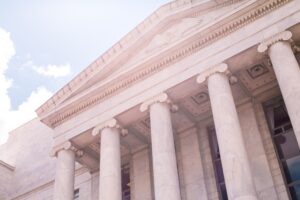 Australia is such an attractive location for foreign investment because of its flexible approach. Investment law is governed is by the Foreign Acquisitions and Takeovers Act 1975 and monitored closely. Applicants can submit their investment proposals online to the Foreign Investment Review Board Website (FIRB). With the application, investors must pay a fee at the time of submission. Once submitted, the process of approval should take no more than 30 days.
With each application, the FIRB and the Treasurer review the investment individually for approval. This helps to ensure the protection and maintained-quality of the nation's industries and the investors. The guidelines for investor approval differ depending on industry and competition in the respective sector. In an effort to avoid monopolies, or too much control coming from one investor, applications are not only reviewed individually, but against others. What comes into question is the character of the investor and economic and communal impacts of the investment. 
Incentivizing investments 
While having a work visa functions for short term visits, having permanent residency in Australia comes with a set of undeniable benefits. Firstly, the country offers foreigners and businesses tax offsets, so as to avoid double taxation. Other incentives are available based on the industry the investor is involved in. For example, within the mining and natural resources industry, the government offers accelerated deductions. These deductions are earned by complying and/or conducting business in one of a series of ways. Activities like producing petroleum and minerals, reusing old mining sites, sustainable environmental practices, establishing 'carbon sink' forests, and others qualify for deductions.
Moreover, there are capital incentives to encourage investors to get involved in the venture capital sector, early stage innovation companies, film and entertainment, and the Junior Minerals Exploration Incentive. Tax credits and discounts are applicable to companies and investors funding research and development projects in Australia. Overall, really any industry an investor gets involved in, there is some type of monetary incentive or deduction taken to further encourage it. 
Moving closer to your assets
After investing time, money, and effort into an Australian industry or business, it's rather common for foreign investors to consider moving to the 'land down under.' There are a series of visas and applications Australia offers to help foreign investors move closer to their monetary assets within the nation.
The first type of business-class visa is the Employer Nomination Scheme, Subclass 186. This visa is for foreign workers that are qualified and possess a strong skill set that is desirable in Australia's job market. To be considered for this particular visa, you must first be nominated by an Australian employer. 
For foreigners with aspirations to startup or expand their existing business to Australia, there is the Business Talent Visa, Subclass 132. To be eligible for this visa, applicants must have a minimum net business and personal assets, as well as a minimum annual turnover rate or minimum amount in funding. Additionally, foreigners who apply for this type of visa are not considered unless they come recommended or nominated by a government entity or organization within Australia.
Finally, foreign business people can apply for the Business Innovation and Investment Visa, Subclass 188. Under this visa, applicants have the right to own and run a startup or existing business in the country. Like the other categories, this visa also requires a nomination or recommendation. Parties will not receive approval unless an Australian government organization, national or local, recommends them for the visa. 
Why move to Australia?
If the list of benefits weren't enough, there are a host of reasons why Australia would be a great place to live and run a business or continue investing. Experts are predicting a steadily growing economy and favorable economic conditions for Australia in the near future. Moreover, an increase in trade deals and partnerships with countries like Colombia, Indonesia, and the entire Pacific Alliance group. Additionally, a worldwide agreement, the Comprehensive and Progressive Agreement for Trans Pacific Partnership (CPTPP), creates relationships between 14 different countries, including Australia.
Hospitable economic conditions and increasing trade connections increase Australia's economic potential greatly. With the help of foreign investors and continued government funding, all parties involved will be swimming in success in the near future. 
Contact us for your help with the move
Australia's attractive economy, flexible legal system, and enticing incentives make it a desirable country for foreign investors and businesses to settle down. Moreover, the country is showing great potential in a handful of emerging markets like mining, education exports, agritech, and fintech. All these and more offer foreign investors lucrative economic opportunities for investment. Moving to Australia then becomes the next step on the path to success.
Whether it be with investment laws, residency laws, and/or financial and accounting regulations, our team at Biz Latin Hub can help you and your business navigate the different complexities and regulations. Our experienced professionals work to create personalized plans and strategies to help ensure success in the market you're entering. Contact us now for more information.