This year has been critical in Colombian politics. In March, the new Congress was elected and three months later, Iván Duque won the presidency defeating former mayor of Bogotá, Gustavo Petro.
The president of Colombia has already made some key ministerial and cabinet announcements. One of the major appointments is of Alberto Carrasquilla as the Minister of Finance; Carrasquilla has also been named the head of the transition team. The fact that Carrasquilla is leading the handover from Colombia´s last president, Juan Manuel Santos, shows that the incoming administration wants to reassure the world about Colombia´s pro-growth and business friendly environment and agenda.
Duque's Foreign Policies
So far, Duque has appointed economists and lawyers to key posts in his administration. Such as naming economist Andrés Valencia as minister of agriculture; lawyer Nancy Gutierrez as minister of interior; economist José Manuel Restrepo as minister of commerce and industry; surgeon Juan Pablo Uribe as minister of health; geologist Ricardo Lozano as minister of environment; economist María Angulo as minister of education; and economist Jonathan Malagón as minister of housing.
Duque´s administration will have to tackle key domestic issues such as justice, tax and pension reforms, as well as the implementation of the Havana peace agreement with the FARC (Revolutionary Armed Forces of Colombia).
Duque's Foreign Policy Agenda 
Duque's first foreign trips were to the United States and Spain, where he met with the leaders in both the private and public sectors. The most pressing issue between Colombia and the United States includes putting a stop to illegal drug trafficking, eradication of illicit crops throughout Colombia, dealing with the ongoing crisis in Venezuela, advancing hemispheric security and fostering economic ties.
During his meeting with the secretary general of the Organization of American States (OAS), Luis Almagro, and the director of the International Monetary Fund (IMF), Christine Lagarde, Duque announced his intentions of withdrawing Colombia from the Union of South American Nations, given the organization´s failure to stop and prevent abuses of power in countries like Venezuela. This gesture sets a clear path for a foreign policy.
Duque has been a strong advocate of both FDI and foreign participation in general. It is clear that now is a great time to look towards Colombia as an attractive jurisdiction to begin commercial activities.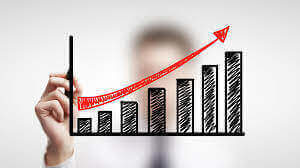 Business in Colombia After the Elections
Since Duque won the country´s vote for the president of Colombia, he has made it clear that his foreign policy will center on reinforcing ties with Colombia´s traditional allies and securing international support for the administration's agenda.
All in all, Colombia´s economy is expected to continue to rise as it has been over the past years. The nation is dedicated to strengthening economic ties with foreign countries, in addition to expanding and diversifying the country´s exports. We will continue to watch the country´s development as the hope for economic growth surges. 
¿Interested in Doing Business in Colombia?
If you are interested taking advantage of the expected growth in Colombia, please contact out local team of local professionals dedicated to helping companies do business in Latin America. Meet our CEO and Entrepreneur or contact us now to see how we can support you in Colombia.
Watch the video below and learn more about the attractive reasons to do business in Colombia.
The information provided here within should not be construed as formal guidance or advice. Please consult a professional for your specific situation. Information provided is for informative purposes only and may not capture all pertinent laws, standards, and best practices. The regulatory landscape is continually evolving; information mentioned may be outdated and/or could undergo changes. The interpretations presented are not official. Some sections are based on the interpretations or views of relevant authorities, but we cannot ensure that these perspectives will be supported in all professional settings.