Peru, home to the famous Machu Picchu and part of the Amazon Rainforest, is a great place to start a new business. In order to incorporate a company in Peru, you first need to know the accounting and tax regulations. Read on to learn about these compliances!
Peruvian Accounting and Taxation – What are the Tax Rates in Peru?
The tax rates in Peru depend on the type of income, whether the company is resident or non-resident, among a few other stipulations. Take a look at our list below for some of the more important tax rules in Peru.
The Corporate Income Tax is 30%

Capital gains are treated as normal corporate income and are taxed at the 30% rate as well

The

Value Added Tax (VAT) in Peru

is 18%

Royalties paid to non-resident and resident companies and interest paid to non-resident entities are subject to a 30% withholding tax

A 4% withholding tax is applied to dividends paid to non-resident companies

A 15% withholding tax is applied to technical services fees to resident and non-resident companies

8% of employees' gross monthly salary must be returned to the Peruvian social tax scheme by the employer. This is required by Peruvian law.

Property tax is imposed up to 1% depending upon the property value

Transfer of real estate is subject to a 3% transfer tax

A minuscule temporary net assets tax of 0.4% is applied to assets over USD$333,000
What are the Accounting Regulations in Peru?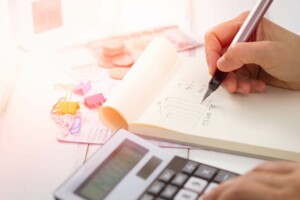 Accounting for your company's activities and financial records is a crucial step in your business operations. Below are a few of Peru's accounting regulations:
All legal entities in Peru must register with the Peruvian Tax Administration (SUNAT).

Every Peruvian business must file an annual tax return with SUNAT in the first week of April following the end of the previous fiscal year.

Peru has signed 6 double tax treaties with Mexico, Canada, Bolivia, Chile, Colombia, and Ecuador.

Operational business losses may be carried forward for up to 4 years or for an unlimited time period. Carryback of losses is not allowed.

It is important to be knowledgeable about your corporate and personal tax obligations within your country of residence and within Peru so you are able to fulfil them annually.
Managing your Taxes and Accounting in Peru
Learning the ins and outs of Peru's tax and accounting requirements will make it easier to understand how to budget and it will help you to understand what you will have to handle when tax season rolls around.
If you would like more information on the accounting regulations or tax laws in Peru, Biz Latin Hub has a group of experts that can offer you legal guidance for your business in Peru. We offer a gamut of business services to fulfil your business incorporation needs. Contact us now for help in setting up a successful company in Peru.
Discover how Biz Latin Hub's market-entry services can be useful for a successful entry into LatAm.