Learn about the process of trademark registration in Uruguay. Uruguay presents access to local talent and new clientele entrepreneurs and companies looking to expand their commercial operations abroad. For many companies, legally protecting their brand and image is of vital importance to their future commercial success. When operating in a foreign country and in a foreign language, this process becomes more difficult and the need to work with a local partner to ensure your brand and identity is protected becomes clear.
In this article, our legal team in Montevideo provides a clear and simple explanation of the procedure for trademark registration in Uruguay.
What is a trademark in Uruguay?
A trademark is any sign, image, logo, design, slogan which identifies products or services of a particular entity or person as separate from others. Its registration confers the exclusive ownership and right of use.
Trademark Registration: Steps to Register a Trademark in Uruguay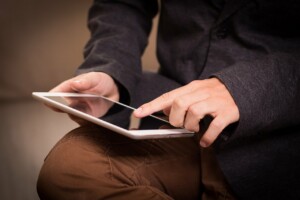 There are 7 key steps to register a trademark in Uruguay. Note that it's a good idea to conduct a thorough trademark search before beginning your application.
1. Background search
Prior to the registration of a Trademark, a background phonetic search is recommended to find out if there are any similar or identical trademarks already registered in Uruguay and to find additional information concerning whether or not to file a trademark registration application. This is not a mandatory step, but it is highly recommended based on our professional experience.
2. Application, submission and fees
Upon filing the application, you are entitled to the 'priority right' which gives preference to the trademark. The filing of a trademark application is a simple process in Uruguay, and only requires a signed authorization letter and detailed information regarding the trademark.
3. Procedure examination
The trademark office examines the application and verifies that it meets the requirements and that all procedural and administrative matters have been completed, i.e that the application fee has been paid and that the application form has been correctly filled.
4. Trademark publication
From here, the trademark application is published in the Official Bulletin of the Industrial Property Office.
5. Oppositions
After the application publication, there is a period of 30 calendar days (which is final and which cannot be extended), for the filing of oppositions to the trademark registration.
6. Substance examination
In this step, the Trademark Office examines the application to determine whether or not there are any oppositions, whether it infringes on any laws or whether it is identical or similar to other registered or filed trademarks.
7. Resolution of the trademark application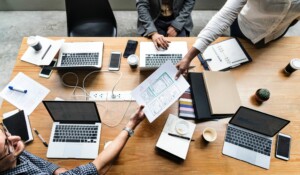 Once it has been decided that there are no reasons to deny the application, the trademark is registered and you are given a registry certificate (an ownership certificate) which is valid for 10 years. This certifies that you have the right to own the trademark and gives you the right to exercise the trademark rights granted to you by the national law.
Registration Renewal
The trademark registration in Uruguay is valid for 10 years. Trademarks may have an indefinite use if they are renewed every 10 years. In order to do this, the renewal application must be filed six months before the expiration of the registration. The Uruguayan Law No. 17,011 allows a grace period, where you can apply the renewal of the trademark within six months from the expiration of the registration. It should be noted that the renewal in the grace period is more expensive than renewals completed within the regular period.
Transfer
When you have a trademark, you own an intangible and incorporeal asset; as such, it may be assigned, sold, pledged and/or inherited. Trademark rights or the rights granted by a trademark registration application may be transferred partially or in its entirety. Such an assignment must be made in writing and must be filed before The Transfer Registry Office.
Important Note: Upon publication of the trademark, it may be subjected to opposition by external parties that hold a similar trademark. This is the reason why it is important to conduct a background search before moving ahead with the registration. This opposition must be responded to in order to avoid the denial of the trademark application. Intellectual property rights are very important for every type of person (natural or legal) since it is a valueable competition tool that offers persons the opportunity to clearly differentiate their services and products from others in the market.
New trademark regulations in Uruguay
On October 7, 2014, the Official Gazette published the Decree No. 277/2014 that regulates Sections 189 to 189 of Law No. 19,149 relating to the mandatory use of trademarks in Uruguay. Regarding the enactment of said rule, as of January 1, 2019, any physical or legal entity that proves to be the holder of a direct, personal and lawful interest, shall be entitled to a cancellation action against a registered trademark when it is found that it has not been used for a term equal to or greater than 5 years, from the date it was granted.
Need help with your trademark registration in Uruguay?
For business, large and small, national and international, intellectual property rights are something that should be taken seriously. Trademarks are useful tools that afford persons the opportunity to clearly differentiate the services and/or products offered by others in the market.
If you are interested in the registration of your trademark in Uruguay or need tailored business services to enable your operations, contact the experts in Biz Latin Hub. Get in contact with a member of our team today at [email protected]to see how we can support you.
Learn about our team and expert authors.