It is imperative that investors know and understand the 6 key steps of company formation in Mexico in order to successfully begin commercial activities within the Mexican economy.
Mexico is widely cited to become a top-ten economy in the world within the next decade. Over recent decades, Mexico has become an increasingly low risk, high growth economy providing an attractive environment for business. This is attributed to consistent GDP growth, weak peso, expansion of the middle class, and an increase in security and safety. These factors have allowed for domestic business growth, whilst at the same time attracting international investment. In June 2019, Mexico's FDI reported a record-breaking surplus of USD5.1 billion.
These factors contribute to a surge in foreign investment for investors eager in doing business in Mexico. The biggest obstacle is that many foreign investors are unsure where to begin. Understand the process for company formation in Mexico to effectively and efficiently begin commercial activities in the country.
Do I need a Legal Representative to form a company in Mexico?
Mexican law mandates that foreign investors must appoint a legal representative for their company formation in Mexico.
A Legal Representative is an individual who is either a Mexican national or a foreigner with the legal right to work in Mexico, who will represent and act on behalf of the company. They will also be responsible for communicating between government organizations and private entities. This process can be a lengthy and complex procedure, due to the requirements involved. It's highly recommended to have a legal representative in Mexico to act on your behalf to successfully establish the company with efficiency.
6 key steps for company formation in Mexico
1. Decide on which Mexican Legal Entity to use
One of the key components of company formation is to establish a legal entity. Most investors choose to establish a stock corporation which is a for-profit company, where each of its shareholders owns a part of the company through shares of stock.
This process can be a lengthy and complex procedure, due to the requirements involved. It's highly recommended to have a legal representative in Mexico to act on your behalf to successfully establish the company with efficiency.
The two main corporations are, Sociedad Anónima (SA) and Sociedad de Responsabilidad Limitada (S de RL), known in English as Corporation and Limited Liability Company (LLC). Some of the main differences between these two legal entities include:
SA requirements are designed to benefit larger companies, whereas S de RL is designed for small-medium companies.
SA shareholders will be held liable to the amount invested plus personal assets; S De RL partners will only be held liable for the amount shares invested.
SA has an unlimited number of shareholders; S de RL is limited to a maximum of 50 partners. Both stock corporations have a minimum of 2 shareholders or partners.
2. Decide on a company name
Finding a company name can be a difficult and tedious process as the business name you desire may not be available in Mexico.
Therefore, it is important to develop 3-4 names for the business and order it in preference, before submitting it to the Ministry of Economy.
If you wish to translate your current business name directly into Spanish then make sure you consult with a Spanish-speaking national to ensure the Spanish Business Name reads well and is the right fit for the company
3. Create the company by-laws
Developing company by-laws plays a crucial step in company formation in Mexico. The by-laws are designed to specify who in the company has the power to make decisions legally on behalf of the company. This may also include the breakdown of the day-to-day decision making of the business. The owners will create and develop the by-laws, outlining the commercial activities of the company.
It is common for foreign investors to assign a Power of Attorney (POA) in Mexico to act on behalf of the company for executing these decisions. A POA provides a safety net for foreign investors knowing they have a qualified local expert acting on their behalf. This will also help to avoid any complications when implementing the by-laws.
Once the by-laws have been finalized, the POA, that has been given the power to sign the bylaws will sign on behalf of each shareholder. Public Notary will need to act as a witness for this. Once this has been done, The Public Registry of Commerce will need to receive the company by-laws.
4. Obtaining a fiscal address
It's a legal requirement for your company to establish a fiscal address within Mexico. This establishment will need to be registered with the Servicio de Administracion Tributaria (SAT), which is known in the US as the Internal Revenue Service (IRS).
For all business communications including tax purposes and mailing this address will be used.
5. Obtaining a Tax Identification
Your newly formed company will need a tax identification in order to conduct business in Mexico. The tax ID can only be obtained by a Mexican resident or citizen only. If this is not possible then, appointing a POA in the by-laws to acquire the tax ID on the company's behalf. The individual will need to go to the tax authority with the deed of incorporation.
It's crucial to obtain a tax identification during company formation in Mexico as you won't be able to begin your commercial activities without it.
6. Opening a corporate bank account
The process to open a corporate bank account will depend on each bank's policy. Generally speaking, you'll need to provide the Act of Incorporation and company bylaws to the bank.
You must ensure that you have the legal representative that was given the authority to open and manage a corporate bank account to do this process on your behalf.
Once the documents have been reviewed by the bank, the legal representative will need to then provide their photo identification, the company's tax ID, and 'Proof of Fiscal Situation,' a document that proves the tax ID is active. The bank will then review your application to open a corporate bank account
It is important to note that the bank may require the legal representative to sign an Anti-Money Laundering legal document in order to prevent any illegal activity occurred by a company through monitoring financial transactions.
How long will it take to successfully incorporate your company in Mexico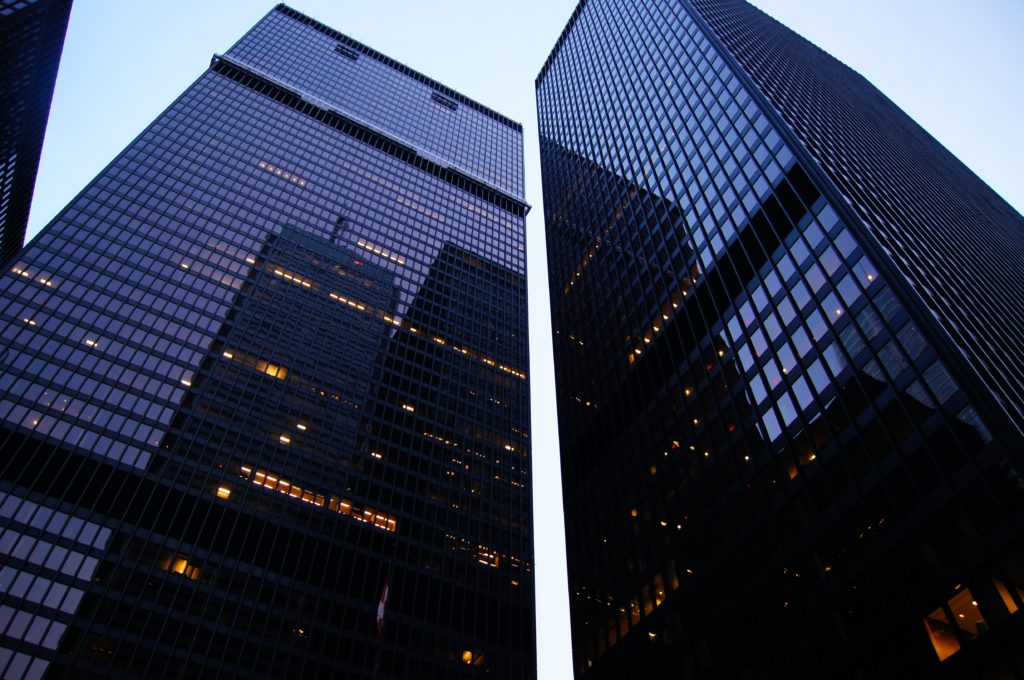 The duration of company formation takes around two-to-three months, depending on if the company formation steps are followed correctly and the legal representative is a local expert.
The complexity of company formation in Mexico can be overwhelming and stressful for investors. Fortunately, there are knowledgeable and experienced local corporate legal service providers that can assist foreign companies are successfully incorporated and can operate in complete compliance with local law.
Contact Biz Latin Hub for support with your company formation in Mexico
In Mexico, company formation is complex and requires due diligence to ensure the success of market entrants.
Biz Latin Hub ensures your company is fully compliant with local regulations and can operate with minimal delay. Offer a range of market entry and back-office services to support your commercial success in Mexico. The Biz Latin Hub team is built of a well-experienced, bilingual and knowledgeable accountants and lawyers striving to offer premium service.
The Biz Latin Hub team of local and expatriate professionals offers responsive, tailored legal and accounting solutions in Mexico where procedures tend to be lengthy and complex. If you are wanting to set up a company, then Biz Latin Hub is your professional partner.
Reach out to our team of local experts for advice and comprehensive market services.
Learn more about our team and expert authors.