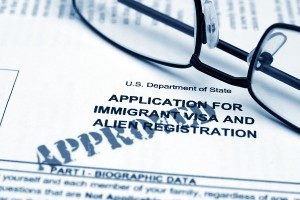 The Peruvian authorities have passed a new immigration law; Decree No. 1359 came into effect 7 January 2017 and its regulations, Supreme Decree No. 007-2017-IN, came into effect on 27 March 2017.
This new legislation involves a number of changes, notably for foreigners living in Peru. The key objectives of the changes are to simplify the immigration law whilst protecting the fundamental rights of foreigners and nationals. Above all, the legislation seeks to strengthen national security.
This article will give you up to date information on the new immigration law in Peru and aims to help foreigners gain a better understanding of the new regulations. If you want more information on Peruvian visa processes, check out the presentation we have ready for you here on our site!
Immigration Law Peru – The Main Changes Of The New Law
One of the most important changes is that foreigners now for the first can be employed with relative ease within both the public and private sector through employment or service contracts. On top of that, the new law guarantees foreigners the same rights as they guarantee to Peruvian nationals.
Due to these changes, highly qualified employees can now benefit from a resident status as quality researchers. Additionally, the new law allows them to generate income independently or dependently in the public or private sector. The length of this new residents status is (1) year and is renewable.
In order to protect the national security of the country another key change has been made; from now on, immigration has the right to sanction foreign nationals with fines, compulsory exit or even expulsion, which can all lead to getting barred from entering the country for up to (15) years.
Reasons for expulsion are:
Undermining the nation's cultural heritage

Not complying with the mandatory exit imposed

Presenting false documents to the authorities.
Finally the new law will also create a new Immigration Information Registry. It consists of an electronic database and an integrated information system that records foreigners and nationals personal information to ensure the legality of civil, judicial, labor, commercial and contractual links.
Main Changes for Different Types of Visas
Some changes have been made to the rules and requirements for different types of visas in Peru. Those are listed below.
Investor Visa:
A foreigner has to invest S/500,000.00 into an existing Peruvian company or a newly incorporated company.

The foreigner can only serve as a manager or a company director.

The investment is no longer supported through the transfer of shares.
Working Visa:
A foreigner can carry out work activities in a subordinate way (with a work contract) or independent (with a service contract), in both the public and private sector.

In the case of a service contract, a foreigner must have his National Register of Taxpayers (RUC) – provided by SUNAT active.

In both cases, the length of the Visa is (1) year and renewable.
Retirement Visa:
A foreigner must prove a retirement pension or permanent income from a Peruvian or Foreign source.( The amount will be established by Immigration)

The length of Visa is indefinite.
Biz Latin Hub can support you in Peru
At Biz Latin Hub, we offer corporate legal services throughout Latin America, and have a lawyer in Costa Rica ready to assist you.
We are a professional services provider with a comprehensive portfolio of back-office services that also includes company formation, accounting & taxation, hiring & PEO, and visa processing, meaning we can tailor a services agreement to suit any need.
Contact us today to find out more about how we can assist you.
Or read about our team and expert authors.
The information provided here within should not be construed as formal guidance or advice. Please consult a professional for your specific situation. Information provided is for informative purposes only and may not capture all pertinent laws, standards, and best practices. The regulatory landscape is continually evolving; information mentioned may be outdated and/or could undergo changes. The interpretations presented are not official. Some sections are based on the interpretations or views of relevant authorities, but we cannot ensure that these perspectives will be supported in all professional settings.