Latin America shows strong signs of continued development and increasingly progressive legislative changes. Government agendas are steered towards offering a more facilitative business environment for foreign entrepreneurs and investors.
Part of the region's increasing appeal to the outside world is its strong economic representation via trade blocs, such as the Pacific Alliance and MERCOSUR. Both of these groups offer great economic opportunities and benefits for members and associate countries.
We explore the benefits of setting up a business in a Pacific Alliance member country.
Who is the Pacific Alliance? Why do Business with the Pacific Alliance?
The Pacific Alliance is a regional trade bloc in Latin America, comprised of member states Chile, Colombia, Peru and Mexico. Each of these countries shares a border with the Pacific Ocean, forming part of the 'Pacific Rim'.
The idea to form an alliance was posed by former Peruvian President Alan García Pérez, who also extended the invitation to Panama. The alliance was officially established in 2011 on the foundations of the Lima Declaration. Panama engages with the Pacific Alliance as one of the 55 Observer states. Associate members include Ecuador, Costa Rica, Australia, Canada, New Zealand and Singapore.
What does the Alliance stand for?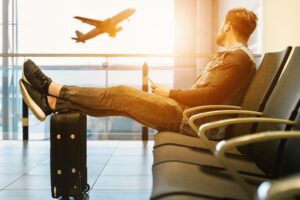 The Pacific Alliance targets deeper integration between member states in international trade, and people-to-people connections and movements. Study exchanges, participation in social and commercial exhibitions, tourism, research are all areas for cooperation between member states, in order to develop theirs and each other's economies and drive fair competition.
At the 2011 signing, President Pérez stated "our countries express 55% of Latin American exports… This is not a romantic integration, a poetic integration, it is a realistic integration before the world and towards the world."
The Pacific Alliance is also geared towards building connections between people and businesses in the Asia-Pacific.
Valuable collective economy
Collectively, the four countries represent the eighth largest economy in the world. They represent 37% of the region's GDP and account for 52% of its trade. The alliance also attracts around 45% of Latin America's foreign direct investment (FDI).
Businesses operating in this space therefore enjoy access to around 225 million people, with mechanisms put in place by the alliance to ease the flow of goods, services and people across borders.
Further to that, all four member countries are within the 7 largest in Latin America. Their strengths show in mining, agriculture, manufacturing, and tourism, among other emerging industries such as financial services. The diversity of local demand and commercial opportunity makes any one of the alliance's member countries an ideal place to nurture a new business, especially one that intends to move goods and services into nearby markets.
Achieving integration
The trade bloc outlines deeper integration as one of the key drivers behind its initiatives, and number one on the list of priorities for its 2030 vision. This vision advocates for the establishment of clear fiscal, tax and financial regulation framework to create a facilitative space for investment, infrastructure development, natural disaster response capability, and SME growth.
Clear and consistent standards demonstrate discipline and improve business confidence. This is especially so for foreign entrepreneurs who may find legal and tax system differences confronting when considering an expansion.
Additionally, the Pacific Alliance is advocating joint strategies for risk management, innovation and technology, and sustainable development.
As an integrated economic force, the bloc therefore offers the perfect platform for launching into the rest of Latin America.
Trade opportunities
With integration at the forefront of the Pacific Alliance agenda, businesses can be assured that greater connection and reduced barriers to trade will remain a constant in this bloc. It members are high performers in several sectors, but also open room for innovation and development.
Working in a member country will mean a more expansive reach into surrounding markets, and a bright future in terms of potential upcoming international connectivity.
Prospective members indicate further potential
The Pacific Alliance has caught the attention of the world, and other countries are seeking accession to the same trade benefits as its members.
Australia has been one of the most vocal about its interest to join the Alliance. Two-way trade between the bloc and the South Pacific nation-state reached AU$5.8 billion in 2016, which is double the amount of goods and services exchanged a decade ago. In June 2019, an Australia-Colombia Policy Dialogue held in Bogotá raised again the interest of the country to join its Pacific counterparts in securing 
Canada, Costa Rica, New Zealand, Paraguay and Honduras are also seeking membership, and Guatemala and Argentina have made noise about their interest in accession. This would connect some members of trade bloc MERCOSUR with the Alliance, which could be greatly beneficial in terms of achieving access to additional optimized business and trading conditions. MERCOSUR is regarded the fifth largest economy in the world.
This will open up new and exciting markets for business activity – make sure to prepare your commercial operations towards increased global engagement.
Contact us for help
The Pacific Alliance and its Associate and Observer counterparts offer a great deal of support for new and expanding businesses of all sizes moving into the region. Its comprehensive plan for integration and freeing up trade between its borders fosters a thriving business environment that subsequently attracts immense levels of investment.
Take advantage of the opportunities this trade bloc offers by setting up in the region. Biz Latin Hub, a market leader in market entry and back-office services, can help you. We offer expert guidance and assistance for businesses expanding into the region, and what they need to know to stay compliant with local law.
Contact a member of our team today here at Biz Latin Hub for personalized assistance.
The information provided here within should not be construed as formal guidance or advice. Please consult a professional for your specific situation. Information provided is for informative purposes only and may not capture all pertinent laws, standards, and best practices. The regulatory landscape is continually evolving; information mentioned may be outdated and/or could undergo changes. The interpretations presented are not official. Some sections are based on the interpretations or views of relevant authorities, but we cannot ensure that these perspectives will be supported in all professional settings.