Panama, the small country in Central America, with a population of just over 4 million people, undoubtedly plays a disproportionately crucial role in the global market for a country of its size. Far more than simply being a world famous "Tax Haven", Panama has recently emerged as a country offering huge commercial benefits in a variety of industries. As the interest in doing business in Latin America grows, it seems that Panama is often investors preferred commercial jurisdiction in the region for a variety of reasons. 
If you are considering incorporating a company and beginning operations, then keep reading and learn about some of the great reasons to do business in Panama. 
1) Incorporate in Panama – A Powerful International Trade Platform
Geographically, Panama is incredibly conveniently situated. Panama, a narrow strip that links North and Central America to the South American continent is perfectly located for regional trade. It also has direct access to both the Pacific and Atlantic oceans, which means that trade can reach most destinations in the world. The Panama Canal, an influential spot for maritime trade, has made Panama a leader in exports to the northern tip of South America. In 2016, it exported an impressive US$8.8 Billion, with major destinations being the United States (24%), as well as Venezuela and Ecuador (6.8%), neighbours Guatemala (6.2%) and Japan (4.4%), showing an expansion into the Pacific trade zone. Major exports include chemical products such as oxygen compounds and sulfonamides (accounting for over 18% of exports), passenger and cargo ships (9.8%) and packaged medication (8.2%).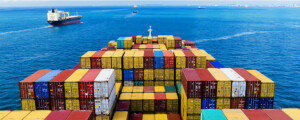 The country benefits from many regional trade agreements, such as the European Union – Central America Association Agreement. The British government website says that "The Panama Canal and its ports infrastructure is collectively the largest in Latin America" and highlights the importance of the Colon Free Zone, a free port in the Panama Canal complex.
2) Emerging Industries
Despite being most famous for its offshore system, Panama has made significant grounds in recent years with regards to establishing a more varied and comprehensive economy. Panama was voted the 33rd most attractive country in terms of attractiveness for clean energy investment by ClimateScope. This score is impressive when considering that the report ranks 71 countries in the world, but with further analysis of the information provided by the ambitious institution, it appears that Panama is a hugely exciting opportunity for foreign investment. A high score is given for the country's "Enabling Framework", i.e, the ease with which energy projects can be initiated, as well as the rank given to the pricing and cost of services means that Panama is ranked 8th in this criteria. However, the country ranks significantly lower in terms of Greenhouse Gas Management and Investment. This suggests that there is huge potential for further FDI to improve the infrastructure and make the country's green energy sources more efficient.
The point highlights just one example of the industries that Panama is slowly penetrating and influencing. This, of course, is by no means exhaustive. Panama is proving a major player in a number of other industries and is known for having a very strong services market, constituting nearly 75% of the economy.
3) Hugely Competitive Tax Rates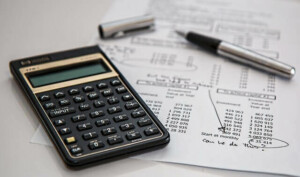 Panama is the second most popular country in the world to register a company, with over 500,000 companies having bases in the small nation. Only Hong Kong has more. Despite the strong connections and emerging industries being factors, it must be acknowledged that the main attraction for many companies is the local Panamanian tax system. The highlight for many companies is the territorial tax system utilised in Panama. It means that only business that is billed on Panamanian soil will be subject to income tax. This means that for any company's offshore accounts, they are able to receive income-tax free on most earnings. Equally, rates themselves on earnings that do require income tax are highly competitive. The top bracket is only 28%!
Furthermore, Panama has a very low VAT (7% on most goods) and offers a number of tax cuts for residents.
4) An Easy Company Incorporation Process
Compared to other countries in Latin America, which are known for having quite complicated and overly bureaucratic company formation processes, Panama is a particularly inviting jurisdiction to incorporate an offshore company. The simple process can be summarized by the following 4 steps:
Organise the name and structure of your company

Draft and sign the company bylaws

Register your company with the public institutions

Open corporate bank account
Furthermore, there are many other advantages to the formation process in Panama. One of the most important features of Panama's laws concerning foreign investment and company formation is the high level of anonymity, privacy and protection granted to anybody with company and bank account in Panama. There are many examples of laws that insulate investors and that facilitate a smooth and stress-free business operation.
5) Bilingual Local Population
In every country in Latin America, cultural differences and languages barriers can be very intimidating for foreign investors. Communication is key in all aspects of business, from the fair treatment of employees to the nuanced understanding of clients in a meeting. Panama is a perfect country for non-Spanish speaking entrepreneurs as large swathes of the population are bilingual in Spanish and English. Estimates of official bilingualism vary from 8% to 14%, however, it must be noted that the vast majority of workers in professional sectors will have an excellent proficiency in English. The importance of bilingualism in Panama is shown by the new official state policy that increases the level of English across all levels of education.
Want More Information Regarding the Incorporation of a Company in Panama?
Panama is an exciting jurisdiction, full of business opportunities and blessed with a welcoming business environment. The economy continues to grow and is constantly evolving, presenting many new investment opportunities.
Reach out to Biz Latin Hub for personalised market entry and back-office support to assist you with any questions or doubts regarding the company incorporation process in Panama. Contact us now, or visit our website at bizlatinhub.com to see how we can support you and your business in Panama. 
For more information on offshore companies in Panama, check out the following video: