As part of New Zealand's company formation process, you must choose a business structure or 'legal entity' to operate. These legal entities in New Zealand directly influence how your company will be governed, how many shareholders you need, and other corporate legal and tax compliance requirements.
We outline the key steps to forming an LLC in New Zealand, and the characteristics of an LLC that make it the most attractive option for investors.
Why form an LLC in New Zealand?
Many companies expanding into the South Pacific are considering New Zealand's productive commercial environment, stable political climate and international connections with powerful Asian markets. These elements, and an increasing aptitude for technological development and innovation, are encouraging multinationals, and other entrepreneurs and investors into the country to do business.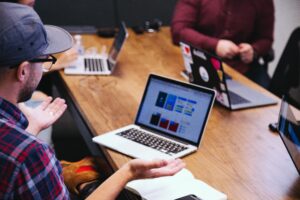 New Zealand's domestic market, though small, is highly responsive to new business, and you'll quickly be able to identify your target market and gauge your future commercial success. Plus, as a trading company, you'll enjoy preferential access to a number of international markets. New Zealand has 10 free trade agreements (FTAs) in force currently, another 5 that are soon to come into force, and 8 currently under negotiation.
New Zealand is proactive about providing opportunities for local and foreign businesses expanding into its territory. Forming your LLC in New Zealand means enjoying wide-ranging inter-agency support, and a high level of international connectivity to ensure your success.
Characteristics of the Limited Liability Company
The Limited Liability Company in New Zealand possesses the same fundamental characteristic of LLCs in many other countries: forming an LLC in New Zealand means the personal assets of the business owner are protected from company liability.
Other benefits and characteristics include:
100% foreign ownership is allowed

A minimum of one shareholder

A minimum of one Director to manage the LLC

Zero minimum share capital is required

The company name must include the word 'Limited,' or the 'Ltd' abbreviation at the end

Your LLC in New Zealand must have a locally registered address

Regular shareholder meetings are required, and the first one must occur within 18 months of the company's life.
More generally speaking, forming an LLC in New Zealand means doing so in one of the easiest countries in the world to start a business. 
Steps to forming your LLC in New Zealand
There are several different legal entities in New Zealand that you can choose from to form your company. 
However, if you already know that you want to form an LLC in New Zealand, the next steps are as follows.
1. Appoint a legal representative in New Zealand, and grant them Power of Attorney
Choose a trusted local expert to be your legal representative in New Zealand. Your legal representative will act on behalf of the LLC in all legal aspects. This person must have the best interests of the company at heart.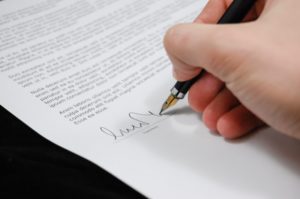 Once you have chosen your legal representative, you must draft and sign the Power of Attorney (POA) document. This document gives your legal representative the power to make legal decisions for your company, including supporting the company formation process. 
With the POA document, you can decide the extent of the legal representative's power. However, be careful not to restrict their abilities too much, as this will inhibit your company's ability to make decisions quickly and effectively.
2. Draft and sign the bylaws of your LLC
You'll need to draft company bylaws as the next step to forming an LLC in New Zealand. These bylaws are the constitution of your Limited Liability Company; they must define its shareholder/governance structure and how it will operate.
To ease the company formation process, New Zealand doesn't require that you create an entirely unique constitution or set of bylaws. If you decide not to create your own constitution, your company will be governed by the Companies Act 1993 by default.
3. Register your LLC online
New Zealand makes life easy for expanding businesses and entrepreneurs by offering an integrated online platform to register your LLC. This platform is called RealMe.
You'll need to set up a RealMe login to register your business online. Once you have this, you can use your RealMe login to:
check the availability of your desired company name by searching the Companies Register 

reserve the name for your LLC

register your LLC.
This process costs NZ$105 plus GST.
Registering your LLC online will automatically generate your New Zealand Business Number (NZBN). This number verifies to stakeholders that your LLC is formally registered with the New Zealand Companies Office.
With RealMe, you can also register a trademark in New Zealand for your business ideas and inventions, and file annuals returns for your LLC. 
4. Obtain a tax identification number
Once you have registered your LLC online, you'll need to obtain a tax identification number through the country's tax agency, the Inland Revenue Department. Once you have a tax identification number for your LLC, you can register for GST and other relevant corporate taxes, and also as an employer, if you need to hire staff.
Your RealMe account will keep you informed of when your annual tax returns are due.
5. Open a corporate bank account and make your initial investment
Operating out of a corporate bank account keeps personal and company finances separate. 
This process can take around 90 days in New Zealand, due to recent changes to the country's Anti-Money Laundering and Countering Financing of Terrorism (AML-CFT) law. Under this law, banks must undertake more thorough due diligence checks on individuals and company shareholders and directors.
Many international banks operate in New Zealand, so you may be able to reduce processing time by opening a local corporate bank account with a bank you are already connected with.
Make sure to have the following information on hand when you apply to open a corporate bank account:
Documents detailing your LLC's operations (this can include websites, brochures, and examples of invoices and contracts)

Information about the suppliers and clients of your LLC

Details of your LLC's shareholder(s) and director(s).
Once you have your corporate bank account in New Zealand, you can make your initial company investment and begin operations.
The costs associated with opening a corporate bank account in New Zealand vary among banks.
Required documentation 
You'll need to submit the following documentation when forming your LLC company in New Zealand:
Contact details for your LLC, such as email and physical addresses, and any relevant mailing address, if different.

Details of your company director(s)

Details of your shares and shareholders

Tax identification information.
Form your LLC in New Zealand with seasoned professionals
New Zealand offers one of the most straightforward company formation processes in the world, with simple requirements and many commercial benefits, such as 100% foreign ownership.
Nevertheless, when forming your LLC in New Zealand, you'll want to partner with local legal experts who can assist you in this process, and make sound decisions in the best interest of your company.
At Biz Latin Hub, we offer robust legal representation and other corporate law and accounting services. Our team of local and expatriate experts have the depth of knowledge and experience to guide your business through New Zealand's corporate regulations, and ensure your Limited Liability Company is fully compliant every step of the way.
Reach out to us here for more information about how we can support your company formation needs.
Learn about our team and expert authors.
The information provided here within should not be construed as formal guidance or advice. Please consult a professional for your specific situation. Information provided is for informative purposes only and may not capture all pertinent laws, standards, and best practices. The regulatory landscape is continually evolving; information mentioned may be outdated and/or could undergo changes. The interpretations presented are not official. Some sections are based on the interpretations or views of relevant authorities, but we cannot ensure that these perspectives will be supported in all professional settings.