Brazil has the largest economy in Latin America, is home to approximately half of the region's population. In the second quartile of 2018, Brazil's GDP rose by 2.26% from 2017. In addition, Foreign Direct Investment (FDI) inflows reached over US$62 million in 2017. It continues to be an attractive jurisdiction to do business in, having an abundance of potentially lucrative opportunities available to investors. The most prominent expanding industries in Brazil are Renewable Energy, Oil, and Gas, Agrobusiness, Health, and Automotives. There are also several unexplored industries that can be exploited by investors in Brazil. One such emerging industry is the Textile Market and Fabric Industry.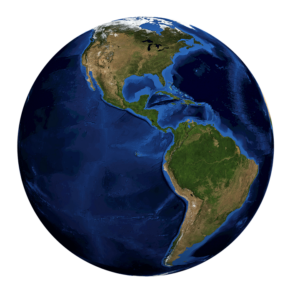 There are several different types of companies/legal entities in Brazil and the type of company must be chosen according to the needs of the business and which legal framework fits the business model. However, one of the most common Brazilian legal entity is a Limited Liability Company (Sociedade Ltda.). This type of company requires two or more shareholders (individuals or legal entities) who are liable according to the amount of capital they have invested in the company. 
Forming a Brazilian Ltda. can at times be a complex process but provided you have the advice and support from a local legal partner and that you comply with the necessary requirements outlined below, the incorporation steps are relatively straightforward.
Continue reading for answers to FAQs about forming a Ltda in Brazil.  
Essential Guide – Brazilian Company Formation (Ltda.) Fact Sheet
Is foreign ownership allowed?
– Yes, up to 100% foreign ownership is allowed
Can the company sponsor foreign employees?
– Yes. However, the company must employ (2) Brazilian nationals for every foreigner hired as well as comply with minimum capital requirements.
Are there capital controls?
– No. However, foreign investments must be registered before the Central Bank in Brazil.
What is the minimum amount of shareholders?
– There must be at least (2) shareholders
Is a fiscal address and legal representation required?
– Yes
How long does the process take (including the opening of a corporate bank account)?
– Between 12 and 16 weeks 
Key Company Incorporation Steps in Brazil
Draft and Sign a Power of Attorney (POA)

Obtain local tax ID numbers for shareholders (CPF for natural persons and CNPJ for legal entities)

Create the company bylaws

Register the business

Obtaining a company tax ID number

Obtaining a local company City Hall and/or state tax ID number(s)

Open a company bank account

Deposit of the required minimum capital to activate the account

Register the investment (i.e the company share capital) with the Central Bank Of Brazil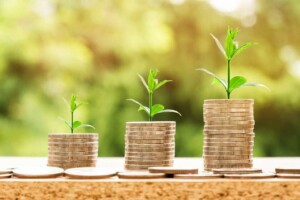 Company Share Capital?
The company share capital is the amount of capital subscribed by the shareholders during the company formation. The share capital may be relevant if and when applying for bank loans, working in joint ventures or bidding on government contracts. The value of the share capital can impact the ability to be granted loans; a company with a high share capital will have a greater chance of being granted a substantial loan than a company with a low share capital. The share capital can be increased or decreased at any point, but the share capital should be a sensible number that reflects the company's size.
In Brazil, for a Ltda, there is no minimum amount required by law, yet most companies subscribe at least USD$500. 
If the company wishes to sponsor foreign employees' visas, a minimum share capital of R$600,000 will be required per foreign employee. That means that if you wish to hire (3) foreign employees, your company share capital must be at least R$1,800,000. Furthermore, for every foreign employee hired, the company will also have to hire 2 Brazilian employees.
Also, if the shareholders wish to apply for an investor's visa, their capital contribution must be of R$500,000 (or R$150,000 if the company will invest in technological innovation).
Legal Requirements in Brazil
Local Director
The local director acts as the "legal face" of the company and is the signatory for all company operational activities; in-turn, they have the legal responsibility to ensure the good operation and standing of the company. In doing so, the individual assumes certain personal legal liabilities and hence it is a position that is not taken lightly. This person must be either a Brazilian national or a foreigner who legally resides in Brazil. 
Fiscal/Legal Address?
A fiscal/legal address is a minimum statutory requirement for all legal entities in Brazil and is registered with the Brazilian tax authorities (RFB). This will be the registered address of the company, and as such, will be used for all official communication such as mailing and tax purposes.
Next Steps
Brazil is the perfect place for businesses to set up a company and invest in a strong, growing and diverse economy. It has extensive natural resources and its geographic position means that it is ideal for trading with other Latin American countries. Furthermore, Brazil has some major infrastructure projects as well as numerous goods and services industries that are rapidly expanding.
If you are interested in forming a Ltda. in Brazil and would like tailored support and assistance, contact us now.
Interested in learning more about opportunities in the Latin American mining sector?