Panama is the world's second most popular country to incorporate a business. It is the registered domicile for over 500,000 corporations and foundations.
Additionally, 41 of Panama's banks are recognized among the top 100 banks in Central America.
Panama also put itself on foreign investors' radars with the introduction of the Friendly Nations Visa in 2012. Fast-tracked entrance processes and ease of incorporation provide an appealing option for foreign investors looking to establish a local business.
Read on to find out how to get your commercial operations off the ground in Panama.
Why Panama for Business Incorporation and Banking?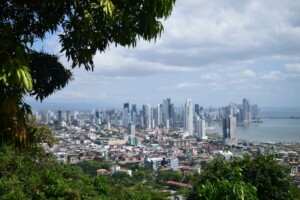 Panama is famously dubbed the Hub of the Americas, thanks to its strategic geographical location. The Panama Canal connects Latin America to some of the largest markets in the world.
On top of this, Panama enjoys a strong, stable economy. Its logistics and financial industries are highly competitive on the world stage
Panama's trading environment is perfectly pitched to foreign investors. Growing government responsiveness to foreign investment has resulted in a paring-back of bureaucratic processes around company formation. Panama advertises streamlined visa processing for 50 countries, and business registration that can take as little as two months.
With the assistance of a legal firm in the country, you should be able to go from submitting articles of incorporation to trading in a matter of months. You don't have to be in the country during or after the incorporation process.
Incorporating a company – understanding business entities
Get help in understanding the various types of companies in Panama. The most common business entity is a Sociedad Anónima (anonymous society).
Sociedad Anónima allows for one or more shareholders whose liability corresponds to the amount of capital they invest in the company. You can also record a wide scope of business activities even if only a few of them will be undertaken.
Breakdown of the incorporation process 
To begin the incorporation process, you need to employ a president, secretary, and treasurer. You must also appoint a General Power of Attorney to oversee your business.
From there, you need to obtain local tax identification numbers for your shareholders. The tax ID is known as a RUC, or Registro Único de Contribuyentes.
Before registering the company with local authorities, you must create and sign the company bylaws. Bylaws outline the 'constitution' of a company and should include:
Information regarding the frequency and nature of shareholder/board meetings

Documentation detailing the name, address, location, and type of the company

Procedures for record keeping

The 'objectivo social' which identifies the company's business activities. 
Registering your business 
Company registration is the most complicated part of this process. To do this you must:
Present your company's bylaws to a Public Notary in Panama to obtain your company's Public Deed. 

With the Public Deed, you must register before the 

Public Registry of Panama.

Register the company before the General Office for Taxation, the District Municipality upon election and afterward, and the Ministry of Commerce to provide notice of the operation.

Register the company before the Ministry of Labour to be presented to the Social Security Fund of Panama (for the future employment of your staff). 
Each step of the registration process typically takes 2-3 weeks.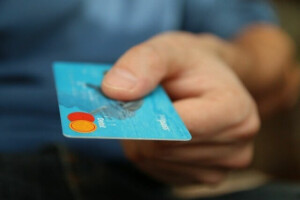 Opening a corporate bank account
Finally, you need to open a corporate bank account and deposit a minimum requirement of capital to activate it.
This is a simple process. You'll need to partner with a local law firm or consultant in Panama to open a corporate bank account. With their help, identify a Panamanian bank that best suits the needs of your business.
Banks in Panama need proof that you are eligible to open a bank account (both personal and corporate accounts). Make sure you have a valid passport, financial statements, and bank and commercial references.
All documentation must be apostilled in order to be approved. Once your documentation is approved, the bank will notify you that your account is open.
Visa options for a quick start
The Friendly Nations Visa is available to residents and citizens of 50 countries. It is one of the most attractive methods available for investors to obtain residency in Panama. This is because it has an easy application process and minimal requirements for people setting up their business.
Citizens of the 50 eligible countries who have professional or economic ties with Panama are eligible to apply. With this visa, people have the right to obtain Panamanian identification (cédula) and request a work permit indefinitely. The Visa also offers applications for one main applicant and optional dependents (spouses, children).
With this in mind, navigating both the visa and company incorporation process can be complex. Seek knowledgeable legal and immigration advice to avoid any delays in becoming operational and start trading straight away.
Editor's note: Changes have been made to the Panama Friendly Nations Visa, applicable as of August 2021.
Need assistance? We're here to help
Panama is catching the attention of foreign investors for its growing economic openness. Fast-tracked visa processing makes Panama more accessible to those looking to start up their business with minimal barriers and costs.
Biz Latin Hub provides customized support to customers entering Panama and other Latin American markets. We can assist you through the entire company formation and bank account opening process with our tailored business solutions.
Contact our legal team today for more information.