Brazil is the biggest economy in Latin America and despite recent uncertainties, it remains a highly attractive Latin America jurisdiction for commercial activities. 
For a foreign legal entity to operate commercially in Brazil, it must ask for a special permission from the Brazilian Ministry of Commerce. It is possible to invest in Brazil through contractual structures (i.e joint ventures) though it is not usually the most efficient way to operate.
Opening a Company – Incorporation Acts and Legal Requirements in Brazil
The most common way to enter in Brazil is through the formation of a local Brazilian company. The first step consists on deciding which legal structure suits best your business goals: a Limited liability company (sociedade limitada) or a corporation (sociedade anônima) are the most common legal entity structures in Brazil. 
The second step consists on drafting the company´s articles of incorporation or bylaws and require its registry with the Brazil board of commerce (Junta Comercial). 
Some specificities are required during the incorporation process which include the appointment of management bodies (i.e the board of managers) and having a clearly established company purpose. 
Legal representation is a legal requirement for all Brazil companies, with the company´s legal representatives required to have Brazilian nationality or permanent residency.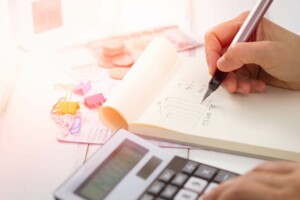 Brazilian Tax Registration 
The company´s federal tax number (CNPJ) is automatically assigned with the company registration. With this tax number, a company will be able to open a corporate bank account. 
Registrations with Public Agencies 
Other registrations will be required depending on the type of business activities that the company is involved with. All companies will need to register with the Brazilian Labor Ministry to be able to hire employees. 
Brazilian Central Bank 
In accordance with Brazilian law, all foreign capital flows must be registered with the Brazilian Central Bank (ROF Procedure). For example, if a capital contribution comes from outside of the Brazilian jurisdiction, the investor must go through a registration procedure with the Central Bank. 
Accounting and Taxation Requirements in Brazil 
All companies will need to adhere to Brazilian accounting and taxation requirements which are mandatory by law. Since 2012, Brazil has implemented international accounting rules (IFRS rule). 
Need Personalised Advice?
With the right knowledge and local support, your business venture in Brazil will be successful. Biz Latin Hub has an experienced team who can support the execution of your Brazilian business plans. In case you have any further questions or would like personalised advice, feel free to contact us now.
Learn more about the company formation process in Brazil by watching the short presentation below: