Panama has worked towards creating an attractive business environment given that the country is very dependent on foreign capital and investment. Strong leadership and smart policy have turned the nation into an appealing destination for foreign businesses looking to expand their operations and create a company in Panama.
Since the US and Panama signed the Trade Promotion Agreement in 2012, trade between the two nations has been significantly liberalized. Consequently, Panama has become a very attractive place to set up a company. 
Benefits of Creating a Company in Panama
Panama is an ideal country for beginning a business. Firstly, it has an advantageous geographical position, making it one of the most connected countries in the world and allowing a variety of businesses to prosper. Panama has excellent infrastructure and it is one of the largest international distribution and free trade centres worldwide; a big part of this can be contributed to the famous Panama Canal. The country has an open and stable economy that uses the US dollar as its national currency which brings an array of benefits. 
Panama has specific zones that support foreign investment, these places include the Colon Free Zone, Panama Pacifico and the City of Knowledge. These zones various benefits that encourage foreign investment and business. Throughout history, these special economic zones have created success for multinational companies, in addition to small and medium-sized enterprises. 
Additionally, Panama has access to the Atlantic and the Pacific Ocean, meaning that trading companies can reach almost every location in the world with ease and in a relatively short time frame. Panama has an array of characteristics that make it very suitable for you to create a company.
Th

e Colon Free Zone
The Colon Free Zone was one of the first Free Trade Zones in the Western Hemisphere and the second largest in the world and supports the development of companies involved with exportation and importation, manufacturing activities, re-export, sales, marketing, and distribution, among other commercial operations and business activities.
The Colon Free Trade Zone allows companies to save money by avoiding many tax liabilities related to business expenses and it allows business to access its fiscal benefits. 
Panama Pacifico Special Economic Zone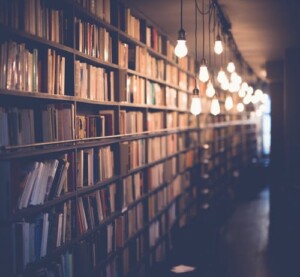 The Panama Pacifico area is a special zone, making most commercial activities 100% free of direct and indirect taxes. This special economic zone promotes international investments and generates jobs that are beneficial to the economy of Panama.
The location of Panama Pacifico allows companies to access a large labour pool. 
City of Knowledge
All Special Economic Zones have various benefits and incentives, including: 

Exemption from taxes related to import or export duties on machinery, equipment, furniture, vehicles etc. 

Exoneration of the Transfer Tax on personal property and services on machinery, equipment, vehicles, devices, and supplies that they acquire and that are necessary for the development of companies in specific sectors.  

The state can grant special visas to foreign personnel for companies who operate in these zones. 
However, it is important to mention that to establish a company in the City of Knowledge, the business must be dedicated to technological innovations.
How to Create a Company in Panama?
Compared to other regions around the world, incorporating a company in Panama is straightforward with the right local support. The steps for setting up a company in Panama are as follows:
Drafting the company bylaws

Registration before the required governmental authorities

Opening a Bank Account
1. Drafting of Company Bylaws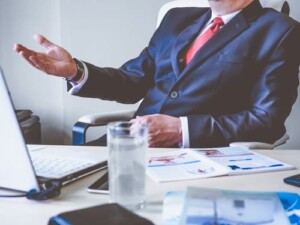 The first step for the creation of a company in Panama is the drafting of the company bylaws and social pact. Luckily, Panamanian legislation allows for 100% foreigner ownership.
For the drafting of the bylaws and social pact you`ll need the following:
Name of the company

Shareholder information and structure

Company purpose and planned commercial activities

The share capital of the company 

Information relating to the company Directors and Dignitaries
Also, it is worth noting that every legal entity in Panama needs:
At least three (3) Directors

A President, a Secretary, and a Treasurer

Two (2) Subscribers, who will be the witnesses of the incorporation of the company

A Legal Representative (who is usually one of the Directors)

A Resident Agent (a Panamanian Lawyer)

A Fiscal Address

At least (1) shareholder
2.

Register Before Governmental Authorities 
After drafting the company bylaws, you'll need to register them before the Public Registry in Panamá. After completing this step, your company is legally incorporated. 
3.

Open a Bank Account
Panama is one of the countries that allows a foreigner to open a corporate bank, without significant complications; Panamanian banks are foreigner friendly.
The banks in Panama are some of the most secure and stable in Latin America and even worldwide. They also have strict privacy laws that make them popular for foreign investors and business owners.
Next Steps
Reach out to Biz Latin Hub for personalized market entry and back-office support. Our team can assist you with any questions or doubts you may have regarding the company incorporation process in Panama. Contact us today to see how we can assist your expansion to Panama.