Peru drove an export trade surplus in 2019, for the second year in a row. Peru's trade activity supports a healthy business environment with strong international commercial connections.
Peru's strong international ties support increased exports activities in Peru. Additionally, Peru is the world's biggest exporter of blueberries, asparagus, and quinoa. Its non-traditional exports hit record levels and Peru aims to increase its agricultural exports to US$10 billion in 2021 from US$7.5 billion in 2019.
Find out how Peru's export environment is growing and current trends behind its trade activity.
Peru records export surplus in 2019
According to the forecast report published by FocusEconomics' LatinFocus Consensus in December 2019, Peru's trade balance recorded a surplus of US$1.2 billion. This same number was recorded in 2018 as well, demonstrating a healthy trade environment in the Pacific Alliance member's economy.
Exports rebounded 6.6% year-on-year in December 2019, boosted by rising foreign sales of agricultural products and mining, only partially offset by falling exports of oil and natural gas.
In the meantime, imports also bounced back and increased by 8.5% in December, contrasting the fall of 5.2% in November. This is due to the back of a jump in purchases of consumer and capital goods imports.
The trade surplus of the 12 months leading up to December 2019 was US$6.6 billion, matching November's results. Panellists who participated in the LatinFocus Consensus Forecast project increasing Peruvian exports of 2.8% in 2020 and a surplus of US$5.8 billion in the trade balance.
The panel forecasts expanding sales of 3.7% and a trade surplus of US$5.9 billion in 2021 overseas.
These consistently positive results demonstrate a positive trade environment for Peru, indicates potential for increasing trade activity and overall economic wealth, and a competitive place to trade from as a foreign business.
The biggest exporter of blueberries, asparagus and quinoa
A major part of Peru's trade surplus is that the country is world's largest exporter of blueberries, asparagus, and quinoa. This is due to its diversification policy of target markets. The major target markets of Peru are China, the United States, and South Korea. In 2019 blueberry shipments totaled US$824.81 million, a 50% expansion compared to the amount registered in 2018. From a total of 36 destinations, the United States (US$466.59 million; +66.4%) and the Netherlands (US$183.17 million; +49.7%) received 78.7% of shipments of this fruit.
Similarly, Peru has witnessed a record in the production in the agro-industry and in non-traditional fishing sectors, along with sales of 732 national products.
Non-traditional exports hit record levels
Despite the global economic uncertainty and shrinkage in mineral exports, Peru's non-traditional exports reached a historic record totaling US$13.791 billion in 2019, accounting for 30% of the country's total shipments, and registering a growth of 4.1% compared to 2018. Shipments of higher value-added products continued to grow, due to joint efforts between the private sector and the state to stimulate the internationalization of Peruvian companies, as well as the entry of exportable supplies into new markets.
7,678 firms have exported 4,643 non-traditional goods (fishery and farming) to 177 markets. The US remains the main export destination for non-traditional Peruvian goods, accounting for 28% of the total. Additional key destinations for non-traditional Peruvian exports are the Netherlands (US$1.165 billion), Chile (US$795 million), Ecuador (US$714 million), and Spain (US$681 million).
Peru's total export of traditional (fish flour, copper, gold, zinc, and petroleum derivatives) and non-traditional products amounted to US$45.978 billion in 2019.
China stayed the main export destination for total exports of Peru, with sales totaling over US$13.5 billion (29%), followed by the US (12%), Canada (5%), South Korea, and Switzerland. Additionally, 8,201 companies exported 4,742 products to 179 markets in 2019.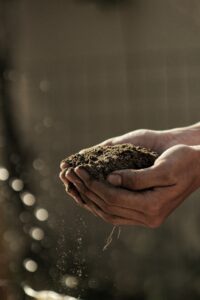 Peru aims to increase agricultural exports
Peru is aiming to increase its agricultural exports to US$10 billion in 2021 from US$7.5 billion in 2019. Peru's target market in regard to fruit export are India and Australia. Therefore, Peru plans to increase the production of grapes, blueberries, and avocados.
Peru has free trade agreements with about 20 countries. Peru has been negotiating a commercial treaty with India since 2017. An agreement with Australia was signed in 2018 and took effect this year.
For the upcoming years, Peru wants to start competing in the sale of avocados with Mexico. Mexico is the world leader in supplying avocados. In order to reach this goal, Peru is expanding its irrigation system to widen planting areas by 22,000 hectares.
Take advantage of Peru's trade surplus by investing in the country
The sustainable growth of the Peruvian economy supports businesses in the nation and new arrivals to the market. With strategic budget spending, international cooperation, promotion of the Peruvian industries, investment in science and technology and the protection of the environment, Peru is a highly competitive option to incorporate a business in its diverse industries.
At Biz Latin Hub, we help expanding businesses to enter the Peruvian market, providing legal services to make sure your business is compliant with local law regulation. Additionally, Biz Latin Hub supports traders' engagements with customs agents, and advises on market entry and international trade.
Our multilingual team  of expert lawyers and accountants can assist you with your company formation, visa processing, commercial representation, and employment services needs. Contact us now  for personalized support to begin your commercial operations in Peru.
Learn more about our team of expert authors.
The information provided here within should not be construed as formal guidance or advice. Please consult a professional for your specific situation. Information provided is for informative purposes only and may not capture all pertinent laws, standards, and best practices. The regulatory landscape is continually evolving; information mentioned may be outdated and/or could undergo changes. The interpretations presented are not official. Some sections are based on the interpretations or views of relevant authorities, but we cannot ensure that these perspectives will be supported in all professional settings.