Starting a business in Brazil is a lengthy process with many different components to consider. Untangling all of those knots in your business plans starts right here with the 7 steps you should take to create your business startup in Brazil. Check them out below.
1. Forming a Legal Entity in Brazil – Research and Prepare Documents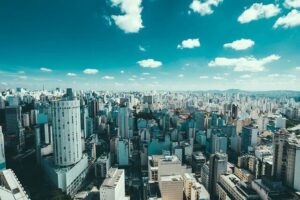 Researching what documents you will need for company formation in Brazil is the foundation for setting up your business. Consider this list of must-do's when you are starting your planning!
Ensure that your potential company name is not already in use

Discover if special authorization is needed in order to perform business activities

All documents, Brazilian and foreign, are in Portuguese

Foreign documents are translated and registered with a Deeds and Documents Registry Office
2. Choose your Company Structure
Decide which company structure is best for your business and its activities. A Sociedade Limitada, LTDA (limited liability company) is the most common business structure in Brazil. Currently, the only other option is a Sociedade por Ações, SA.
3. Legally Register the Business in Brazil
The business and the shareholder(s) must be registered with government institutions in the country of origin and Brazil. Company registration is required in Brazil at the federal, state, and municipal levels. After this step is completed, the business is recorded in the country's governmental public records.
4. Open a Bank Account in Brazil
In order to operate as an autonomous business, a commercial bank account in Brazil is needed. It is also a prerequisite to the next step in the process.
5. Acquire an E-CNPJ Certificate
The E-CNPJ certificate is a company's digital access and digital signature. It authenticates a company and allows permissions such as signing legal documents, issuing electronic invoices, and communicating with the IRS.
6. Register the Company with the Brazilian Central Bank System
This step is crucial if the ability to receive investments in your company is one of your business plans. There are two documents that allow your company to be registered with the Brazilian Central Bank System. They include:
For the shareholders and foreign investors who bring direct foreign investment.
RDE-IED Number
The registration ID for foreign direct investment.
7. Send Your Investment to Brazil
The final step is to send your investment to the bank account of the Brazilian entity you wish to invest in.
The Journey of Company Formation in Brazil
Bringing your business idea to life in Brazil can be a long and strenuous journey. Preparing and finalizing the proper documentation and accounts in order to run your business is necessary to complete before you utilize your creativity to reach your market and your customers in Brazil.
If you would like more information or personalized advice, Biz Latin Hub has a group of experts that can offer you legal guidance for your business in Brazil. In addition to company formation and incorporation, we offer professional accounting, legal, and financial services tailored to you and your company's needs. Contact our CEO for help on getting your business set up in Brazil.